Surfacing on the social media recently, we came across a video of a hair salon in Beirut using sweet goodies such as Nutella and condensed milk to dye women's hair. Surprising, isn't it? While this happened back in 2016, we were astonished to see how these products actually work as hair dyeing supplements on women. I mean, who thought that out of all the activities out there, a hazelnut spread would be used to dye hair?
Normally, hair dyes are extremely damaging due to the chemical present in the products. Given this, wouldn't it be better to use products that are not only delicious but will also give you the hair color results you are looking for?
Meet The Mastermind Behind Abed & Samer Salon!
The artist used Nutella and condensed milk to dye the woman's hair.
The clip shared on the salon's official Instagram page showed how the artist first washed the woman's hair who had blonde hair color. He then made a mixture of condensed milk and Nutella and applied to her hair. Once that was done, he applied foils to her hair. The foils made the hazelnut spread settle in her hair. Once the foils were removed, the hair of the woman were washed and as a result, her hair had an entirely new color.
Before Nutella-Condensed Milk Dye

After Nutella-Condensed Milk Dye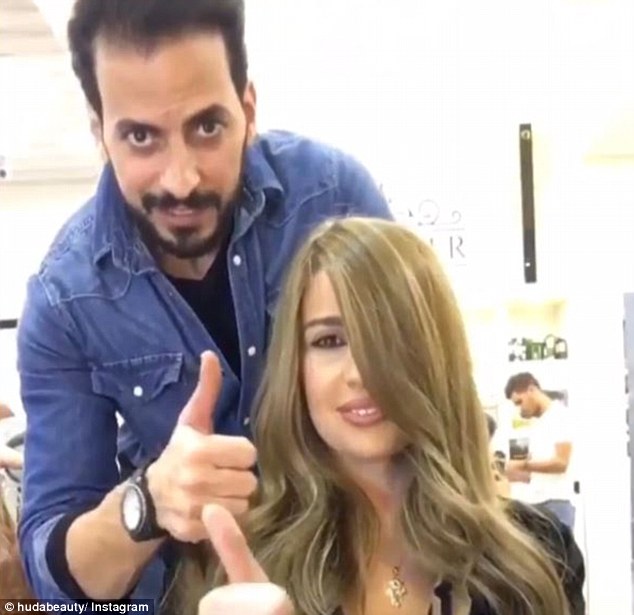 Here are the clips shared by the artist on Instagram:
And This One As Well
Many speculated that the hair dye would've possibly not lasted more than a couple of washes as chocolate's stain goes away with the passage of time.
For those who are curious, the only way to find how this works is it to try it our yourself. I for one wouldn't want to waste this chocolate goodness on anything else aside from eating.
Read Also: 7 Halal Things You Can Do This Ramadan!