When it comes to violence all over the world, Pakistan is a very active contender. You see people physically abuse each other on the news all the time but no story shocked us as much as this one. News broke loose that in Rawalpindi, female FIA officers allegedly beat up two lady passengers at the Benazir Bhutto Airport before they boarded their flight PK771.
How This Came To Be
Speculations are still being made as to why and how FIA officers came to be at the airport and beat up two female passengers until they could barely walk out of the airport. They took a beating so bad that both of them had to immediately be rushed to Benazir hospital where they are currently being treated for their wounds.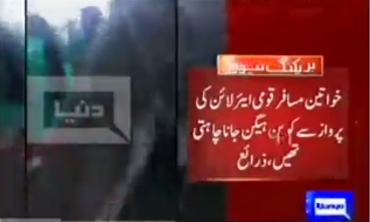 What Was The Reason For This Violence?
Sources claim that during boarding, these two female passengers were asked to stand in a line along with everyone else but they got into a quarrel with some FIA officers, the cause of which is still unknown. Shortly after the officers accompanied these two passengers into their offices where two female FIA officers were invited. These female officers allegedly beat up the two passengers for not complying with the officers' commands.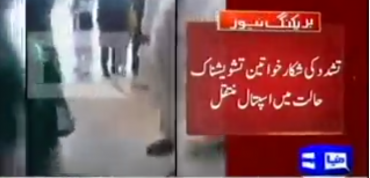 What The Family Of These Women Had To Say
The family members of the female passengers that were beaten up claim that they have close ties with the Chief Minister of Khyber Pakhtunkhwa Parvez Khattak and that they will be taking their complaint directly to him.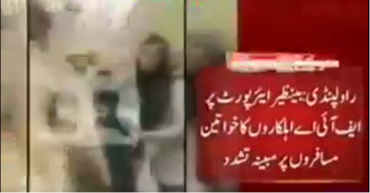 Silence From FIA
As far as claims of such violence go, there has been nothing but silence on FIA's front.
We don't know for sure what the reason for all of this debacle was but one thing we do know is that it is never okay to resort to violence to solve a matter no matter how difficult it may seem.