Popular vlogger Shahveer Jafry recently tied the knot with fashion designer Ayesha Beig in an extravagant ceremony. Social media users called him out for his elitism and classist behavior at the wedding. The YouTube star has now come forward with an explanation.
Jafry is a sketch-comedy artist and a YouTuber. He is well known for creating comedy videos on the life of 'brown people'. Pakistanis adore Jafry for his hilarious content, which is more than often, way too relatable for all his desi viewers. However, one thing lately ruffled the feathers of social media users.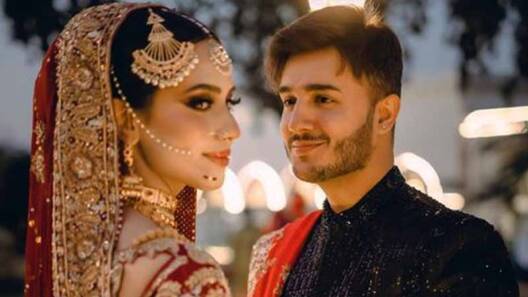 The YouTuber recently tied the knot in an extravagant wedding ceremony that was attended by several members of the YouTube community including influencers Sham Idrees and Zaid Ali. The festivities kicked off with a mehndi ceremony, with the couple donning yellow outfits for the event.
For the nikah ceremony, Jafry sported a sequined black sherwani, accessorizing with an embellished shawl, which matched with the bride's traditional red and gold ensemble. The event was also attended by actor Zoya Nasir, who looked stunning in a blue and pink Lajwanti outfit.
Jafry came under fire on social media after a picture from the event started doing the rounds which showed a sign prohibiting the entry of drivers and guards inside the venue. Following the severe backlash, Jafry took to Instagram to respond to accusations of elitism and classist behavior at the wedding.
Shahveer Jafry clears the air
"I rented out the Garrison Gold Club for my Valima," the vlogger commented on a post. "I had absolutely nothing to do with this sign and do not support this message."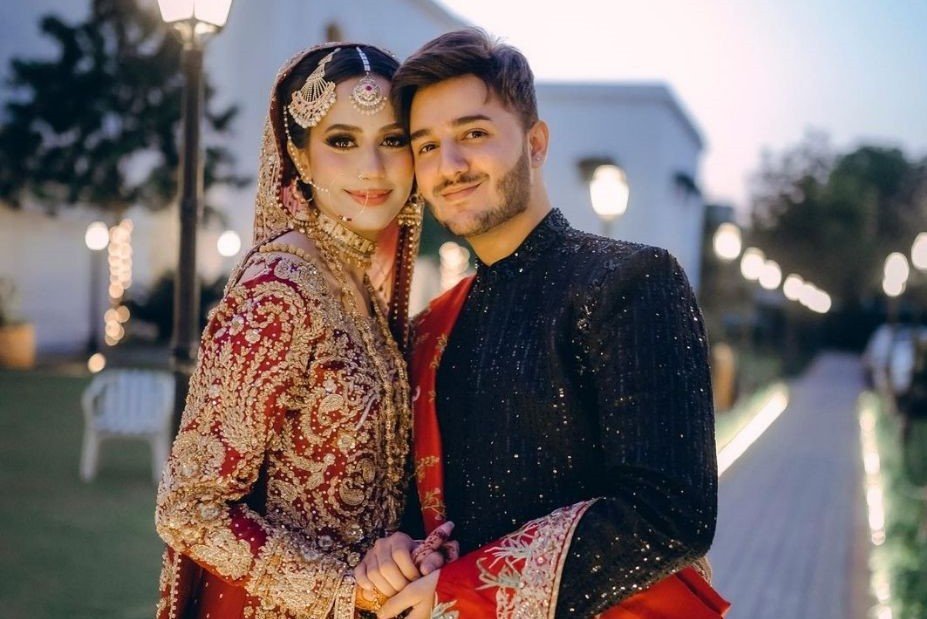 "I think it's disgusting," he continued. "In fact, my guard and my house workers were invited to the event." Adding that he would have taken action had he noticed the problematic sign, Jafry asserted, "I never noticed the sign. Had it come to my attention, I would've had it removed."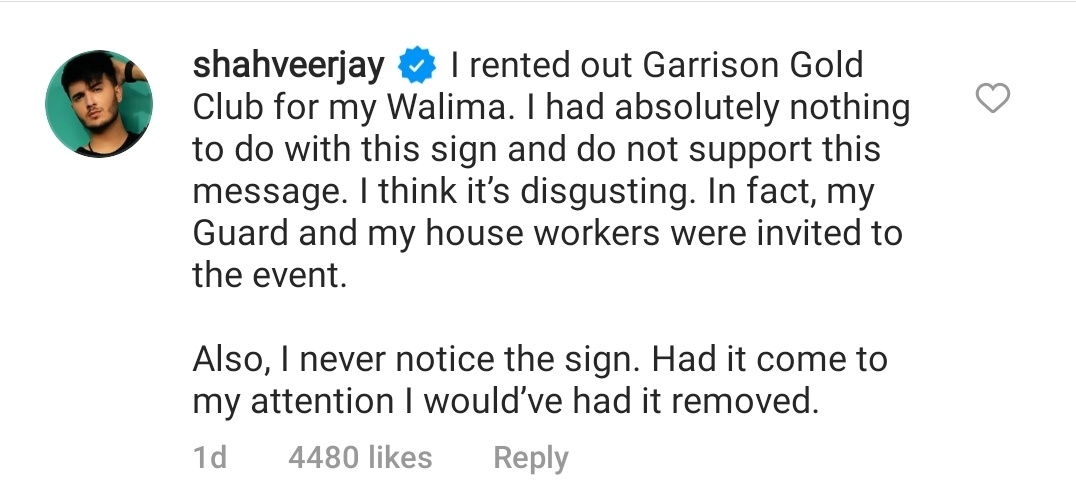 The couple's engagement in December last year was also attended by the YouTube community, with Zoya Nasir, Zaid Ali, and Sham Idrees being guest list mainstays throughout the wedding events.
Speaking of clearing the air, rumors of Jafry and the Kabhi Band Kabhi Baja actress Noor Khan dating were all made up after all. Khan and Jafry were right to shut down the rumors. They are nothing more than friends. In fact, we could not be happier for Jafry to have found his life partner!
What do you think of this story? Let us know in the comments section below.