It is a harsh reality that domestic violence is a recurring incident in Pakistan. An estimated 70% of women in Pakistani households have been through some sort of domestic violence at the hands of their husbands.
This is a sad story about a Pakistani girl Sawera, who is now not less than a dead. Thanks to her monstrous husband and in-laws.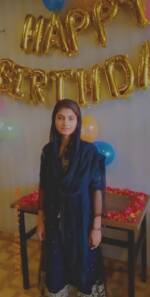 These actions not only have an effect on the women but also have deep psychological impacts on the children as well. Within the context of domestic violence, a recent incident occurred in Punjab.
Young Sawera was married to a man named Shahbaz about a year ago. However, her husband severely beat her due to which he has now lost her senses, as per details in a Facebook post.
WARNING: Some viewers may find the following images disturbing. Viewer discretion is advised.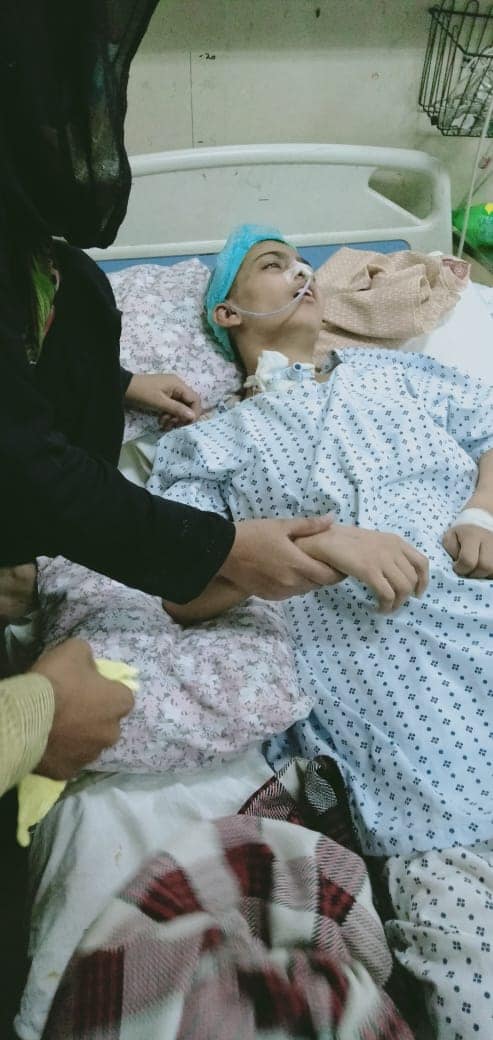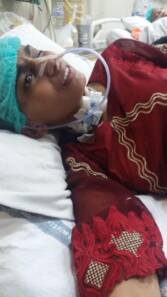 Since their marriage, her husband and his family continuously abused her that she lost her health. Sawera's father has died. The husband is not even returning Sawera to her mother now. Her mother has also filed a case against this monster but nothing happened yet.
Here's the Facebook post with details of Sawera's case: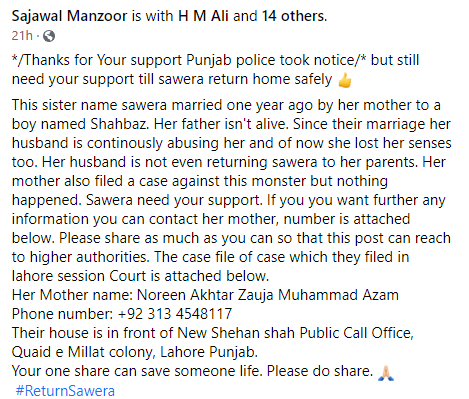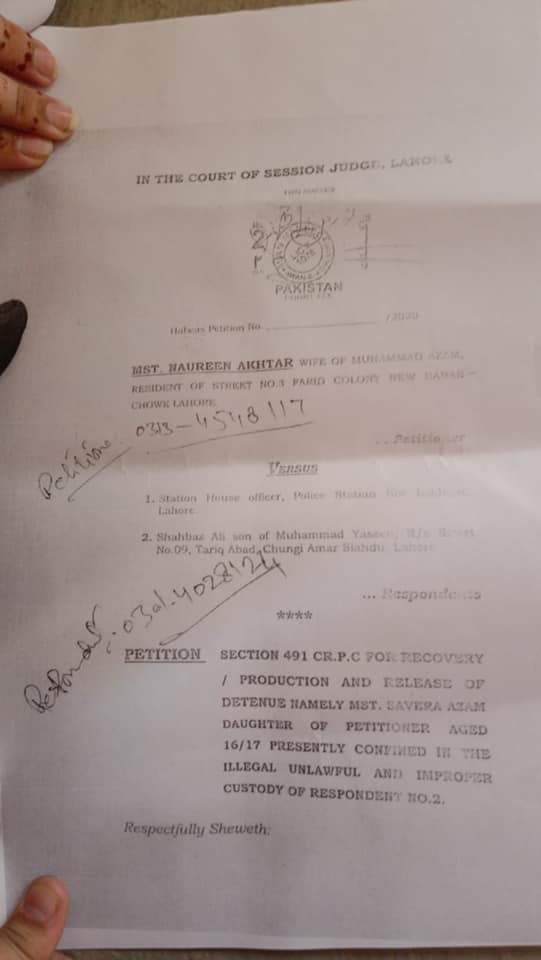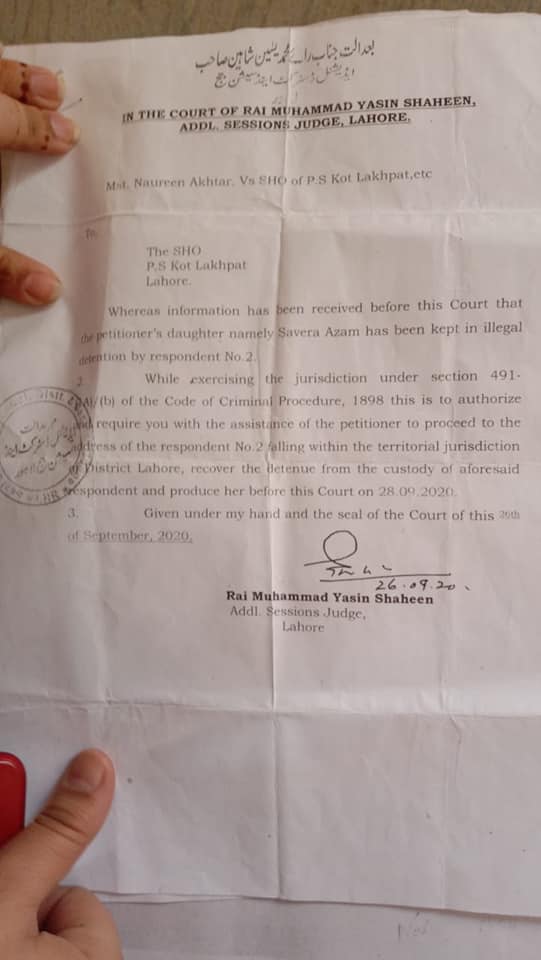 This is the letter by Sawera's mother submitted at the court for her recovery.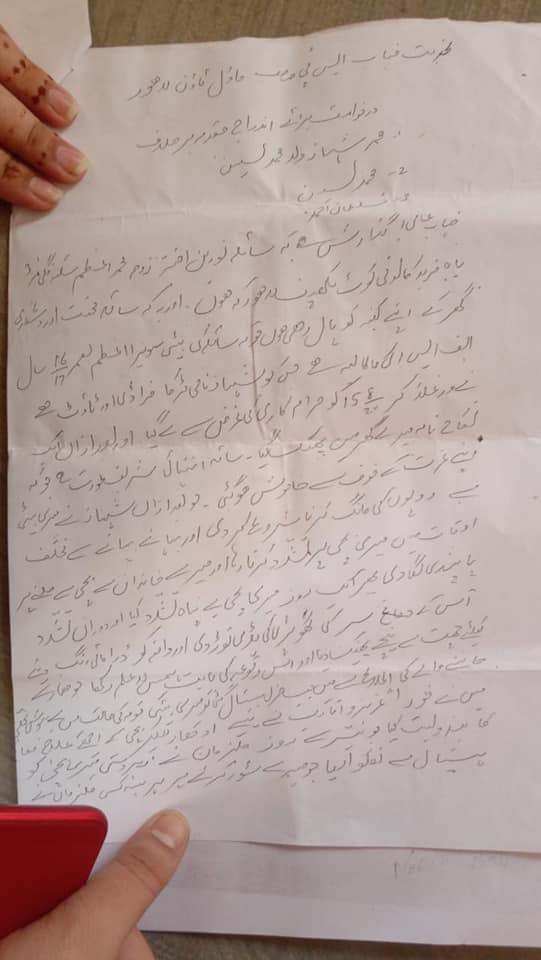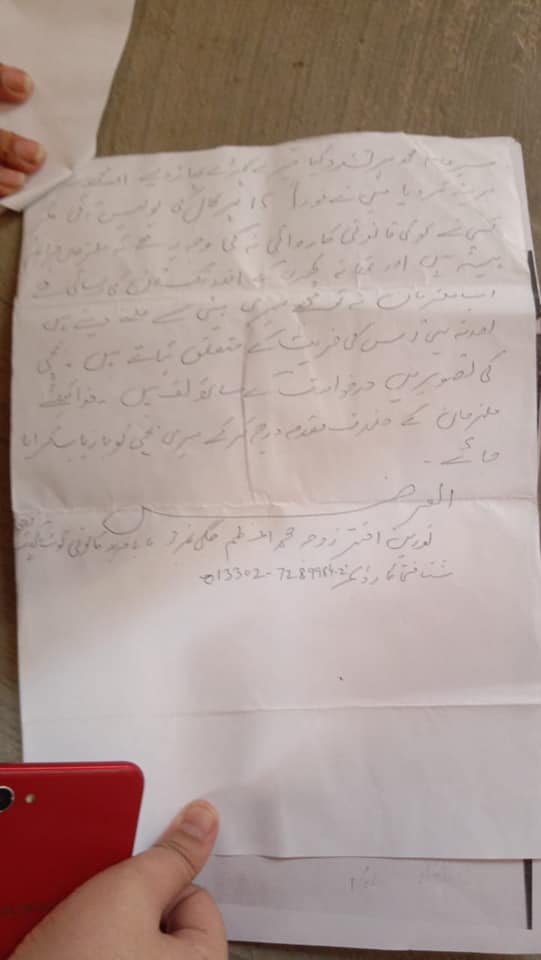 WATCH: Here's a video of Sawera. She looks visibly frail and not in her senses
The Punjab Police also said they had investigated the matter. According to them, a case had been filed in the court under the Habeas Corpus writ petition. The girl was presented to the court from her husband's house on a stretcher.
The court did order that the lady should be sent to her husband's home. As a result, the Police did abide by the court's decision. They sent the lady back to her husband's home.
When the police went to the husband's home where the lady was staying, her father was already there. As a result, the police will now further investigate into the matter and will reach to the conclusion upon further concrete evidence.
The nuisance of domestic violence in Pakistan
The incident of Sawera is not the first case of domestic violence this year in Pakistan. Earlier this year in April 2020, a case of domestic violence occurred in Islamabad. Zoobia Zahra Khan was brutally attacked by her husband Muhammad Saim Bin Saeed.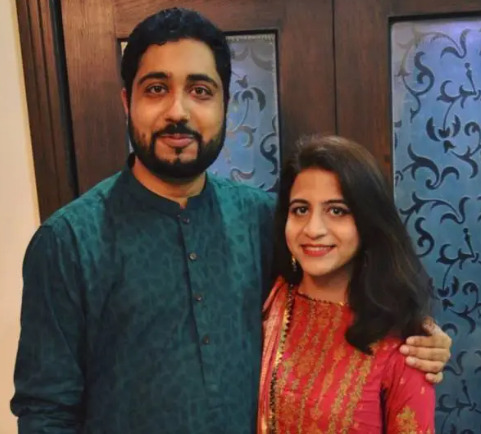 Another incident of domestic abuse occurred in July 2020. A survivor of domestic abuse named Tania called out her husband for endangering her life. As per the woman, her husband attempted to strangle her. She talks about how she ran away to her mother's place to save her life.
From a sociological perspective, domestic violence is not an issue of women rather it's an issue of men, by men. By labelling the issues wrong, we are only nurturing just a foul ignorant society.
Men enjoy a dominant gender in the fabric of our society. To even examine what is wrong with their dominance, provides a privilege to them. If done, this will eradicate a misogynist, victim-blaming ideology and will also reveal the deep-rooted issues actually causing it.
Until and unless there are strict and practical repercussions of such actions, our women will constantly be victimized at the hands of the men in our society.
What do you think of this story? Let us know in the comments section below!