All kids deserve to feel normal, powerful and get the most out of their childhood. Differently-abled kids want to be treated just like any other, have fun, go out to play and enjoy life to the fullest. It is very essential for these beautiful minds to be treated normally as other kids because they too are building skills like anyone else, and the more they are treated like their peers, the more they can develop and grow. Yet, this idea of differently-abled kids being able to interact and grow with their peers, with the same attitude and opportunities is little heard of in Pakistan.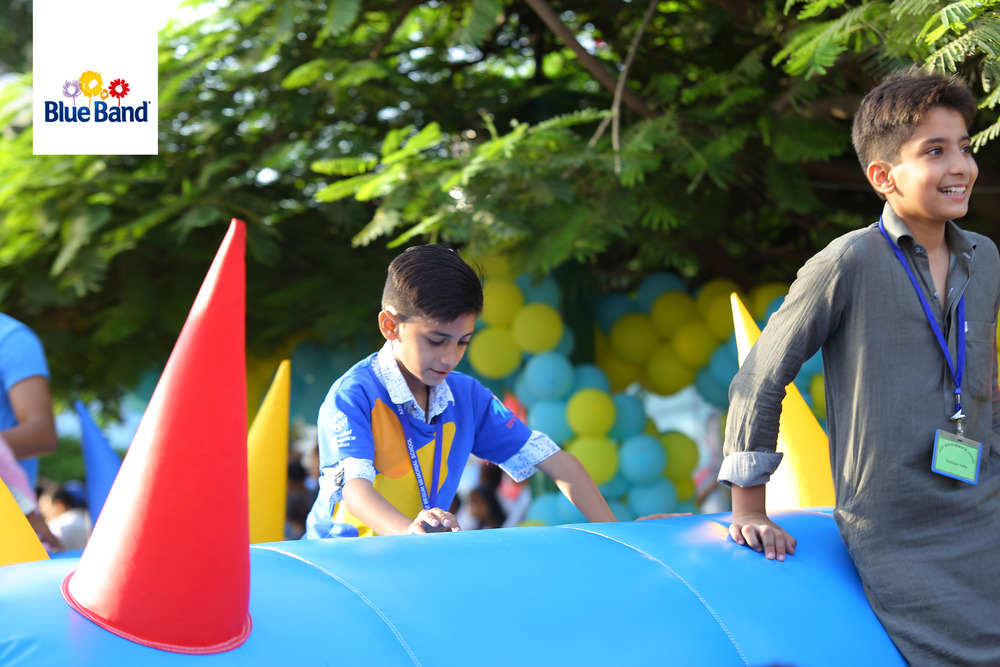 At a recent initiative, a popular household brand Blue Band margarine took a small step for this huge cause by hosting a unified event in collaboration with Special Olympics Pakistan for all kids to come together and help break some attitudinal barriers.It was absolutely heartwarming to see the kind of support the cause received from everyone – including a lot of celebrities with their kids. Let's see what some of them had to say about inclusiveness for differently-abled kids in our society.
Nida Yasir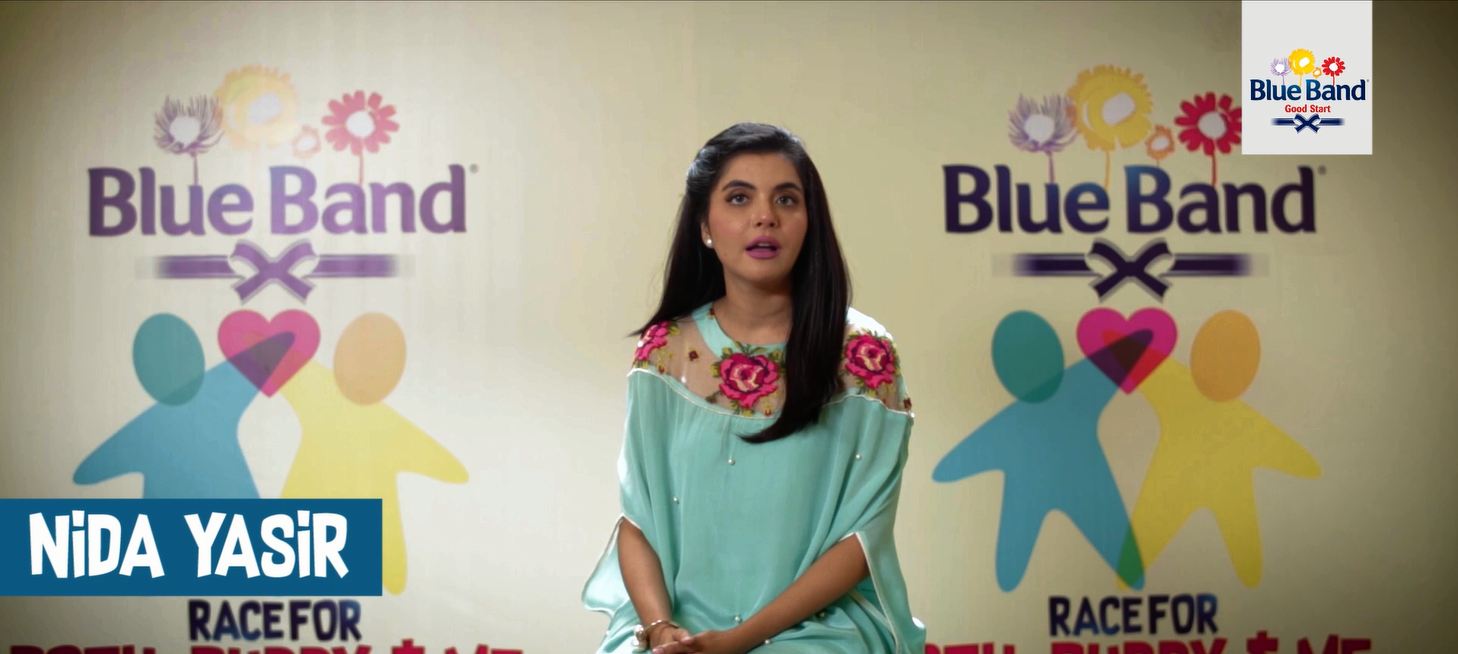 "In developed countries, we see there are pathways and facilities for differently-abled everywhere. Be it schools, parks, or restaurants, facilities for differently-abled are a part of their infrastructure. This is what inclusion is all about and this is what we should aim for."
Faysal Qureshi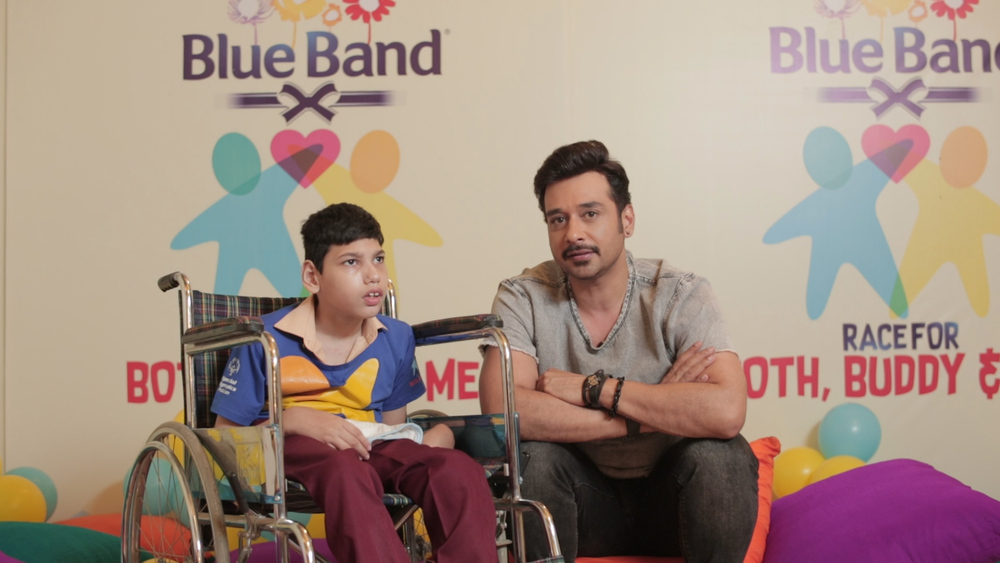 "All children are equally important and equally unique to deal with. We just need to better understand the needs of special children; and provide them adequate attention and facilitation. Teachers and schools need to particularly play a very critical role in creating greater inclusion of these kids."
Amna Sheikh & Mohib Mirza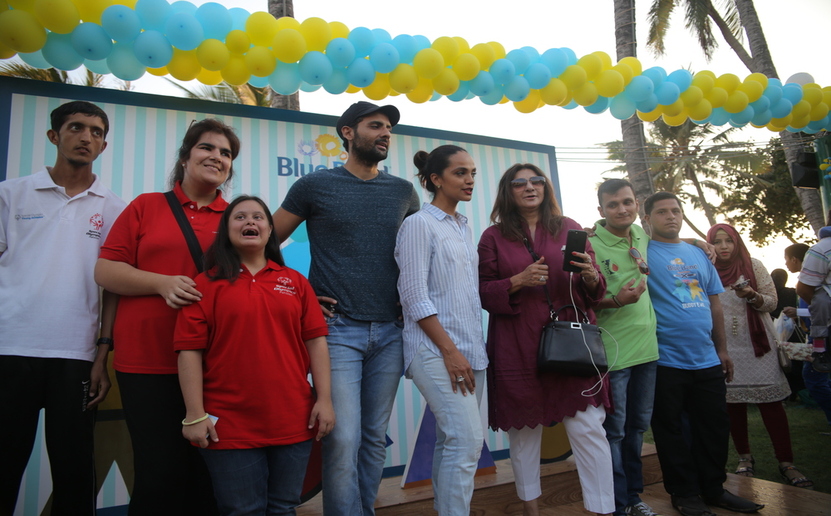 "There are very few platforms for differently-abled to showcase their skills. Special Olympics Pakistan and brands like Blue Band are doing their part, but more needs to be done. We as parents can play our role by teaching our kids to help their special peers feel more integrated in schools and sports as a starting point."
Shaista Lodhi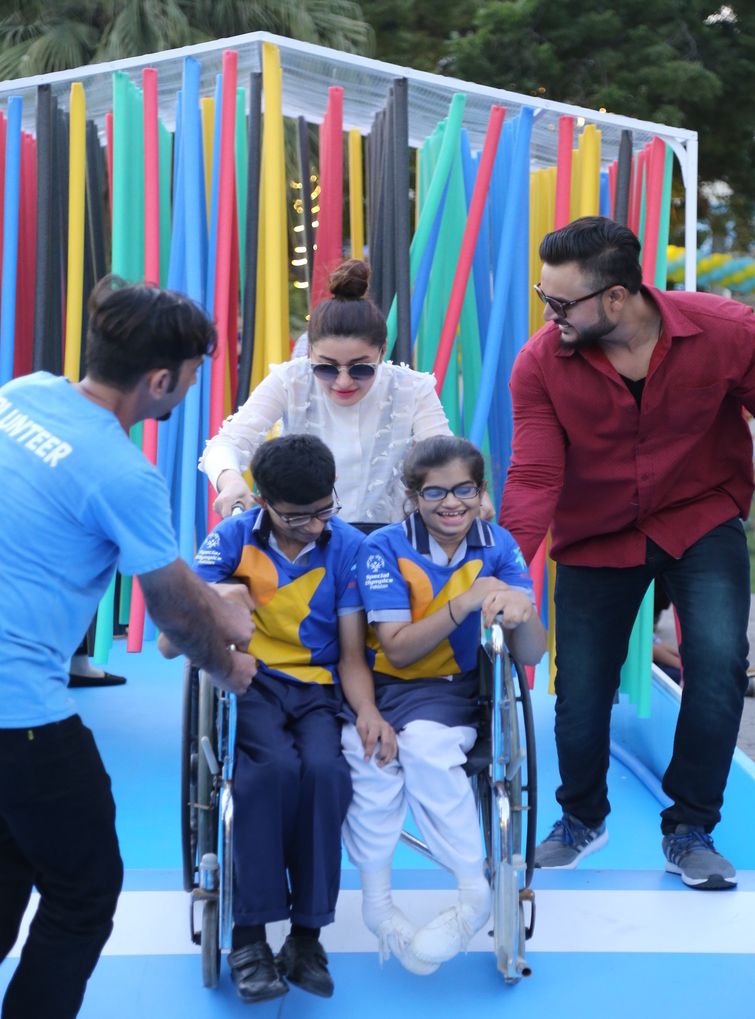 "We are making a huge chunk of our population inactive. We're not exploring how creative, talented and abled they are and can be when we provide them with the means. We're missing out on what they can add to the society. Integrating special kids from an early age will ensure that they grow up to be active and independent individuals."
Mani
"17-18 years ago, when I used to do shows on special people, they used to play sad violin music and people used to sympathize with these kids. I've always said we need to treat them with genuine equality, not sympathy or pity, and I'm so glad someone took the first step towards inclusivity by arranging this event!"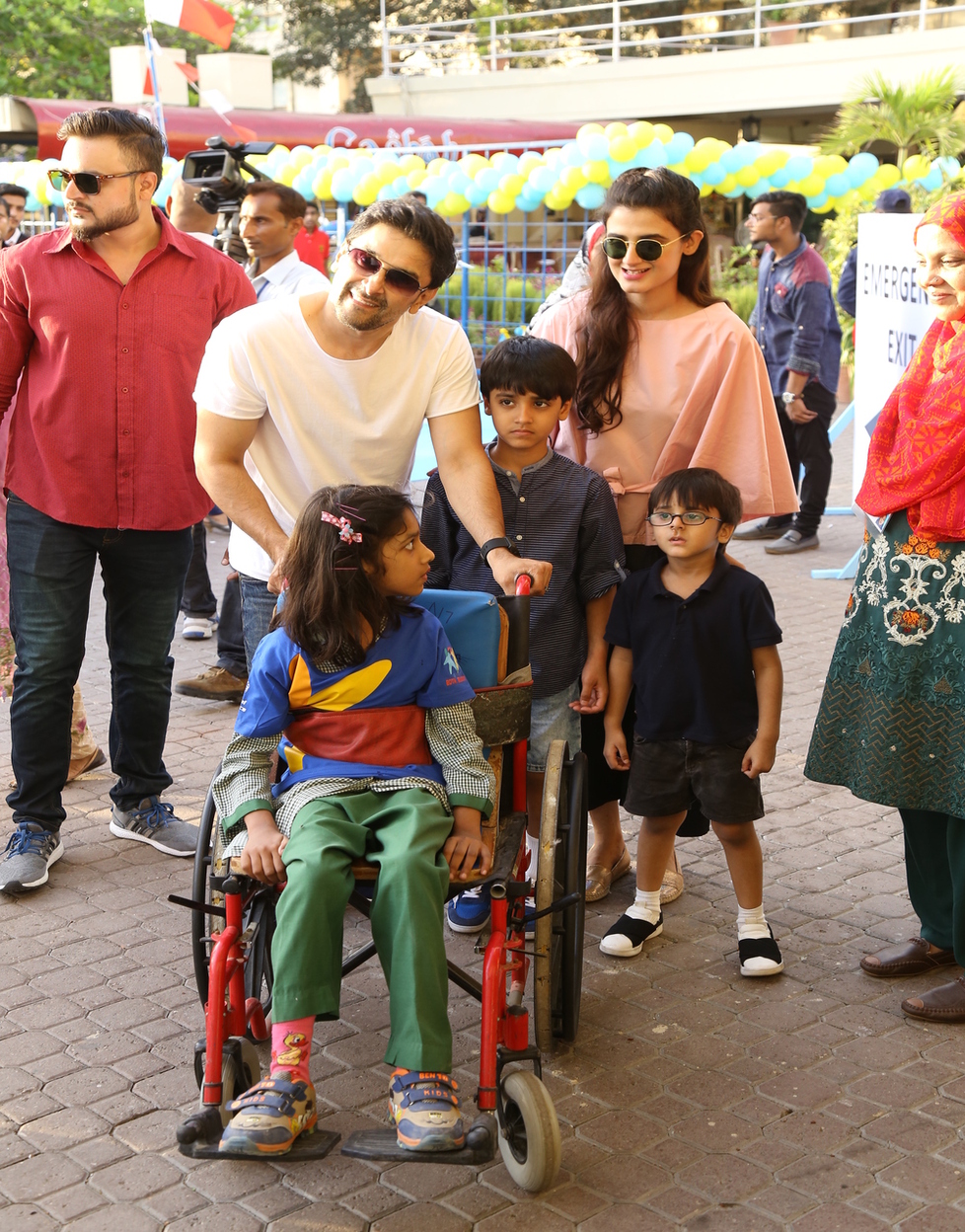 Hira
"I don't believe in imaginary heroes like Superman or Batman. As a mother, I want to have some real-life examples of heroes for my kids to see and get inspired that they are always able to make the most of any situation. I want my kids to be friends with these extraordinary peers they can learn so much from – willpower, patience and this unique energy towards life."
Syra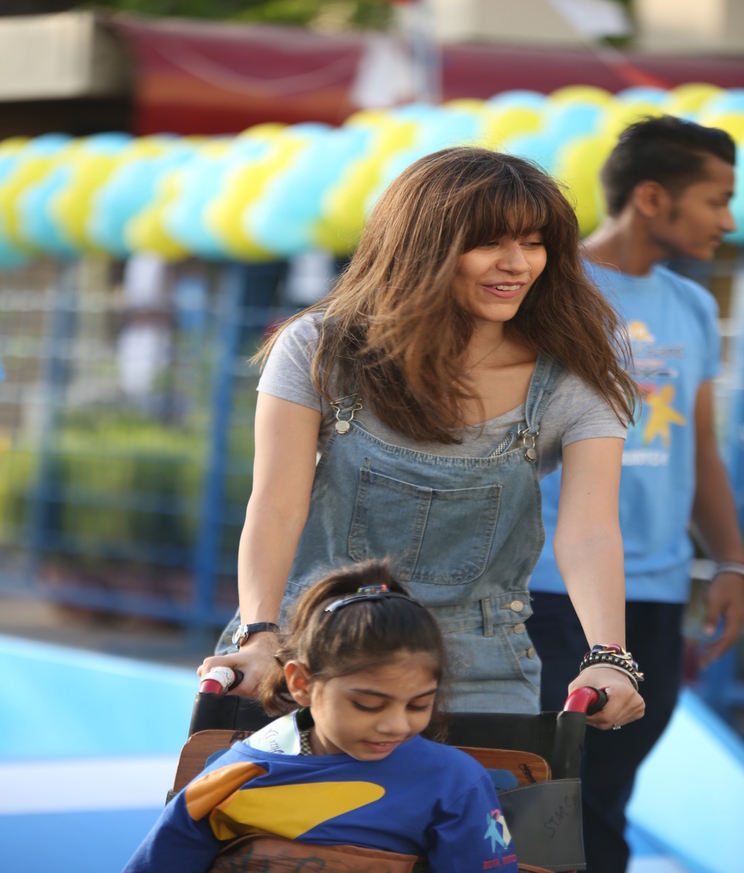 "There is a tendency for people to feel that differently abled children are less able than us and we end up treating them with sympathy and pity. And that is very sad, they don't need our sympathy. They only need to be treated like regular kids, with the same opportunities and love, so that they too can leverage their unique abilities and show wondrous developments. As a mother, I am very happy to see power brands like Blue Band taking up such an important cause."
Muznah Ibrahim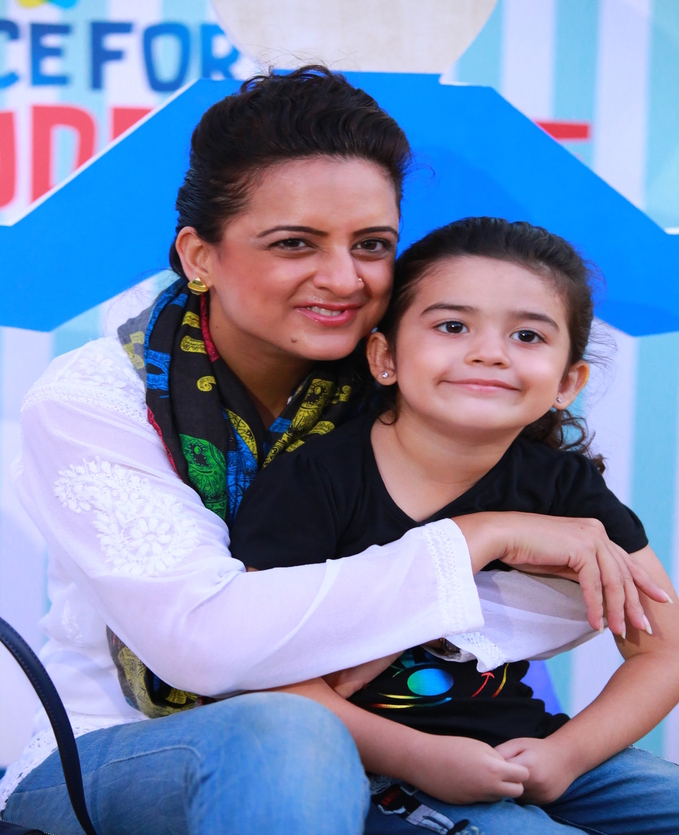 "Every time my daughter asks me about people who look different, I make sure that she understands what the disability is, yet also acknowledges that God has made each and every one of us unique and different and we need to love, respect and treat them all equally."
Watch the video where celebrities discuss the noble cause:
We're looking forward to more brands and also the media to come together to play a powerful role in bringing more attention towards this cause. Achai barhnay do!