Every now and then, the world has seen several famous celebrities turning towards a spiritual livelihood leaving their well-polished careers behind. Feroze Khan, a well-known celebrity, jumped onto the bandwagon and decided to part ways from the media line to pursue his religious endeavors at the beginning of this year. It has not even been a year yet, and the apparently 'former' actor is ready to take the u-turn!
Taking to Twitter, Khan issued a statement in February for his fans who had been eagerly waiting for him to comment on whether he has really quit acting.
"My fans have been waiting for a statement from me. I announce that I quit the showbiz industry and will only act and provide my services for the teaching of Islam through this platform if needed else anything but this InshAllah. Request you all to pray for me and my loved ones," he tweeted.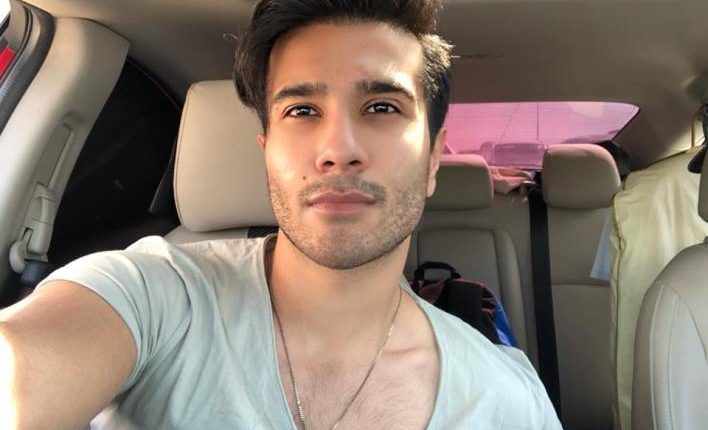 Particularly, the news emerged after the Khaani actor deleted his official social handles. In 2018, the actor was also spotted having a meaningful meeting with the famous Islamic scholar Maulana Tariq Jameel. Connecting the dots, many assumed that Khan's spiritual change may have been influenced by Maulana.
It is indeed an appreciative stance as it oftentimes becomes an inspiration for many around the world. Back in 2019, former actor Hamza Ali Abbasi, in a video message announced quitting showbiz to spread the teachings of Islam. However, it seems as though both the actors just took a breather.
Apparently, Feroze Khan has been 'ordered' to not quit showbiz
Khan revealing the reason for his come back in the showbiz industry in a recent interview said, "My Sheikh – Hazrat Sultan Muhammad Ali Sahab is the 10th descendant of Hazrat Haq Bahu. He has ordered me that I can not quit showbiz industry."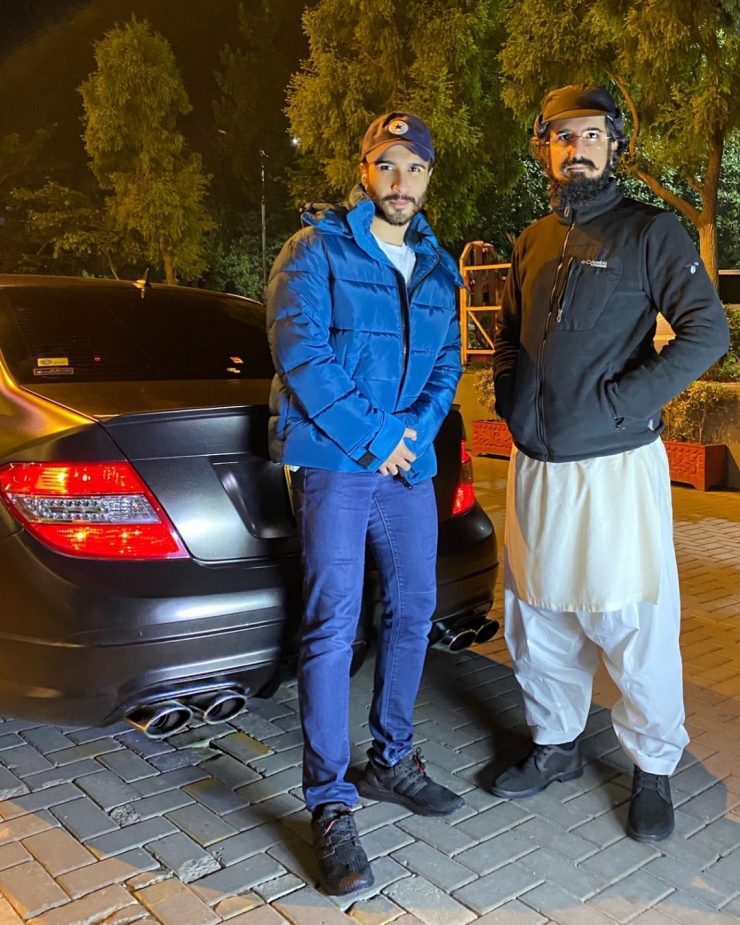 "Because he says that Allah loves those who spread the teachings of Islam, which is basically through the media industry. He says that It's important for me to be a part of showbiz. I have to do something over here, I have to make something out of this. I am looking into one of the best scripts, Alhamdulillah, and I might as well start production or acting. But I am here," he clarified.
Furthermore, as per Khan's statement media is the most powerful thing in the present time so he wants to use this medium to spread Islamic values. Now, his returning back to the media industry might make his fans excited. But not to forget, a lot of criticisms is also on his way.
Watch the video here (jump to 28:50)
Is he lowkey regretting quitting now? Quite frankly, the reason sounds quite absurd.
Earlier this year, the popular actor Hamza Ali Abbasi claimed that he never quit his acting career just a few months after announcing that he is leaving the entertainment industry. He said he would follow religion and will work on spreading the message of Islam. However, his recent tweet came as a shock to many.
What do you think of this story? Let us know in the comments section below.