We are almost into 2021, and regardless of being presumably 'WOKE', talking about same-sex marriages or relationships in Pakistan still leads to a huge debate. Nonetheless, did you know our very own madam Noor Jehan was actually ahead of her time? Madam Noor Jehan was once seen kiss a woman.
A gem so rare lost 20 years ago, will never be forgotten for her tremendous gift and work for Pakistan's music industry. Madam Noor Jehan's contribution to the music industry and general appeal of Pakistan has always been commendable and laudable.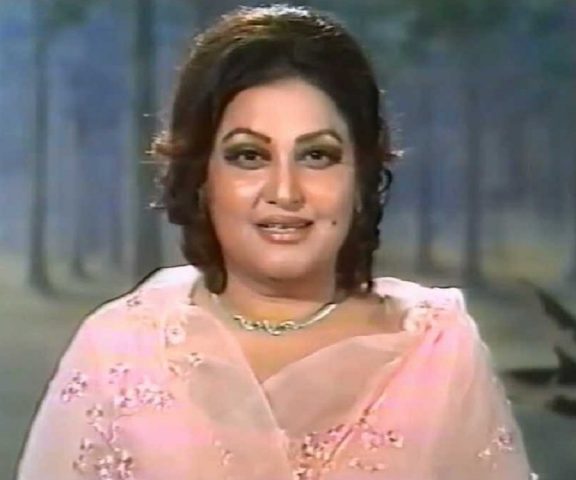 The legend was not just a prolific singer but a skilled actor as well. Starting her career from Chan Wey in 1951, she worked hard and with zeal till her final film Mirza Ghalib in 1961. However, her playback singing can never be overtaken and can be rendered as matchless.
Since yesterday, the Twittersphere has been talking about one of the old movies done by her.
In a scene from an old movie, Noor Jehan seems to kiss another woman. The video clip did not take long to go viral on Twitter. More so, people seem quite shocked to see one of Pakistan's finest icons being so ahead of time.
Let's take a look at it
"Pakistan no longer makes films like the old days," read the tweet. Turns out, this scene is apparently from the movie Neend which released in 1959. One of the popular 90's songs Akeli Kahin Mat Jana Zamana Nazuk hai is from the same movie. In addition to this, it was directed by Hassan Tariq and a cast of the movie also includes Diljit, Asad Jaafri, Nur Jehan, Neelo, and Aslam Pervaiz.
What do people have to say about it?
Many seem to be proud of the video
LOL!
Needless to say, Jehan is one of the legends who brought cinema to Pakistan. In a nutshell, it can be said that Madam Noor Jehan is a pure gem that can never be replaced by anyone.
Her services will never be forgotten and she will always remain a prominent Pakistani icon, till the end of time.
Read More: This Is How Pakistanis Are Honoring Madam Noor Jehan On Her 16th Death Anniversary!
What do you think of this story? Let us know in the comments section below.