Actor Sarah Khan and Noor Zafar Khan's father, Zafar Ullah Khan, passed away on Friday. Khan is still reeling from the loss of her father. Yesterday, the actor shared a touching picture, remembering her late parents, with an emotional and heartbreaking caption.
The news was broke by Khan and Falak Shabbir's close friend and their wedding photographer Abdul Samad Zia took to his Instagram to announce that actor Khan's father has passed away.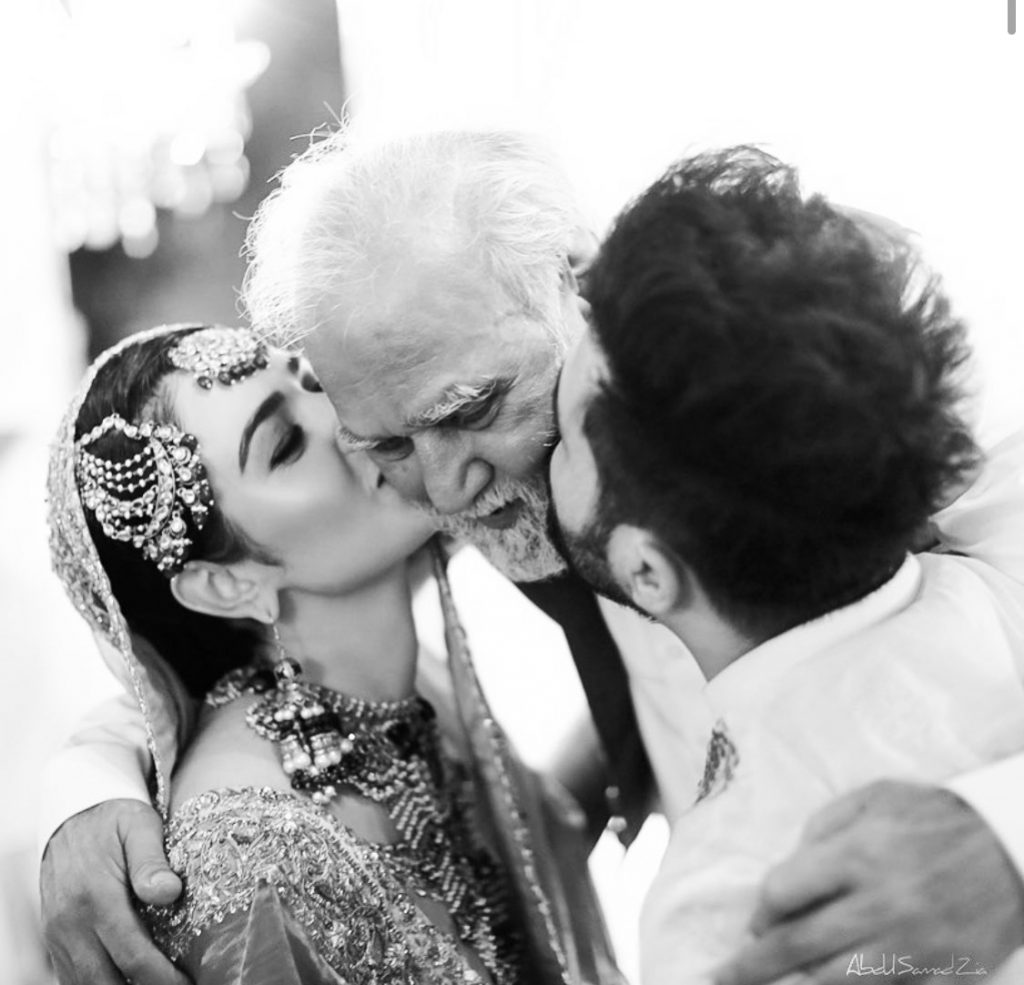 Zia shared a picture of Khan with her husband and father giving a peck on her father's cheek. "Inna Lillahi wa inna ilayhi raji'un," Zia wrote.
"A heartbreaking news – Sarah Khan's father passed away," he wrote alongside a picture of the couple with her father on their wedding day. He added, "May Allah ease the pain of all family members and help them bear this loss, Ameen!"
Khan, on Sunday, shared a heartfelt note with a painting she found close to her heart. "RABIR HUM HUMA KAMA RABAYANEE SAGHEERA (my lord, have mercy upon them (my parents) as they brought me up (when I was small)," the caption read.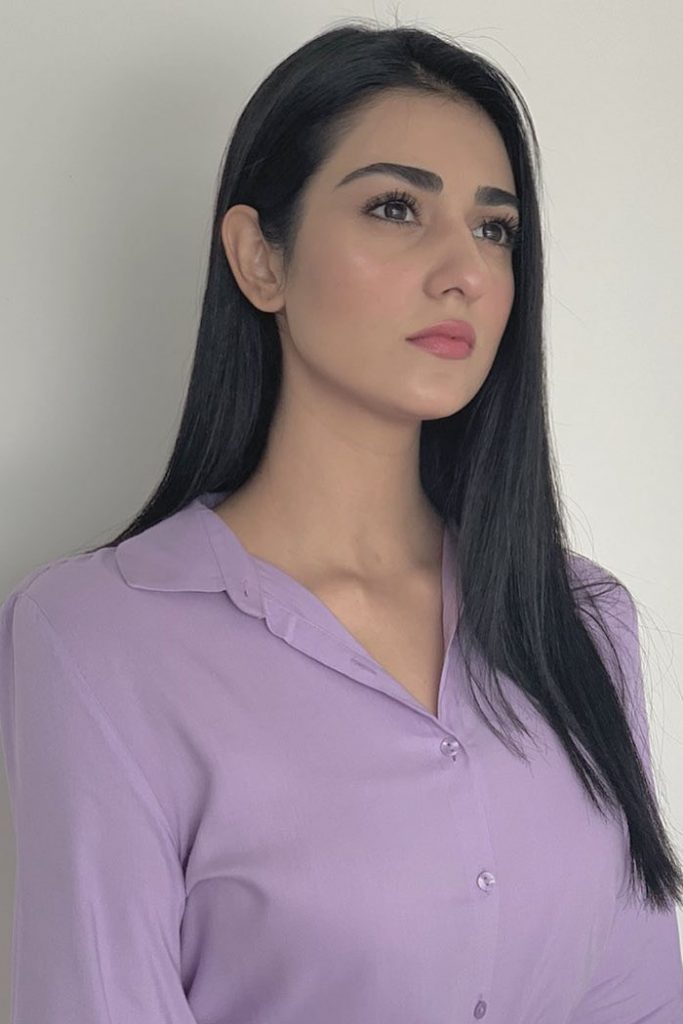 About the painting, she penned down, "This painting is called the first moments in heaven. I can't wait for the day when we reunite again InshAllah."
"Please remember my baba and mama in your prayers," she concluded.
Here's the painting she shared
Meanwhile, 28-year-old star's husband Shabir also took to his social media platform and announced the demise of his father in law.
Taking to his Instagram, Shabir wrote, "May Allah raise him amongst the pious and grant him highest ranks in Jannah. I urge friends and family to pray for him and give us some time and space to grieve." In addition to this, he also shared details of the funeral.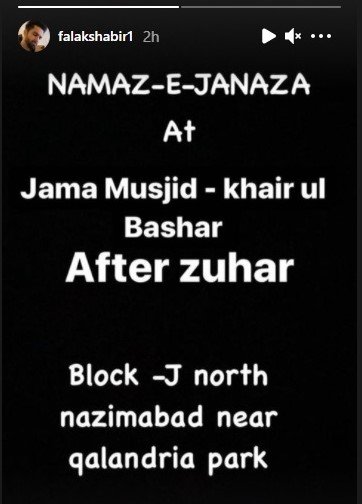 It is pertinent to mention that Dekho Chaand Aaya actor lost her mother as well back in 2017 owing to a prolonged illness.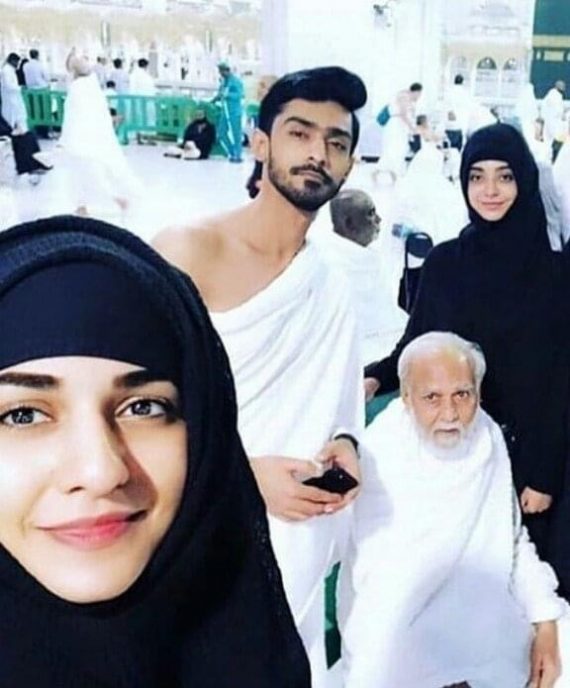 Khan and Shabir shared every bit of their wedding with their fans and follows across the world. Moreover, the two love birds tied the knot in July, in a private event. The Sabaat actress surprised her fans when she announced her engagement while flaunting her diamond ring.
Here's extending prayers for the family to cope with the irreparable loss. May he rest in perfect eternal peace!
What do you think of this story? Let us know in the comments section below.