The engagement ceremony of the eldest daughter of slain former prime minister Benazir Bhutto and former president Asif Ali Zardari's took place at Bilawal House on Friday evening. Prominent personalities from across the country participate in Bakhtwar Bhutto Zardari's engagement ceremony.
Mahmood Choudhry, the fiancé of Pakistan Peoples Party (PPP) Chairperson's sister arrived in the metropolis with his family on Friday. Taking to her Twitter, Bakhtawar thanked everyone for the outpour of love and prayers. 
Bakhtawar and her fiancé made each other wear the engagement rings. The family of Bakhtawar's fiancé brought sweets and gifts for the host family. Up to 150 persons, mostly being the close relatives of both the families, attended the ceremony.
According to the sources, up to 15 persons of the family of Mahmood came to attend the ceremony. Some female close friends of Bakhtawar also attended the event.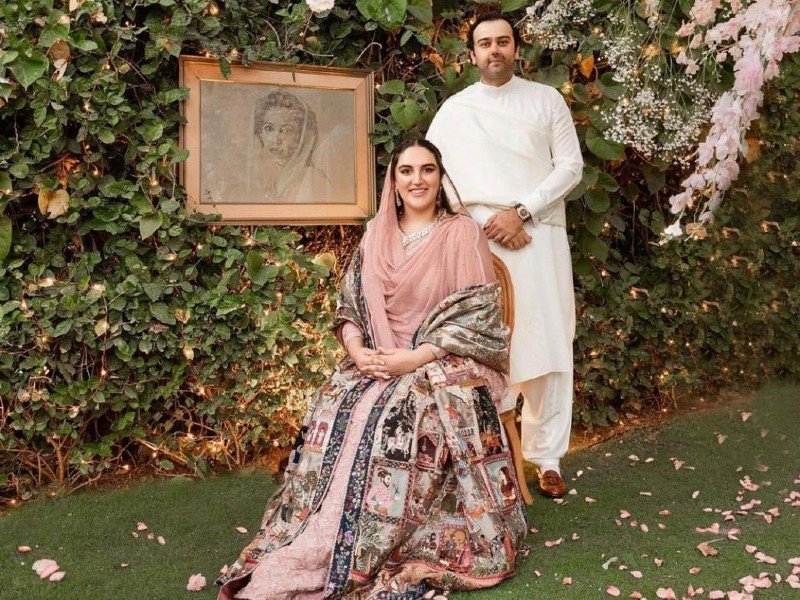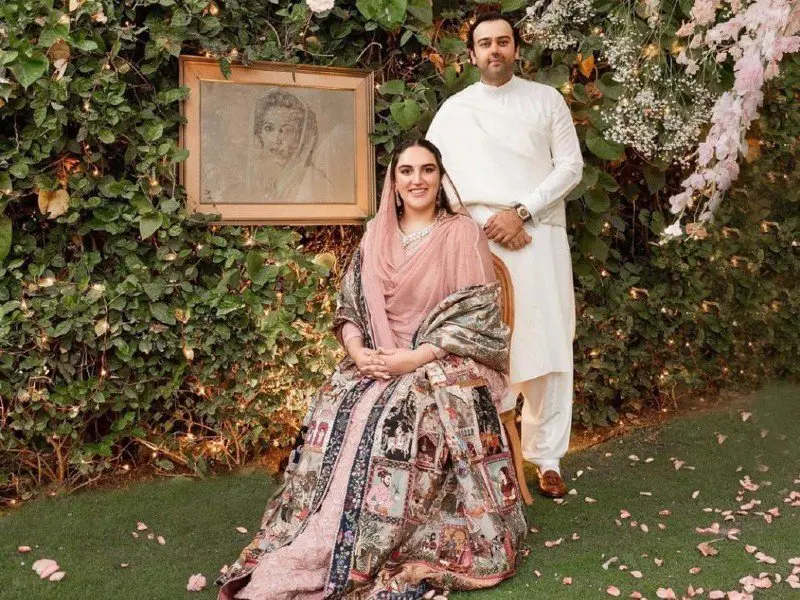 Both Bakhtawar and her fiancé wore traditional oriental attires on the special occasion. Bakhtawar wore a tea rose Nida Azwer attire. With minimal jewelry and a beautifully crafted Mughal-inspired statement shawl. While complimenting her, Mahmood donned head-to-toe in cream color including a Kashmiri shawl.
The event, an open-air affair at Bilawal House in Karachi, was nothing short of a fairy-tale event. It can be seen in the first few photos to have been released to the media.
Sneak peek into Bakhtawar's engagement party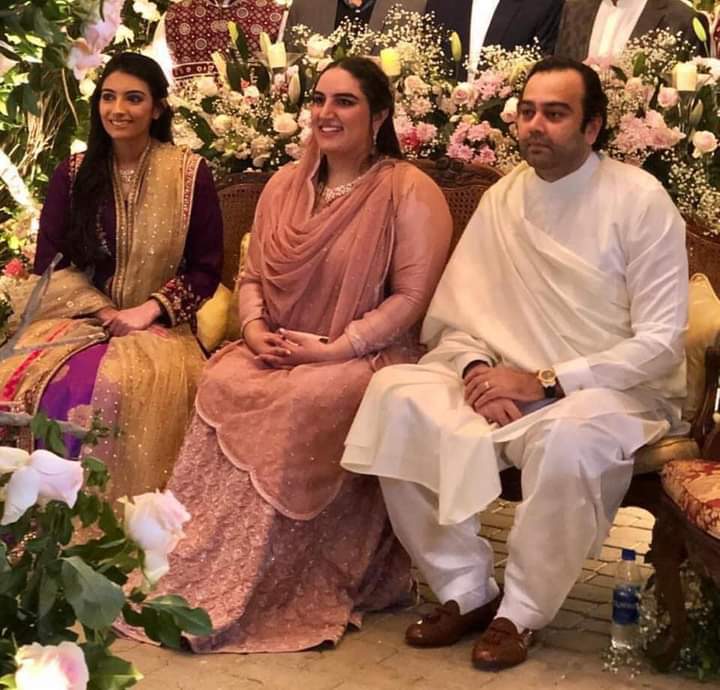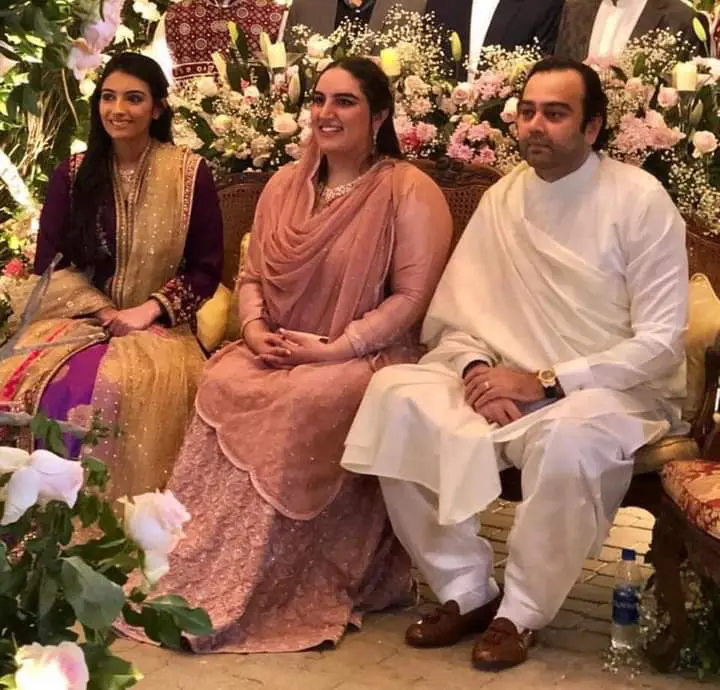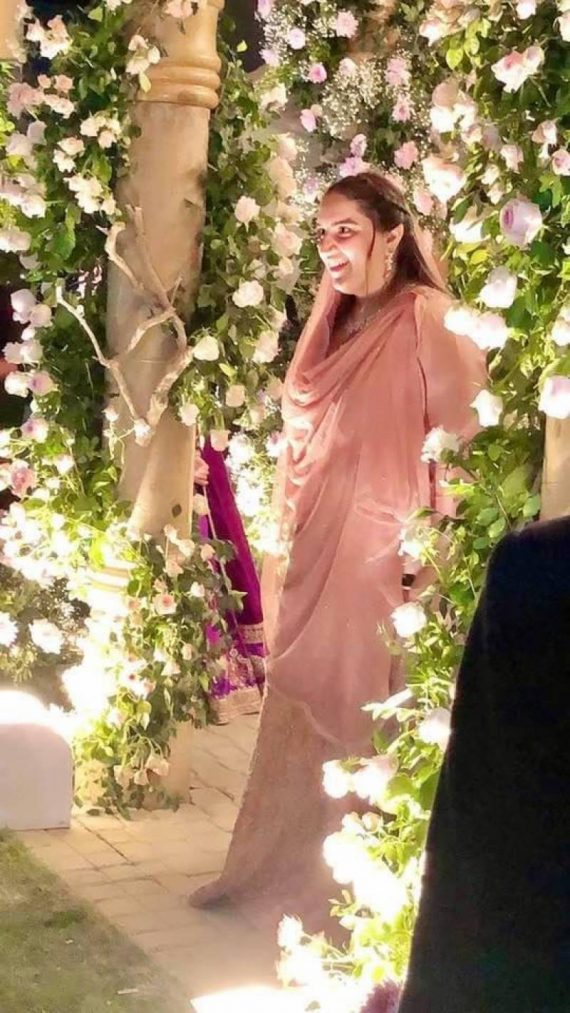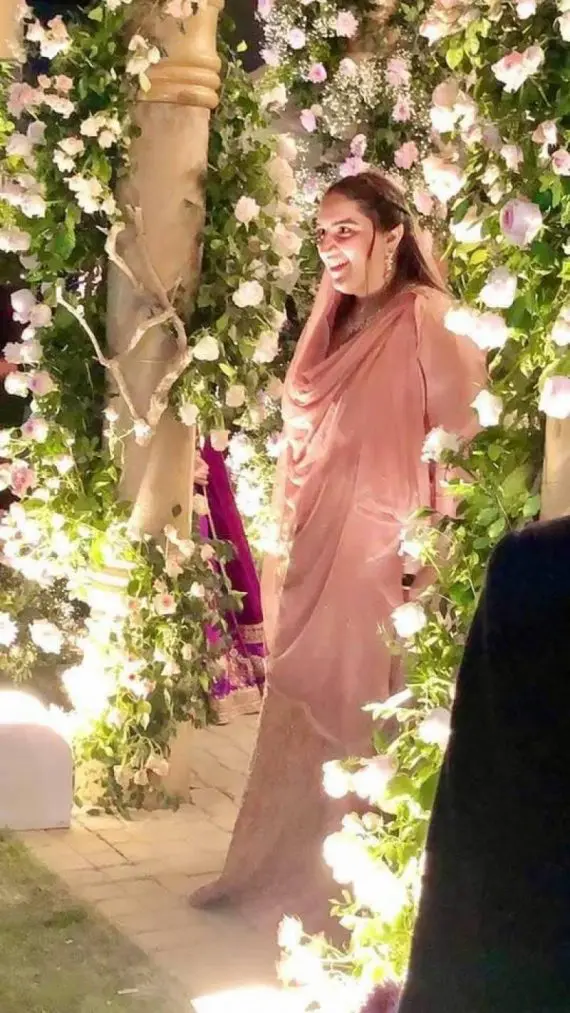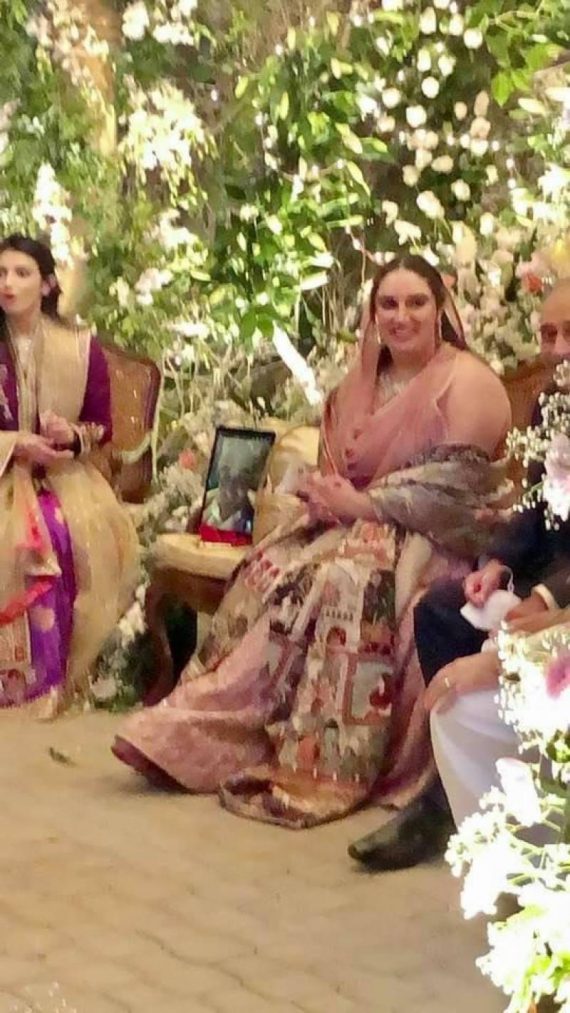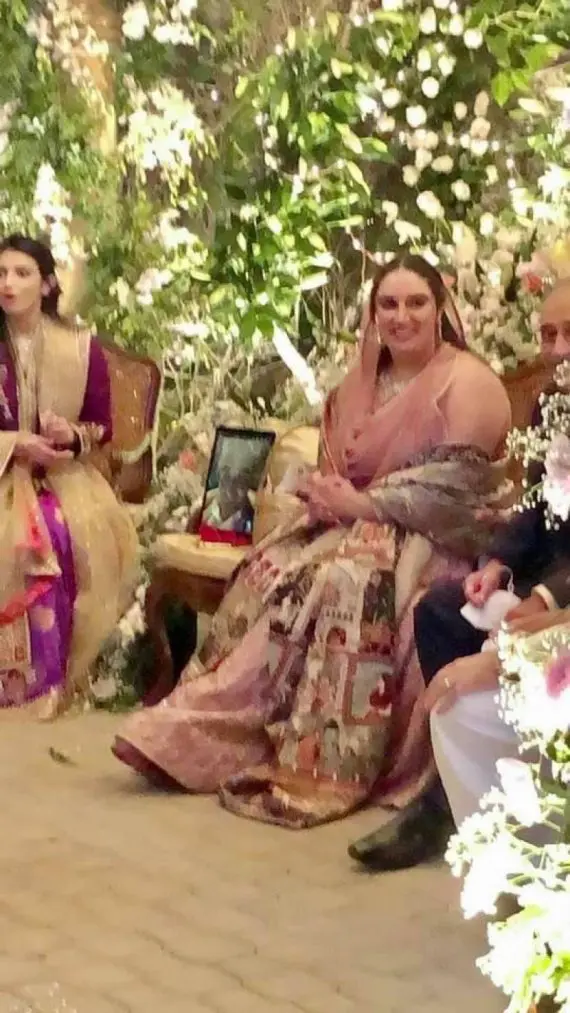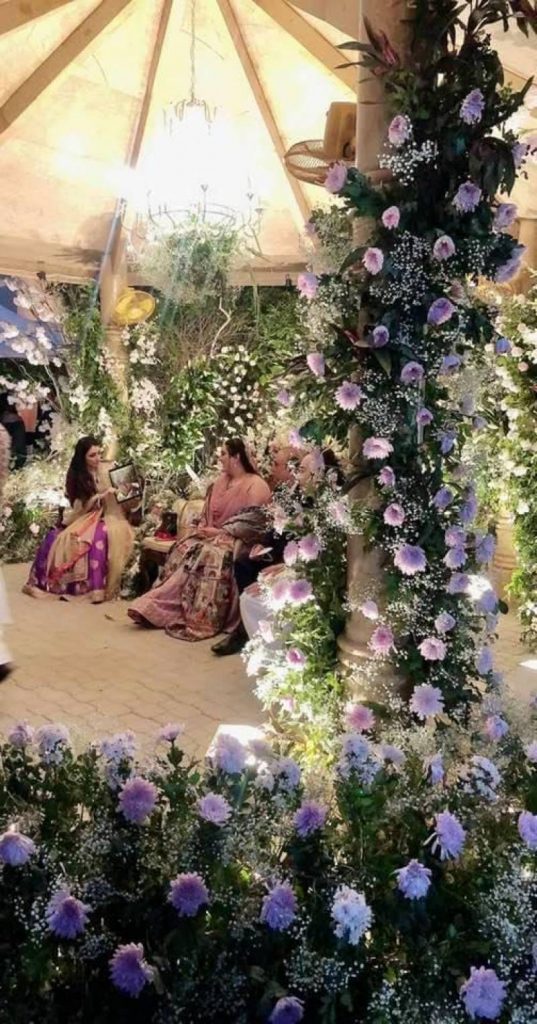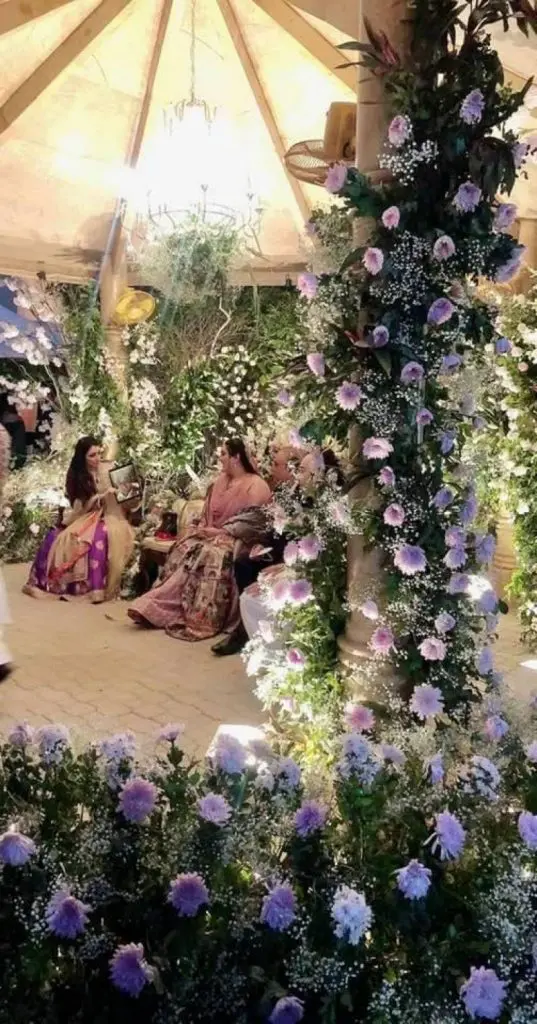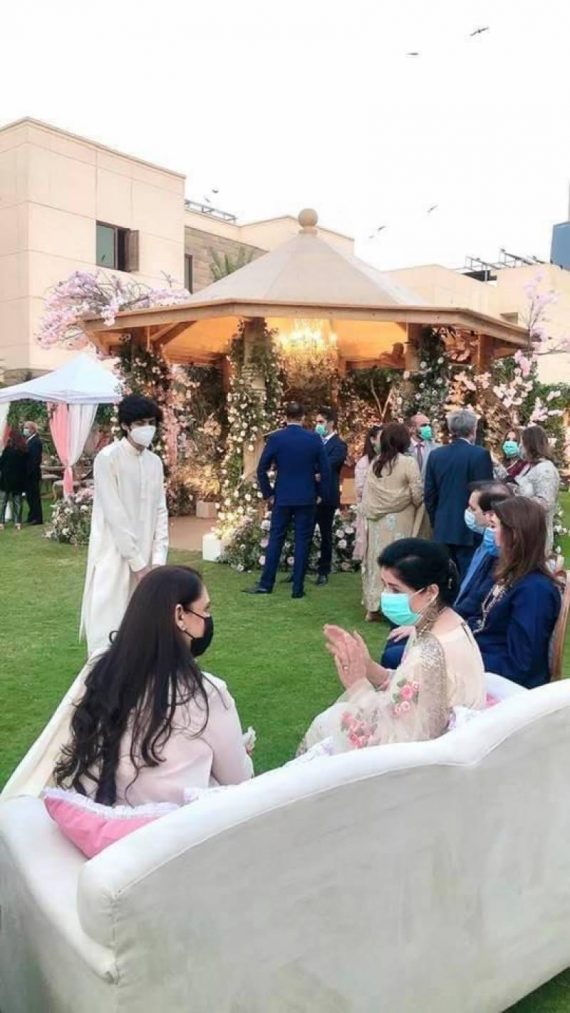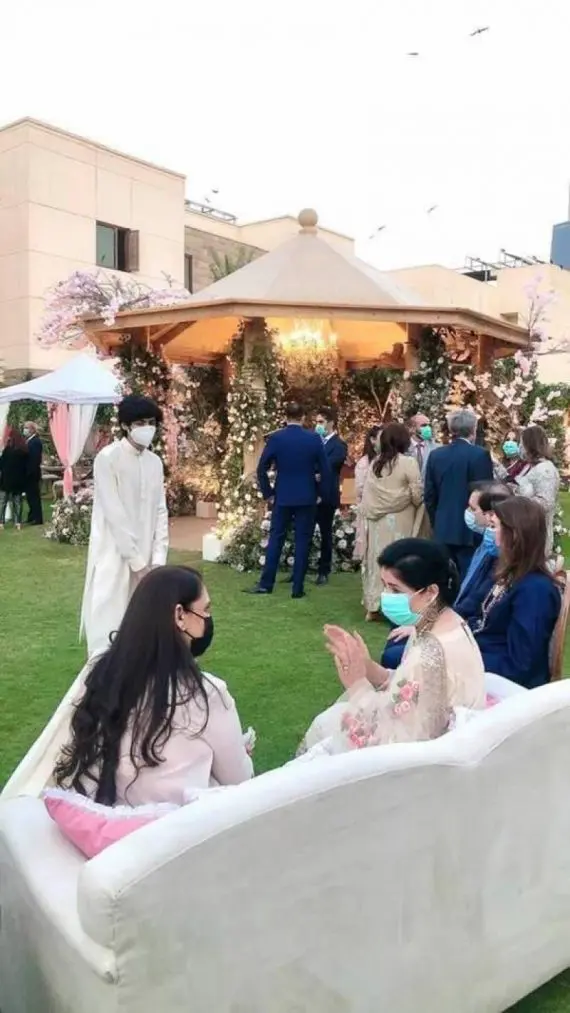 MashAllah!
Special security arrangements were made for the engagement ceremony. A catering committee also set up to exclusively entertain the Choudhry family. All guests complied with the coronavirus-related standard operating procedures (SOPs).
In addition to this, the organizers asked the guests beforehand to send the scanned copies of the result of their coronavirus test before the function. The guests were not allowed to take pictures of the ceremony as photographs of the function were provided by Bilawal House only.
Zardari, who has been hospitalized due to his ill health, after consulting his physicians, came to Bilawal House for a brief period to attend the engagement ceremony.
Whereas, her brother and PPP chairman Bilawal Bhutto-Zardari, who is in self-isolation after testing positive for COVID-19, joined the celebrations through a video call.
Earlier, the PPP revealed that Mahmood, Bakhtawar's fiancé, was the last born of 5 siblings. And born in the city of Abu Dhabi on July 28, 1988 (which makes him 32 years old). In UAE, he runs businesses in construction, finance, and tech, the party confirmed. Will she be recreating her late mother's nikkah look though?
Ever since invitations for Bakhtawar's engagement ceremony made rounds on social media and news outlets, many video clips emerged, claiming to be from her engagement celebrations. However, Bakhtawar lashed out at social media users for recklessly sharing fake videos.
What do you think of this story? Let us know in the comments section below.