As invitations for Bakhtawar Bhutto Zardari's engagement ceremony made rounds on social media and news outlets, many started speculating intricate details about her fiancé-to-be. Now, after putting those rumors to bed, sources have revealed Bakhtawar Bhutto will be recreating her mother's nikkah look.
Earlier, Pakistanis could not help but speculate. Many shared unverified photos and information about Bakhtawar's soon-to-be husband. Social media filled with concocted stories of who the lucky guy is and what he does.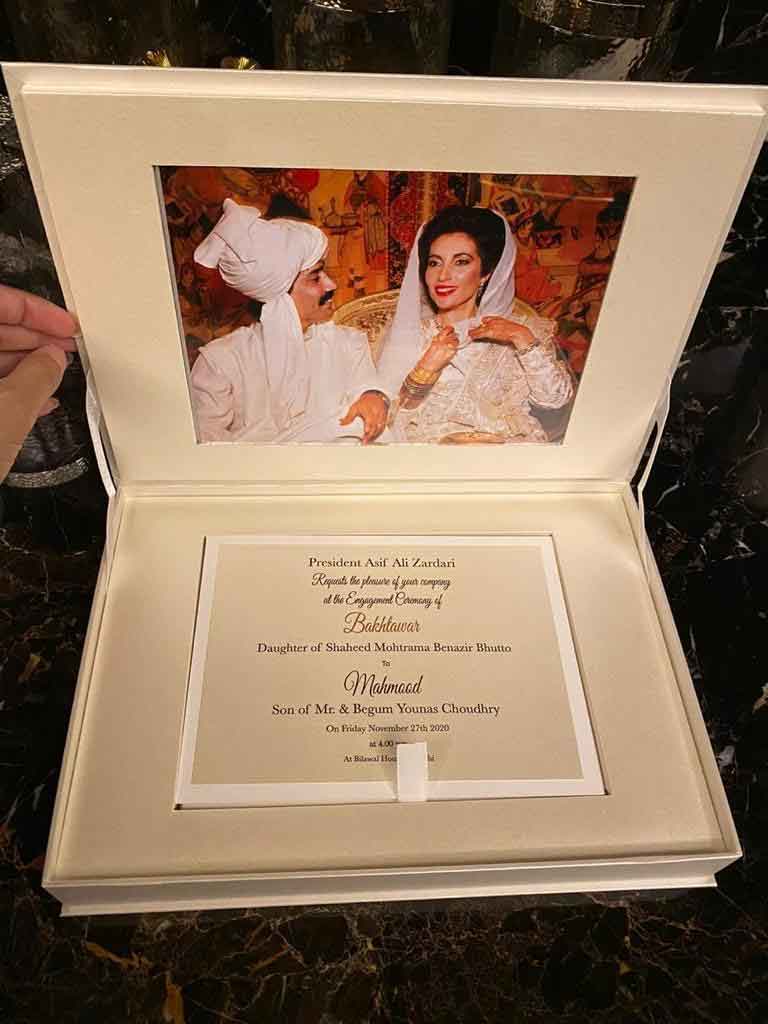 One of the many alleged details about the husband-to-be, namely, Mahmood Choudhry, is the son of a US-based businessman. However, it later turned out that he has no affiliation with any family in the US. It was all just misinformation.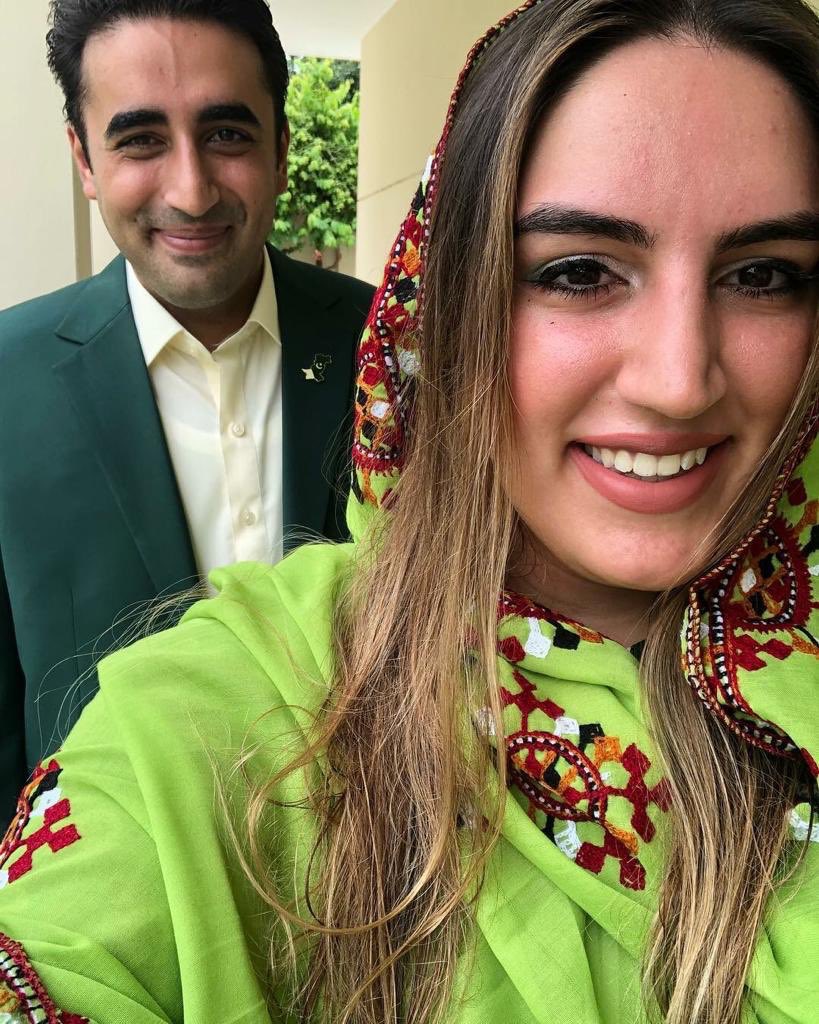 Amidst the fabricated stories, the Pakistan Peoples Party (PPP) decided to put an end to the rumors. It clarifies "all the misinformation being shared on social and electronic media".
Grateful for the love and wishes, Bakhtawar also cleared the air. Moreover, she revealed that the invites were leaked even before they were officially sent out.
Here is what Benazir wore for her nikkah ceremony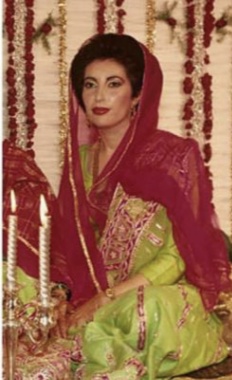 Former prime minister Benazir Bhutto wore this lovely inexperienced and pink ensemble on her nikkah. According to the details, this dress was designed by Resham Revaj.
Resham Rivaj is a clothing brand in Pakistan that has been designing bridal wear since 1983. In 1987, when Benazir tied the knot with former president Asif Ali Zardari, she wore a green dress created by the same brand.
Rumor has it that the renowned daughter of the former PM will be recreating her mother's nikkah dress for her dholki ceremony.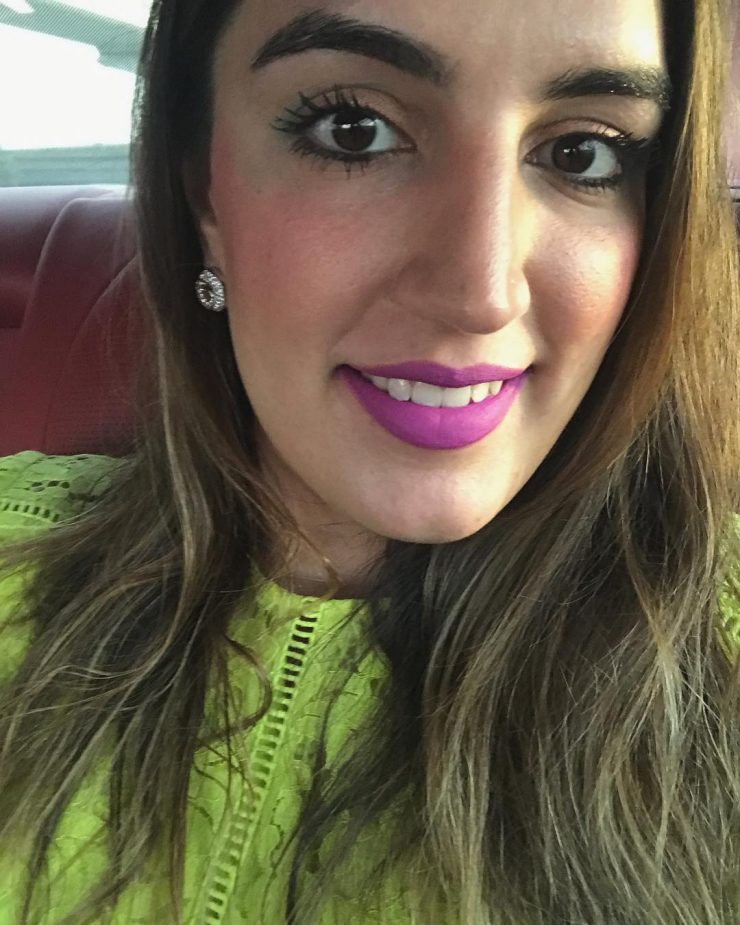 So is it true then? Will Bakhtawar be recreating her late mother's nikkah look? Well, it has been confirmed by the bridal-wear brand itself. Taking to their Instagram account, they wrote:
"Congratulations to Bakhtawar on her engagement, feeling honored that she wants to recreate Muhtarma Benazir Bhutto's look of the green outfit designed by #ReshamRevaj. Sharing the picture of the original prototype."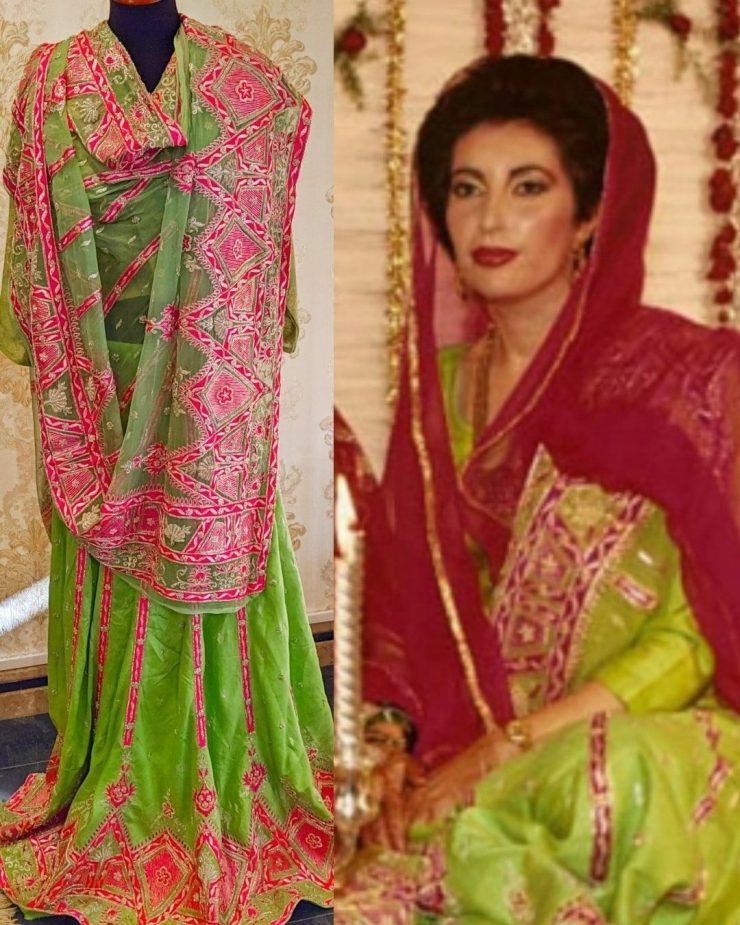 The engagement of Bakhtawar will be held on November 27 in Karachi, according to the party's official press release.
We believe that Bakhtawar Bhutto will look ethereal in her mother's Nikkah look when she recreates it. Not only does the dress has lots of sentimental values attached to it but also carries regal grace.
What do you think of this story? Let us know in the comments section below.