An appalling incident recently occurred in Islamabad recently when a young student Kainat Tariq was allegedly poisoned to death. Kainat was doing her MSc Economics from NUML Islamabad.
Kainat was also working at Red Crescent Society Pakistan (RCSP) at their H-8 office where she was allegedly murdered. The father of Kainat, Muhammad Tariq, filed a complaint with Industrial Area Police Station.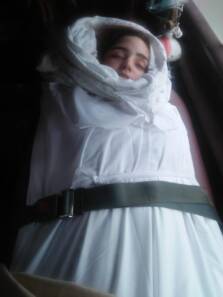 According to his FIR, Kainat was poisoned to death allegedly by the Secretary-General of RCSP, Khalid Khan. Khan currently is in police custody for investigation.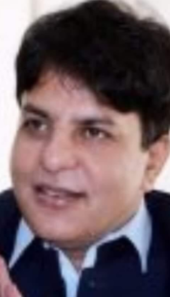 Kainat's father claimed Khan had secretly married Kainat and also took her to Britain. Moreover, Kainat's mother suspected that she was pregnant with his child. As a result, Kainat was urging Khan to make their marriage public.
The FIR details also revealed that the total salary of Kainat was Rs 65,000. Out of that amount, her alleged husband used to keep Rs25,000 on a monthly basis. Kainat's father added that there were disputes between them on a regular basis.
Statement by Kainat's parents are contradictory to evidence, claims Islamabad police
The investigation carried out by Islamabad police revealed new revelations in Kainat's case. According to the Islamabad police, details got from investigation into the case were contradictory to the statements of her parents.
Police officials told Independent Urdu that Kainat died of the poison pills that she bought herself. According to them, they could tell this after collecting data from Kainat's telephone and from CCTV footage outside her office.
According to Kainat's post-mortem report, she had died after consuming phosphorus and there were no signs of wounds on her body. Police also found tablets and a shopping slip in her office drawer.
Kainat committed suicide, claims police investigation
Later, CCTV footage from outside her office showed that Kainat had bought the pills from a pharmacy. She came back to the office and then had the pills.
The shopkeeper from where the tablets were bought was also interrogated. He confirmed that Kainat herself had bought the tablets. Immediately after taking the pills, Kainat's health deteriorated. She later called her husband Khan and informed him that she had taken the pills.
According to police, area doctors had no facility to pump the patient's stomach. Doctors than took Kainat to Holy Family Hospital. She eventually died in the hospital.
Police could not find any marriage certificate during their investigation so far. They said Kainat's passport shows that she never went abroad.
The details of Kainat's death are quite similar to Dr. Maha's case. Dr. Maha, also an influencer, allegedly committed suicide by shooting herself at her home in Karachi on August 18. However, police investigation later suggested she might have not taken her own life. 
Dr. Maha's did accuse some of her friends, including one of her colleagues, of raping and blackmailing her. So much so that in sheer despondency she took her own life.
Her father gave an application for the registration of a case against three suspects at the Gizri police station, holding them responsible for the doctor's death.
In addition to this, the police registered FIR No. 432/20 against Junaid, Rizvi, and dentist Dr. Irfan Qureshi, who works at the same hospital where Dr. Maha worked.
What do you think of this story? Let us know in the comments section below!