With the Free Fire FFCS Asia 2020 Championship finale only a few days away, Pakistan finally has its team ready for the decisive battle.
After immense hard work and trying their best, sadly, Team TG which was a fan-favorite to represent Pakistan in the FFCS finale, could not make the cut.
After the play-ins on 22nd November, the Top 5 teams made it to the Asia series finale, joining the already qualified teams.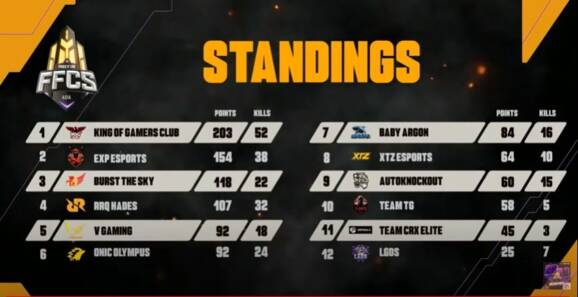 However, team 'House of Blood' from Pakistan, will be representing the Green & White flag in the FFCS Asia 2020 finale, on the 29th of November, 2020 at 12:00 pm. And representing Pakistan, will be team House of Blood, playing the final on this date.
Free Fire's Grand Hosting Party on 29th November
FFCS Asia Series Finale 2020 will be streaming live on Garena FreeFire's official YouTube and Facebook page at 12 PM on 29th November. Livestreaming link: https://www.youtube.com/watch?v=PQ-GvKpwXUU&feature=youtu.be
While you're watching the game on the links above, there's a high chance you receive a giftcode from Free Fire. There are two different scenaries for receiving these giftcodes. PEAK VIEWS: For 2000 views: giftcode 20000 entries, there will be a Weapon Royal Voucher for the audience.
For 5000 views: giftcode 20000 entries, viewers can unlock a Level-8 Character Card. And finally, for 8000 views: giftcode 20,000 entries a new MP40 New Year could be unlocked!
The other scenario is receiving giftcodes by watching all 6 games. Every game will generate a new giftcode.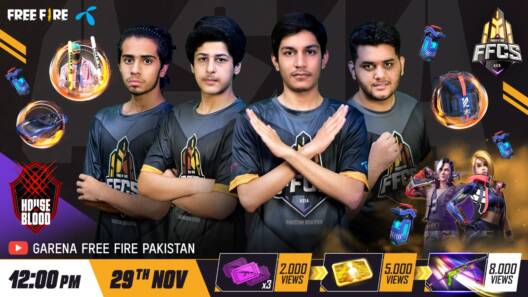 Team House of Blood to represent Pakistan
Pakistan's representatives, House of Blood, comprises of HogoTaha, Kai, Danny and Gunshot. These four young colts will be taking on some of the best Garena Free Fire teams in Asia.
Now, it is up to all of Pakistan to make sure they support Team House of Blood on the 29th of November, 2020, at 12:00 pm on Garena Free Fire's YouTube channel.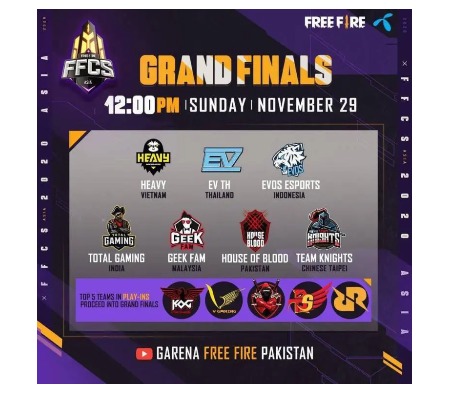 It is a game that just cannot be missed, especially, because Pakistani teams hardly ever make it in such grand events of the competitive e-sports arena.
Come on Team House of Blood, Pakistan is standing right behind you! Let's make sure we cheer our team and support them for the BIG finale. #FFCSAsia #FreeFire #HouseOfBlood