In the past couple of weeks, we learned the tragic news of a 7-year-old girl, Zainab, who was raped and murdered in Kasur, Punjab. The little girl's body was recovered from a roadside pile of waste by local inhabitants. Her parents were away for Umrah and she was abducted while she was on her way to take Holy Quran classes.
The latest update suggests that the alleged murderer has been caught. His name is Imran Ali, who happens to be a relative as long as the family's neighbor. Imran was one of the suspects but was ruled out since the family of Zainab did not believe he could be involved in some way. However, the DNA sample of Imran matched with the one procured from the crime scene and thus, police came to a conclusion.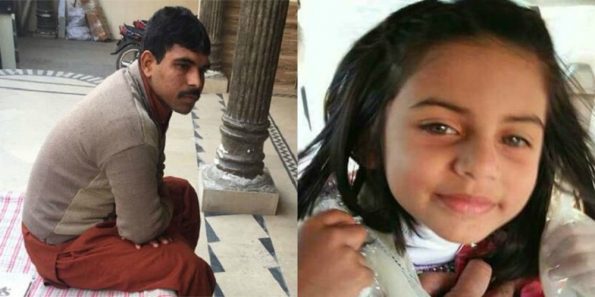 In the aftermath of Zainab's tragic murder, half of the country stood up against the dilemma of child abuse and demanded justice. Social media updates went on an all-time high ever since and there are many developments in the case, one being a recent, confessional video of the suspect, Imran, where he can be seen revealing details.
Here's the video that has caught everyone's attention:
Courtesy: Samaa News
Suspect in the Zainab rape and murder case's confessional video comes to the fore. #ZainabMurderCase pic.twitter.com/vRc6QNO53a

— Shahjahan Khurram (@91Shahji) January 24, 2018
The video is indeed short but it reveals a lot in terms of how it happened and it might serve as a great lead for the law enforcement agencies looking to provide justice. On the contrary, many Pakistanis refuse to believe that Imran is the real suspect. According to them, he does not match the description of all sketches drawn during the initial proceedings in the case. But, DNA reports do serve a valid point.
Share your comments about it.