In the final of the World English Scrabble Players Association (WESPA) Youth Cup (formerly known as the World Youth Scrabble Championship) held in Karachi on Sunday, Pakistan's Syed Imaad Ali wins the championship.
The 15-year-old Pakistani defeated his opponent nine times out of 13 games in Sunday's finals as Pakistan won the tournament. Hasham Hadi Khan, another Pakistani who qualified for the final with 26 wins was placed fourth after winning seven games.
Ali built up a commanding lead early in the tournament and had jumped to the top with 11 victories and one tie after 12 rounds. Having won the World Youth title twice yesterday, he is the first and only scrabble player to do so.
Previously, he won the 2018 championship in Dubai. In addition, Imaad Ali was the youngest player who wins the Junior World Scrabble Championship in Torquay, England, in November 2019.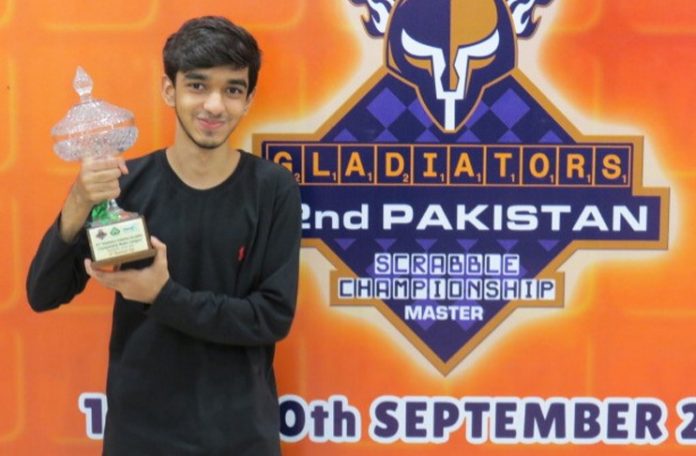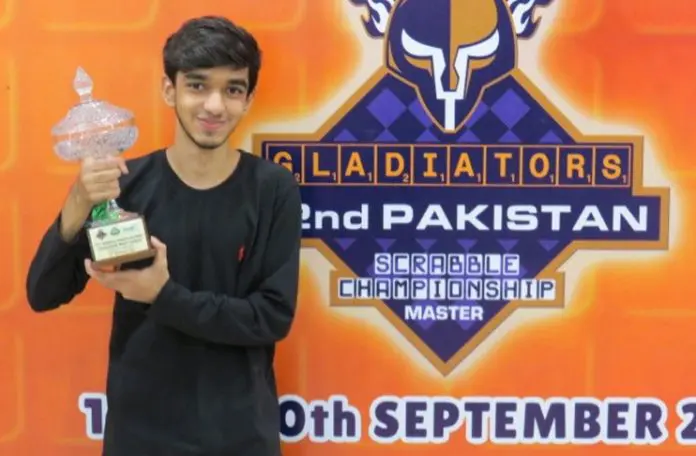 Ali Salman and Usman Shaukat, two more Pakistani players, stayed in the top ten until the final round of the group stage. unfortunately, they narrowly missed out on a place in the finals after losing their games.
A glimpse from the scrabble match
It was Pakistan's turn to host the WESPA Youth Cup for the second time in a row. In spite of playing the championship each year since 2006 in different parts of the world, the pandemic outbreak prevented the tournament from occurring after 2019.
For the first time, Pakistan had offered to host the 2020 edition online to guarantee all players are monitored and the games are conducted fairly as always. A virtual championship was held for the first time in 2020 after the WESPA granted Pakistan the hosting rights.
Syed Imaad Ali expresses his gratitude
Nadeem Omar, the president of the Pakistan Scrabble Association and the owner of Quetta Gladiators of the Pakistan Super League, distributed prizes among winners. Moreover, he congratulated leading players and urged schools to promote sports to create world champions for the game.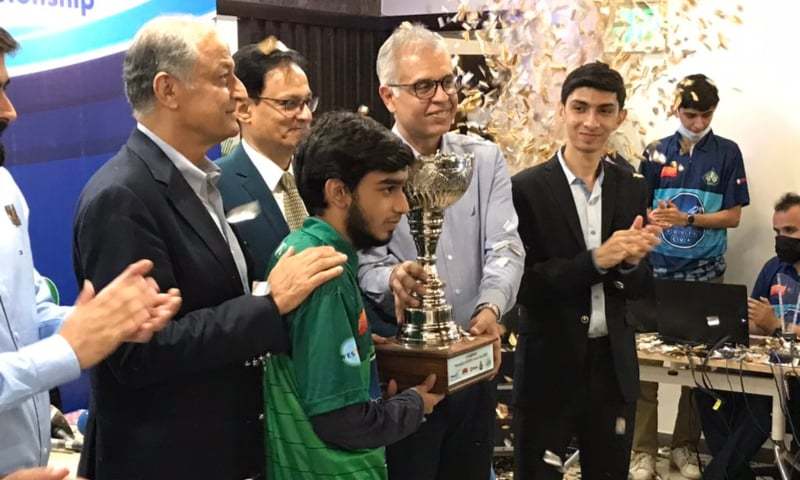 Also congratulating the Pakistan Scrabble Association (PSA) for promoting scrabble to hundreds of schools across Pakistan, Nadeem Omar announced a prize of rupees one hundred thousand for the champion. In addition, he expressed the hope that Ali would also become the world scrabble champion.
Did you know that scrabble is one of the most effective ways to amplify your cognitive abilities? Yes, it helps players to master languages in an enjoyable manner. Where the game requires knowledge, strategy, and focus; people playing and participating in scrabble championships automatically have an edge over non-players. There are many mind-blowing facts about scrabble that you probably do not know!
Earlier this year, a Pakistani girl Emma Alam won the 29th World Memory Championship in London. 
What do you think of this story? Let us know in the comments section below.