Some good news for you all. A Pakistani girl Emma Alam has won the 29th World Memory Championships global finals in London. She beat over 300 competitors from all over the world and made Pakistan proud.
Pakistani Emma Alam competed in over 10 disciplines in a three-day Global Memory competition. Countries including China, Canada, United Kingdom, South Korea, Vietnam, India, Malaysia, Algeria, United States, Hong Kong, Macau, Taiwan, Libya, Qatar, and Iraq participated in the event.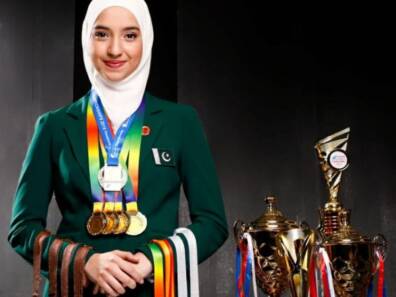 Alam and Syeda Kisa Zehra from 'Team Pakistan' also broke various world records in this year's championship.
What is the World Memory Championships?
World-renowned Tony Buzan and Raymond Keene founded the World Memory Championships 1991. Their aim was to shine a global spotlight on the incredible power of human memory.
Since 1991, the championship has traveled to places like Bahrain, Kuala Lumpur, Oxford University, Imperial College London, The Royal Festival Hall, Olympia, Singapore, Hong Kong, Guangzhou, and Shenzhen, Hainan. Meanwhile, it also went to Wuhan (China) in 2019.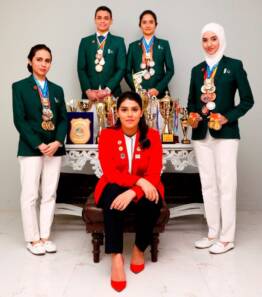 With the efforts of the World Memory Sports Council, Asia Pacific Memory Sports Council, National Memory Sports Council of Pakistan, and the Global Chief Arbiter Lester, the 2020 event adopted online and contemporary mode.
According to Express News, participants competed synchronously in 16 countries and regions.
The candidates with the best, fastest, and finest memory competed to demonstrate their intellectual power. They set new records of what human memory can truly achieve.
We feel over the moon when Pakistanis shine at global levels. Recently, Pakistan-Born Ali Zaidi was named in Biden's climate team. According to Dawn News, Zaidi is currently working as New York's deputy secretary for energy and the environment. He is the highest-ranking Pakistani-American in the Biden administration.
Zaidi will work under Gina McCarthy who ran the Environmental Protection Agency (EPA) under former US president Barack Obama.
What do you think of this story? Let us know in the comments section below.