There is nothing better than politicians throwing shade at each other, and that too on social media. The same is happening today as the White House Official twitter handle, which represents the President of the United States Donald Trump, has sneakingly unfollowed Indian Prime Minister Narendra Modi.
These two seem to have a love-hate relationship. At times their actions portray them as best of friends and then there are moments where they seem to be having a low key lover's spat.
It all started when Trump made comments about India's decision to ban the export of hydroxychloroquine (a drug that kills the organisms that cause malaria). His comments became controversial as they somewhat sounded like he was threatening India.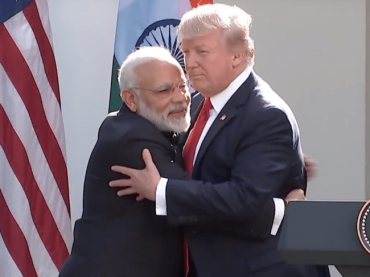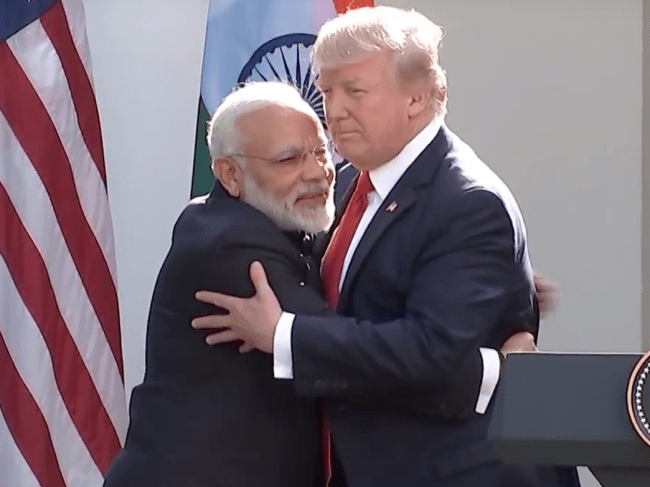 Trump follows then unfollows Modi on Twitter
During a press conference, a reporter asked Trump about his views over India ceasing export of the drug in question, to which he responded;
"I don't think Modi will stop exporting the Drug to the United States, I know he has stopped exportation to other countries," he said.
"For many years, they have been taking advantage of the United States on trade, so I would be surprised if that was his decision… He'd have to tell me that. If he doesn't allow it to come out that would be okay but, of course, there may be retaliation, why wouldn't there be?"
That all subsided when India approved the export of the medicine leading to Trump thanking him wholeheartedly as the drug is being used to combat coronavirus in infected patients.
Extraordinary times require even closer cooperation between friends. Thank you India and the Indian people for the decision on HCQ. Will not be forgotten! Thank you Prime Minister @NarendraModi for your strong leadership in helping not just India, but humanity, in this fight!

— Donald J. Trump (@realDonaldTrump) April 8, 2020
As thanks, Trump through his White House twitter handle started following Modi, his office (PMO), and President Ram Nath Kovind. Following this gesture, many were quick to notice that they were the only world leaders followed by the White house.
Read More: Trump Says FDA Has Approved Chloroquine To Fight Coronavirus
So what went wrong?
Three weeks in, the White House was only following Indian Leaders, and this did not sit well with others. The White House also realized their mistake and tried subtly to do some damage control. Alas, nothing goes unnoticed on twitter and this 'not so subtle' unfollowing sparked another controversy.
In February this year, Trump made a visit to India amid protests in the country. As Modi made Trump comfortable on his visit to India, matters deteriorated in the North-Eastern part of India. At least seven people were killed while protesting over the Citizen Amendment act.
The US Commission for International Religious Freedom (USCIRF), in a report, has also recommended that India be declared a "country of particular concern."
What do you think of the story? Let us know in the comments section below.