These recent monsoon rain Lahore has surely left the city in a disastrous condition. Where people were waiting for the monsoon downpour, it left the citizens disappointed, injured and what not. Let's say it was not so refreshing and turned out be rather shocking. Not only that but 15 people lost their lives in different areas of Lahore.
In the last couple of days, a total of 252 millimeters of rain has been recorded and it still continues to pour. According to sources, almost four citizens were electrocuted and two residents also lost their lives as a building due to the pounding downpour.
The city was left in a terrifying state and here are some of the snippets.
https://www.instagram.com/p/BkxP0sygiPQ/?tagged=lahorerain
The rain is to have started at midnight on Tuesday and a building collapsed soon after at the city's Said Mitha Bazar area. Although a team of Rescue 1122 did evacuate the two victims and shifted them to Mayo Hospital Lahore where they were pronounced as 'brought dead'.
An elderly couple was seen walking in the flood…
This is shocking!
Yes, people were seen swimming. Well, the entire city was.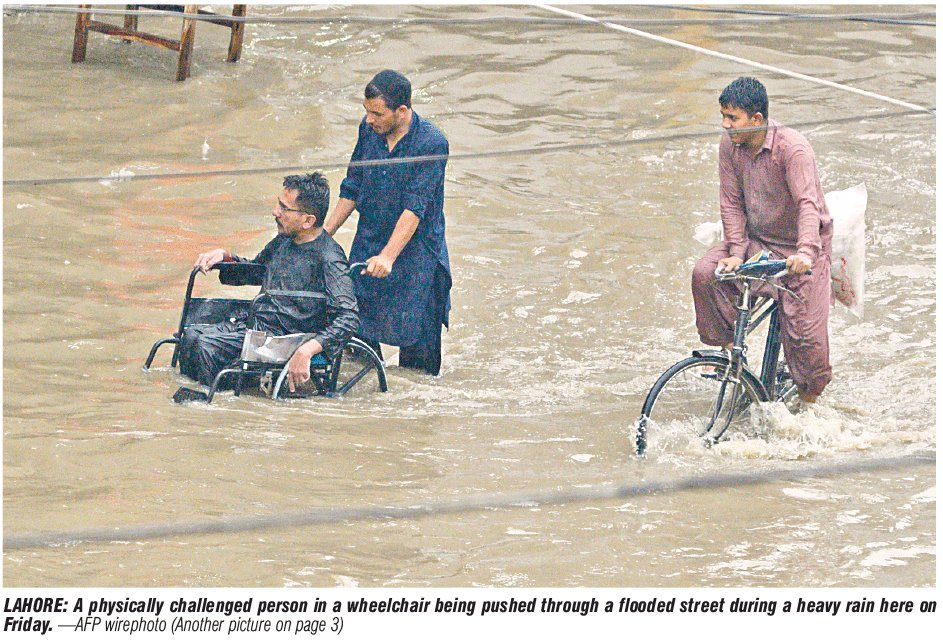 Is this even real?!!!
But what's even shocking is that this sinkhole was mended within 24 hours and left people wondering!
Terrible! We really hope this guy made it out alright
Another image of the sinkhole.
But then, there was this one person who shared some facts and kinda shut everyone up who were questioning the government and our politicians
So this is dubai after heavy rainfall in 2016. You just can't blame govt for that. Whether lahore or dubai, Nature is unstoppable at times. Use your brain. Be a responsible citizen not a hypocrite. #lahorerain pic.twitter.com/CHRPTqg0qi

— Fahad (@TheOnlyWeirdo) July 3, 2018
Well, what do you have to say about this?
And it didn't just end there…
Damn you guys are ugly. Mall road pr sinkhole bna hai.
Watch this video. Aur apny chutiyay comments meray mentions m nae kro.https://t.co/IqXs2xO6aV

— Fahad (@TheOnlyWeirdo) July 3, 2018
We really hope the situation settles down and it can all go back to normal.
Read Also: After The Heavy Rain In Lahore, Pakistanis Are Roasting "Showbaz" Sharif For Turning Lahore From "Paris To Venice"