Pakistan has a chance of taking home its first medal at the Olympic with the progression of finalist Arshad Nadeem who is now in the finals of the men's javelin with an 85.16-meter throw.
Nadeem's throw was third-best on the day behind India's Neeraj Chopra (86.65m) and Germany's Johannes Vetter (85.64m). The 24-year-old thrower from Khanewal won his group, beating Germany's Julian Weber and the Czech Republic's Jakub Vadlejch – a performance that got his coach up and applauding.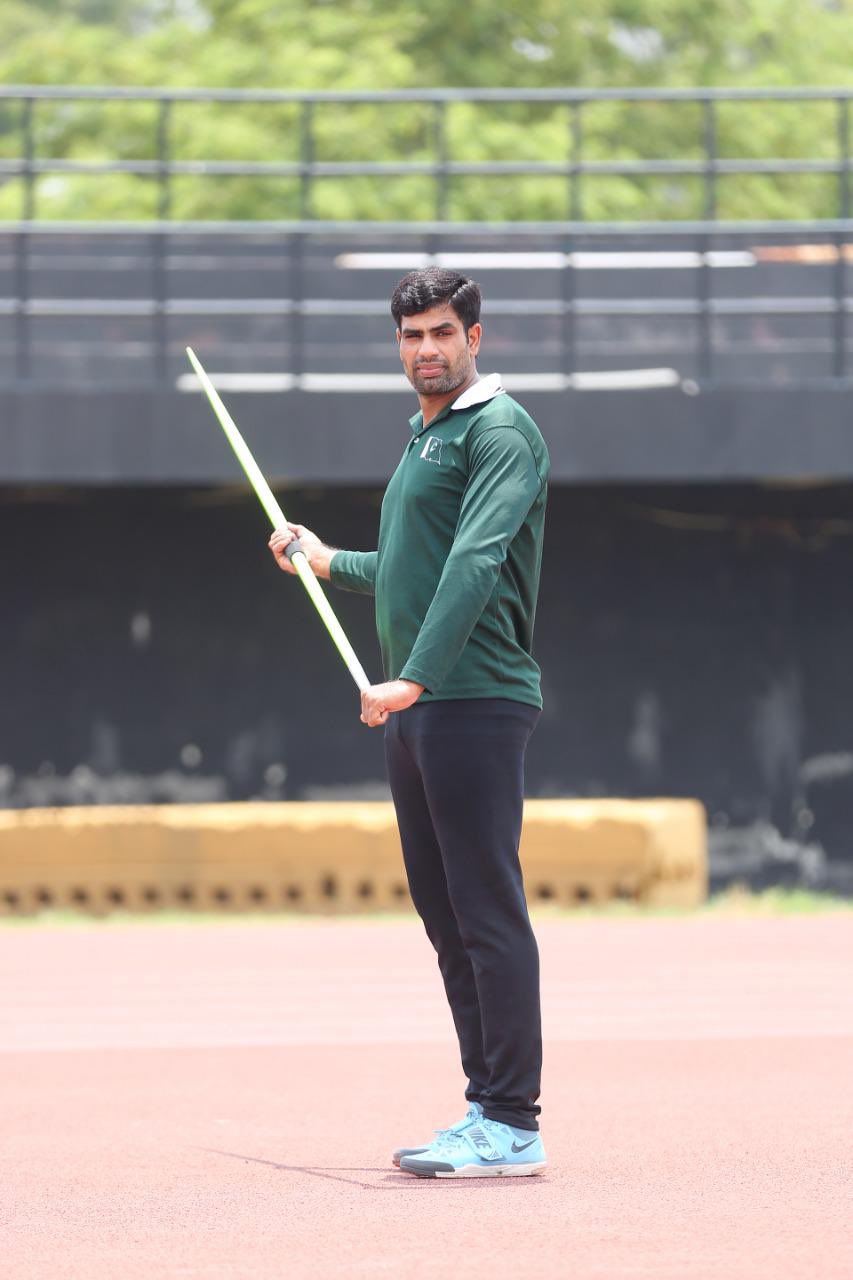 Finnish athlete Lassi Eteltalo will join Nadeem in the medal round after his season-best attempt of 84.50m placed him in the quarterfinals. Meanwhile, it must be noted that Norwegian Andreas Thorkildsen holds the World Record for Olympics in the Javelin throw with a throw of 90.57 meters.
Following his qualification for the final, Nadeem expressed his gratitude for the support he had received from Pakistan. He asked the nation for more prayers so that he can perform well in the final.
Speaking to the media, the athlete also thanked his coach for his tireless efforts in training him for the Olympics. "We will keep performing like this," he said, ending with an emphatic "Pakistan Zindabad".
A wave of euphoria swept across Pakistan's social media following his big achievement. Fans and celebrities have all praised the finalist athlete Arshad Nadeem for keeping the country's hopes of earning an Olympic medal alive. His name emerged as the top trend on Twitter in Pakistan.
'A new hero is born' – Twittersphere extols Arshad Nadeem
Earlier this year, Arshad threw the javelin to a distance of 86.39m for his personal best and a national record during the Imam Reza championship in Iran. Earlier in 2019, he threw 86.29m at South Asian Games in Nepal.
We can safely say that Nadeem's best is yet to come. And we hope that his best will be revealed in the final, which begins at 4:00 pm Pakistan time on August 7. Also hopeful of winning a medal on Saturday, he is considered a potential hope to end the country's medal drought.
In July, the Pakistani weightlifter Talha Talib missed out on a rare Olympic medal. Nonetheless, he did turn plenty of heads after his performance caught the attention of Pakistanis. Gujranwala's 21-year-old lifter competed in the 67-kg category in his Olympic debut. Moreover, the gold medal spot was occupied by him until the final round before he was bumped down and denied a podium finish.
Back in 2019, weightlifter Rabia Shahzad made the country proud by spectacularly snatching the gold medal in the Hampshire Weightlifting Championship. She also won gold at Glasgow Open Classic Weightlifting Championship 2020.
What do you think of this story? Let us know in the comments section below.