The Pakistani weightlifter Talha Talib missed out on a rare Olympic medal, but he did turn plenty of heads after his performance caught the attention of Pakistanis.
Gujranwala's 21-year-old lifter competed in the 67-kg category in his Olympic debut. The gold medal spot was occupied by him until the final round before he was bumped down and denied a podium finish.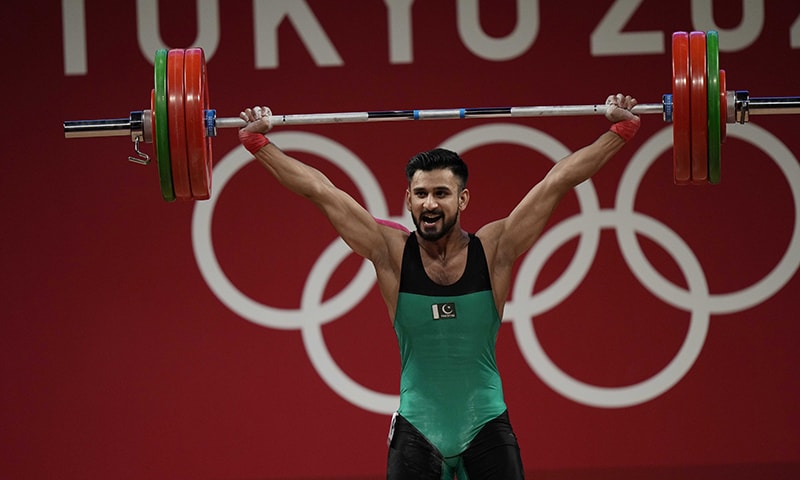 He ultimately placed fifth as Canada's Robbie Murray, China's Lijun Chen, and Colombia's Luis Javier Mosquera Lozano took gold, silver, and bronze. Additionally, in the Snatch category, Talib lifted 151-kg, the second-best lift of the round. He failed in his first Clean & Jerk attempt of 166-kg and even though he was successful for the same weight in his next attempt and also cleared 170-kg later, his combined total of 320 was surpassed by others, including Zani, who lifted just 2-kg more than Talib.
During Clean & Jerk, he was in the lead, giving his fans back home a glimmer of hope. Talha Talib has been preparing for the Olympics without standard equipment too, but he is not giving up on his dream of an Olympic medal. While he struggled with a lack of resources, Talib's performance won him praise. Moreover, his name became the top Pakistani trend on Twitter.
Pakistanis could not be more proud of him!
Pakistan cricket team allrounder Shadab Khan also lauded the lifter
Pakistan Women's team member Javeria Khan praised him highly!
Talib's journey to the Tokyo Olympics was made possible after the International Olympic Committee accepted a request from the Pakistan Olympic Association (POA) and offered the young lifter an invitation place in the 67-kg category.
A little about Talha Talib
The 21-year-old began training at age eight in Gujranwala, Pakistan. His father Muhammad Islam Natiq was a national weightlifting coach for Pakistan, who introduced him to the sport.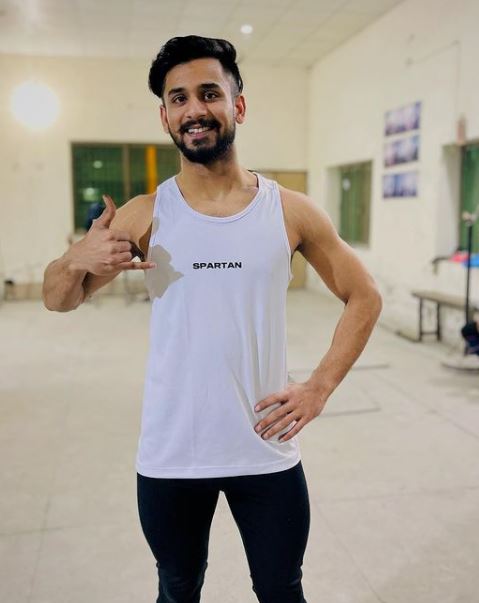 Talib set a new record at the games in snatch as he lifted 132-kg in the third attempt with 127-kg and 130-kg in the first two attempts. He was also a gold medalist at the 2016 Commonwealth Youth Weightlifting Championships in Penang. He lifted 258-kg to clinch the gold.
In addition to that, he competed at the 2018 Commonwealth Games and won a bronze medal in the 62-kg category. He lifted a total of 283-kg at the age of 18. He is the Pakistani national champion in the 62-kg category.
Back in 2019, weightlifter Rabia Shahzad made the country proud by spectacularly snatching the gold medal in the Hampshire Weightlifting Championship. She also won gold at Glasgow Open Classic Weightlifting Championship 2020.
What do you think of this story? Let us know in the comments section below.