In a viral video, a girl in Lucknow slapped a cab driver over 20 times. Subsequently, the driver, complained that the woman slapped him in public view with no fault of his, broke his phone, and caught him by the collar. In addition, he claimed that she went through his car's dashboard and stole Rs 600.
After the police initially booked the cab driver and his two friends for breach of peace, which drew criticism on social media, a case against the girl was filed. The road rage incident took place on July 31.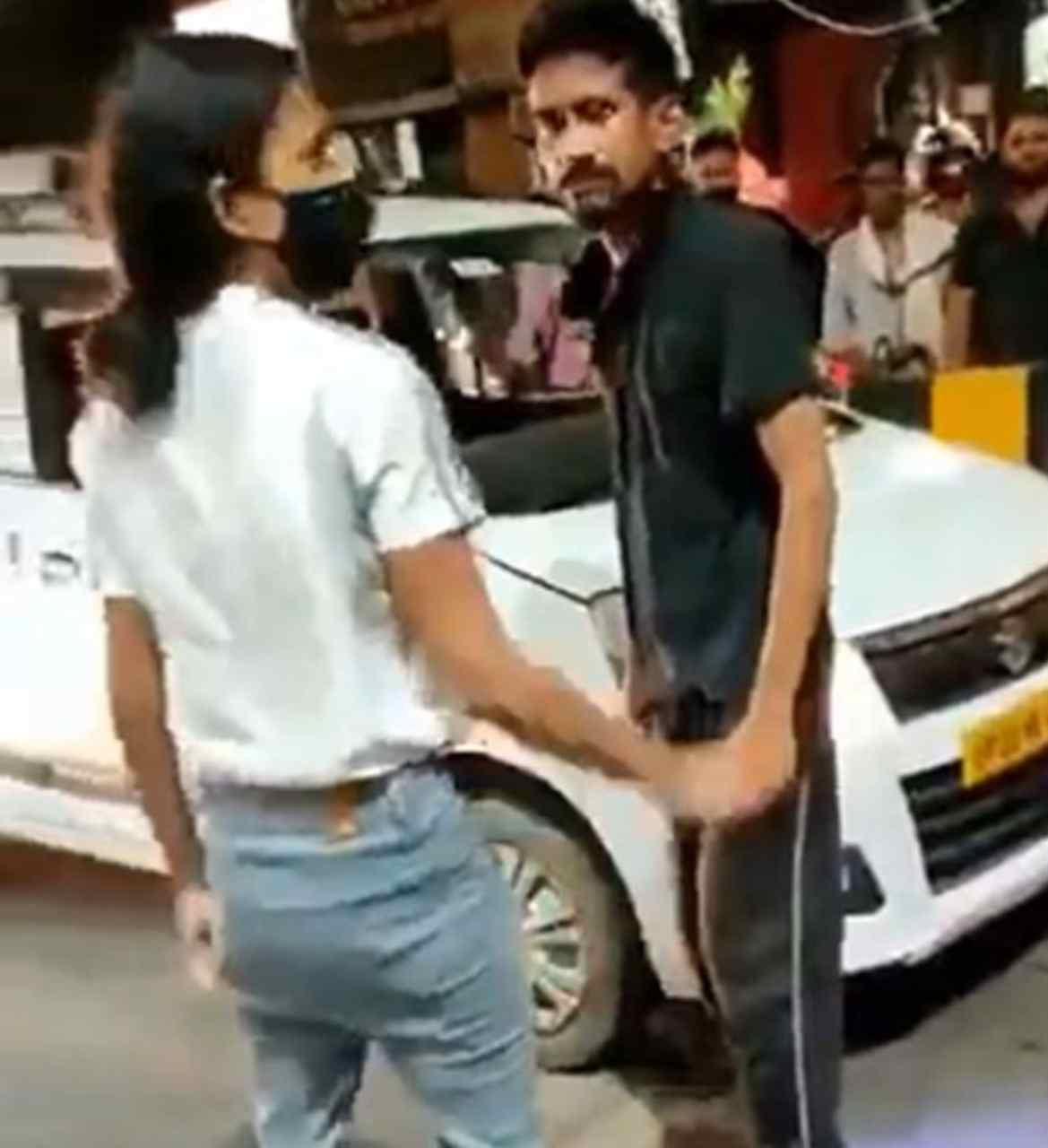 Identified as Priyadarshini, the girl is a resident of Kesari Kheda in Krishna Nagar, Lucknow. When the girl slapped the cabbie on a busy street in Awadh Nagar, the driver was driving at a high speed and she narrowly avoided being run over. Meanwhile, the charges against her are committing or attempting to commit robbery, causing injury and loss.
As shown in the viral video, the woman appears to be crossing the street and stopping in front of the car. After that, she opens the driver's door, drags him out, starts slapping and hitting him, and pulls him by his collar.
During the incident, the driver was heard requesting the bystanders to summon the police. However, she continues to assault the driver, throwing his phone on the ground. An onlooker who tries to intervene gets slapped by the woman as well.
In between, the video also shows a traffic policeman intervening and separating the woman from the cab driver and escorting them to the side of the road. But after a short while, the woman again cornered the man and began to hit him.
Here is the viral video
According to the cab driver, Sadat Ali Siddiqui, the police took him and the woman to the police station after the incident. The police, however, filed a case against him based on her complaint. "Police did not even take my complaint and kept me inside lockup for 24 hours," he said.
Subsequently, the video generated outrage on Twitter. The hashtag 'Arrest Lucknow Girl' became a top trend on Twitter in India.
#ArrestLucknowGirl
A few people also asked that the girl be shown no leniency because of her gender.
In a similar incident, police arrested a woman for torturing and beating her mother-in-law in the absence of her husband in Karachi. In a viral video, an angry wife was previously seen thrashing her husband with slaps after she caught him red-handed with another woman.
What do you think of this story? Let us know in the comments section below.