Edhi, for Pakistan, was not just a person who led a larger than life operation for the service of humanity. He was beyond that; he is a symbolic ideology that continues to inspire the world today and for all times to come. Our national hero may have passed away but the sole purpose and the ideology he lived for remains alive today, while we, as Pakistanis, have a responsibility to keep it ignited for generations to come.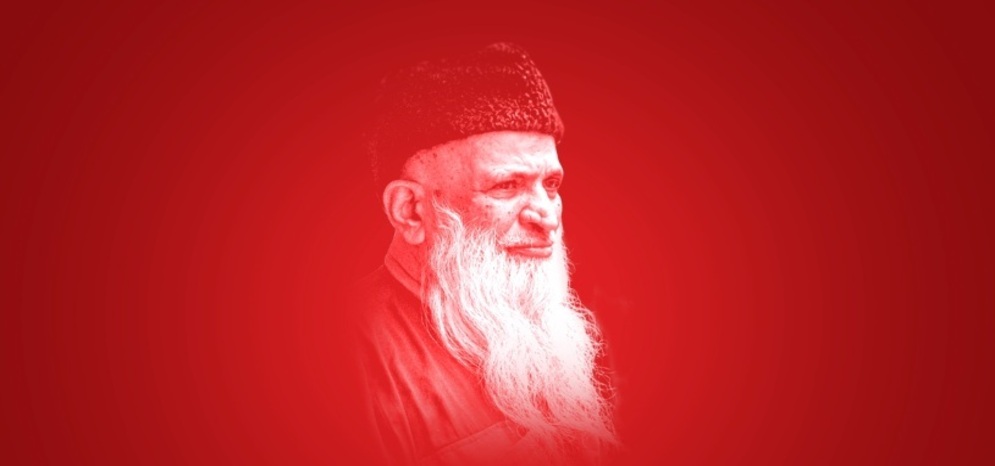 We learned through Faisal Edhi that funds for the organization to run effectively have drastically dropped since Mr. Edhi passed away. Indeed, it's an alarming prospect and a call for all Pakistanis to join their efforts in helping out an organization that is dedicated to helping us. Surely, it followed an effective call to action as nobody could even dare to see the efforts and dedication of late Abdul Sattar Edhi derail.
Edhi gave away his life for us and now it's time for us to keep his legacy alive
Pakistanis were swift on the call. Many of us took part in making a contribution. We wanted to make a larger impact and for just that, we joined an ongoing movement led by Coke to donate. This smart campaign is an inspiring initiative that led Pakistanis to involve their friends and family and hence make a big difference. People actively became a part of it, donated and also in support, changed their Facebook profile pictures, adopting the #ForEdhi filter. And if you haven't done yet, simply follow this link.
Filling a bottle of Coke with as much money we could, nominating our friends and families and donating the #BottleOfChange to Edhi Centres or via 75,000+ EasyPaisa destinations across Pakistan without a charge or online. Coke doubles all our donations and it has been really effective in making the desired impact, reaching the objective every Pakistan aims for. As Coke went the extra mile, renowned Pakistani celebrities joined the campaign, made their contribution and set a brilliant example for everyone.
Here are all the Pakistani celebrities who joined the movement and went live #ForEdhi
This Ramadan, Pakistanis came to follow the amazing trend led by Coke and, one-by-one, the entire movement surged all across social media. People learned, got inspired and have been actively participating in the cause #ForEdhi.
Hey everyone, I'm #MahiraKhan and I will be donating to the Edhi Foundation this Ramadan. I am nominating my friends Adnan Malik and Feeha Jamshed to come forward and join the cause. Coca-Cola Edhi#ForEdhi #YehRamazanEdhiKeNaam #CocaCola

Gepostet von Mahira Khan am Freitag, 2. Juni 2017
SANA BUCHA
Sana Bucha went live #ForEdhi! Go live to show your support to the Edhi Foundation and donate through the #BottleOfChange!

Gepostet von Coca-Cola am Dienstag, 13. Juni 2017
MEHREEN RAHEEL
MOMINA MUSTEHSAN
OSMAN KHALID BUTT
Hello everyone.. let us all pledge to donate to the Edhi Foundation and help it thrive. Let Edhi saab's spirit live on. Please visit edhi.org to find out how you can contribute.#ForEdhi #EdhiLivesOn #EdhiFoundation(Thank you for nominating me, Maya.)

Posted by Osman Khalid Butt on Tuesday, June 13, 2017
SIDRA IQBAL
Special message. My First ever FB LIVE. #ForEdhi #EdhiLivesOn #Ramzan #SidraIqbal

Gepostet von Sidra Iqbal am Dienstag, 13. Juni 2017
SARWAT GILANI
#ForEdhi #EdhiLivesOn

Gepostet von Sarwat Gilani am Dienstag, 13. Juni 2017
SANAM SAEED
#foredhi #edhiliveson #edhifoundation thank you @jamshadys for nominating me. I nominate @sarwatg and @fahadzmirza

Gepostet von Sanam Saeed am Dienstag, 13. Juni 2017
Kübra Khan
Lets work together For #Edhi so his movement lives on, Because #EdhiLivesOn . I nominate Saife Hasan Imran Abbas Omair…

Gepostet von Kübra Khan am Montag, 12. Juni 2017
FEROZE KHAN
#ForEdhi #EdhiLivesOn

Gepostet von Feroze Khan am Montag, 12. Juni 2017
GOHAR RASHEED
#ForEdhi #EdhiLivesOn #GoharRasheed

Gepostet von MIRZA GOHAR am Montag, 12. Juni 2017
JUNAID KHAN
#ForEdhi #EdhiLivesOn

Gepostet von Junaid Khan am Montag, 12. Juni 2017
Not just that, our media also joined the entire movement. The pursuit for this great cause has been phenomenal and every media outlet has encouraged the community to take part in it. Team Parhlo also made sure #EdhiLivesOn:
#ForEdhi #BottleOfChangeLet's do something to honour Edhi Sahab!

Gepostet von Soha Naveed Chaudhry am Donnerstag, 25. Mai 2017
So, Pakistan, let's continue this great initiative because we must keep the legacy of Edhi alive. Let's make sure this cause reach epic miles of success because it's not about us, it's about Edhi; it's about a man who shed every bit of his sweat for Pakistan and humanity. Let's keep up the good work #ForEdhi.