As we all know that the judicial institutions in our country have always been controversial, it is indeed a sad reality. Since the beginning, we have seen judgments being influenced by political interferences. The infamous Bhutto hanging is a stain that the judiciary is still not able to get rid of.
Recently as well, the higher courts of Pakistan and its judiciary have come under a lot of criticism. From the attack on the Punjab institute of cardiology by the lawyers to the verdict on Pervez Musharaf's high treason case, the judicial system of our country is being compromised through the interference of politics amidst its walls so much so that in the verdict of Rana Sanaullah's Drug possession case, the High Court has accepted this.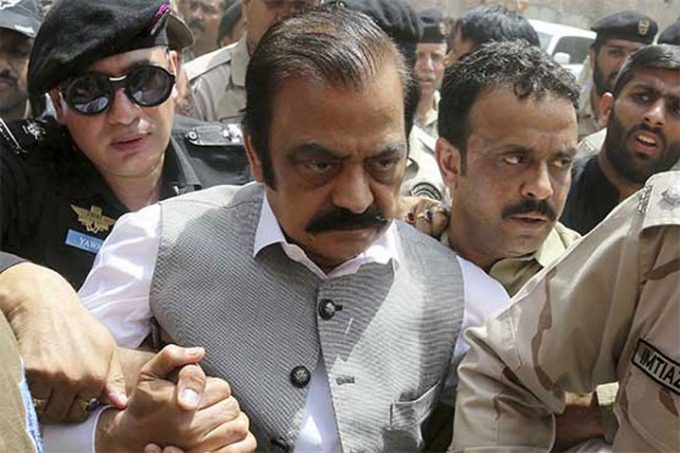 "Political victimization in our country is an open secret
As we all know that recently, the Lahore High court has granted bail to Rana Sanaullah over his drug possession case. The news similar to his arrest was picked up immediately by the media. We all remember the government claims and how they had solid evidence against the PML-N heavyweight.
Considering the stories we have heard about Rana Sanaullah and his affiliations with questionable groups, we all thought that this was an open and shut case. The grant of his bail, however, did come as a surprise to many. What was even more surprising was the verdict upon the High court's judgment.
One point, in particular, caught our attention
In point no.9 of the judgment, the high court recognizes one of its most fatal flaws. Political victimization is indeed a reality.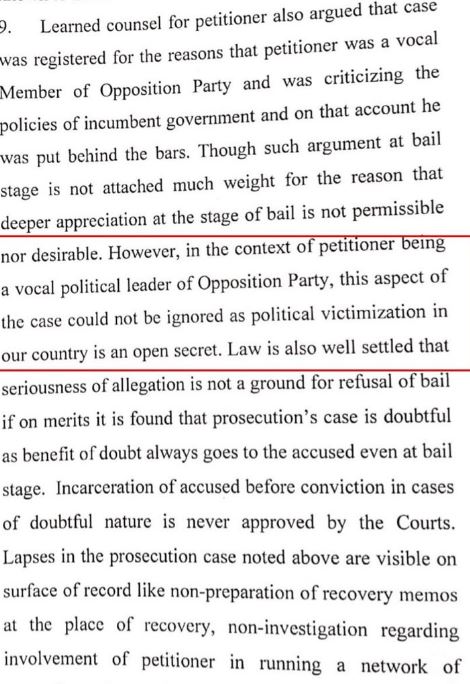 The comments passed on the judgment show a clear sign of sympathy for Rana Sanaullah. Although the high court has only granted bail and he is not yet relieved of the allegations. The high court certainly has recognized the reality of "Political Victimization". This suggests that just like everything else, politics has managed to compromise one of our most sacred institutions. Thus, giving the benefit of doubt to the accused.
It is not necessary that the judicial system itself has been compromised. However, there is no denying the fact that people are slowly losing their trust in the system as a whole. Individuals accuse other individuals for the sake of political gains. This, unfortunately, has become a common practice over the years. Which, in turn, has made it very difficult to differentiate between the victim and the guilty.