There's two types of people in the world; those who wanna stay in their country and those who wanna move abroad for better opportunities or a more secure life. Regardless of the reason, when people are asked where they wanna move, the answer is usually "the west", and when thinking about the west, only two countries come to mind: Canada and the USA.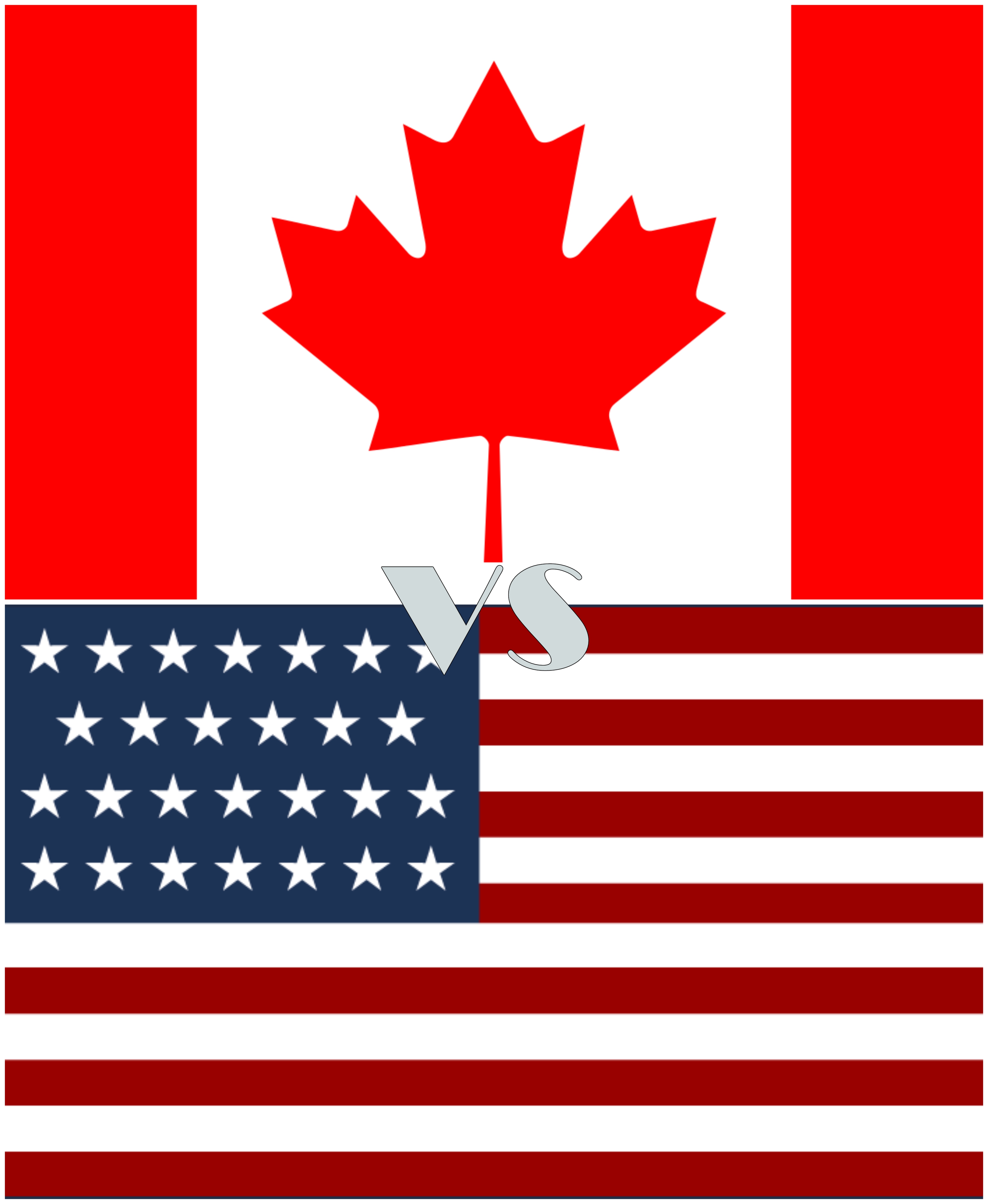 Why These Two Countries?
USA and Canada are both lands of opportunity. The market is open and there is plenty of room to make it big time if you know how to. Not only that, they offer both education and jobs in fields that are unheard of here in Pakistan. They both are also relatively more secure than our country. So whether you're looking to study a degree that isn't offered here or you're looking for a secure future for your family, these two countries are a couple of your best options.
However, the question remains: which is better? If you're gonna pack everything up and leave this life behind for another, you need to be damn sure that you're moving to the country that is better for you. This article will help you decide that.
So let's break it down and see what are the pros and cons of both countries.
Culture and racism
Canada is a country that is so racially diverse that people actually refer to it as the nation of immigrants. This bodes well for you because such a country will be more open and welcoming to individuals that weren't born there. This can be a huge issue in other countries such as Great Britain, where nationals are trying to get any sort of immigrants deported and prevent them from coming in as well.
Fortunately, the recently elected Prime Minister, Justin Trudeau, is the head of the liberal party. The entire world has taken a huge liking to him because of his open nature. He personally welcomed refugees from Syria and other war-torn countries from the middle east and had iftar with the Muslim community in Canada.
Compare this to Donald Trump, who wants to build a wall around Mexico and put a tag on Muslims so they can be identified when seen.
Business and Economy
Apart from that, Canada has the world's best reputation internationally as a place to do business and live for the fourth consecutive year, according to the latest annual survey of more than 27,000 people around the world by the Reputation Institute, an international corporate advisory firm.
Healthcare
And if that isn't a selling point, the healthcare in Canada is a lot more efficient than that in the US. Once you attain health insurance, there are minimal waiting times and very effective treatment. This is in opposition to the situation in the USA, where medical science is very advanced but at the same time is rather inefficient. People have to wait for weeks or even months for their insurance to come through, the result of which is that the US underperforms in this category when compared to other countries.
Opportunities and Education
In the US, Because of different areas of knowledge being explored and pursued, your chances are limitless. If you make the right moves and put in a few years worth of hard work, your success will know no bounds. People who have nothing to their name except for the clothes on their back can become millionaires.
If not all, then most of you must have heard of the Ivy League. The eight institutions comprising it are Brown University, Columbia University, Cornell University, Dartmouth College, Harvard University, the University of Pennsylvania, Princeton University, and Yale University. These are supposedly the best universities in not just in the US but the entire world. Apart from these, there are several other academic institutions that even doing an online course from almost guarantees you a well-paid job with ample room to grow.
Living Expenses
However, the part where living in the US really outdoes living in Canada is in expenses. Be it rent, food, electricity or fuel, it is all cheaper in the US. There is literally no point in moving abroad if you won't be able to afford it. After moving to the US, most people end up getting menial jobs while finding their footing. Low living expenses really help them get along until they settle in and get proper jobs. And even then, since everything costs less than it would in Canada, they can save up money to send back home to Pakistan.
Verdict
At the end of the day, it's about what kind of person you are and what you want to do in life. If you wanna live a relatively comfortable life with minimal risk but moderately high living expenses, Canada is where you wanna be. However, if you wanna give it your all and are prepared to do anything and everything for your dreams, the US is where you wanna be. Your life will be harder than if you lived in Canada but the reward will be greater.
That and Justin Bieber is from Canada. That in itself should be reason enough for you not to go there.