Living in Pakistan, everyone has a complete idea of the security protocol high profile politicians and officials are granted. While a security threat looms large, sometimes the security measures go a long way being totally ridiculous. Also, the repercussions of some VIP's security protocol has also caused many problems for the local people.
We expect politicians to be exemplary figures in our society. Ideally, they have a vast following, in fact numbering to millions in all provinces of Pakistan. Considering that, a lot of moral obligations fall on their shoulders and they are constantly setting standards of living in the society for their followers. Take the example of Bilawal Bhutto Zardari, this guy has a huge protocol escorting him to his destination. Every time he steps out, a long fleet of SUVs, bullet proof BMWs, Mercedes-Benz and patrol vehicles, halting the nearby traffic, travel at insane speed. Sheer criticism has followed Bilawal Bhutto for that alone. However, today we come across something really different. Bilawal in the most unlikely of situations.
Here is the rare sight of Bilawal Bhutto travelling like a normal passenger in an ATR
DATZ ME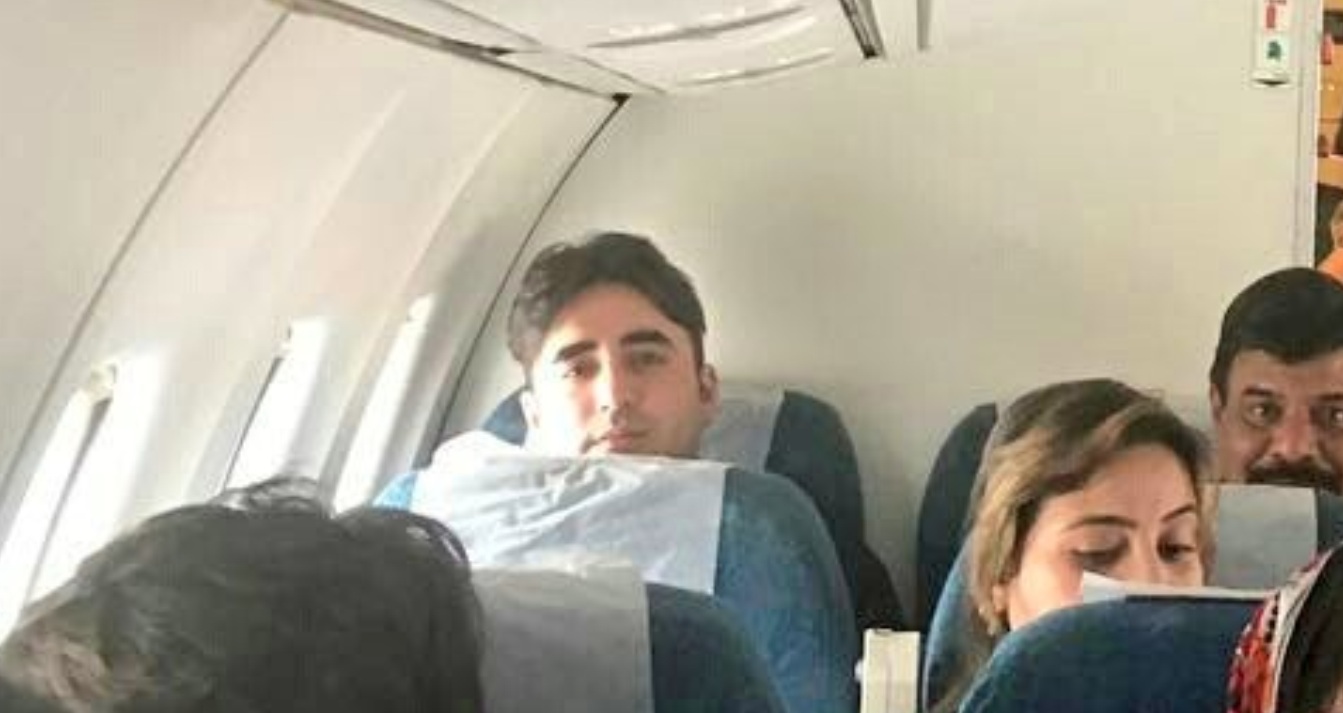 HI GUYZ IMNASIRKHANJAN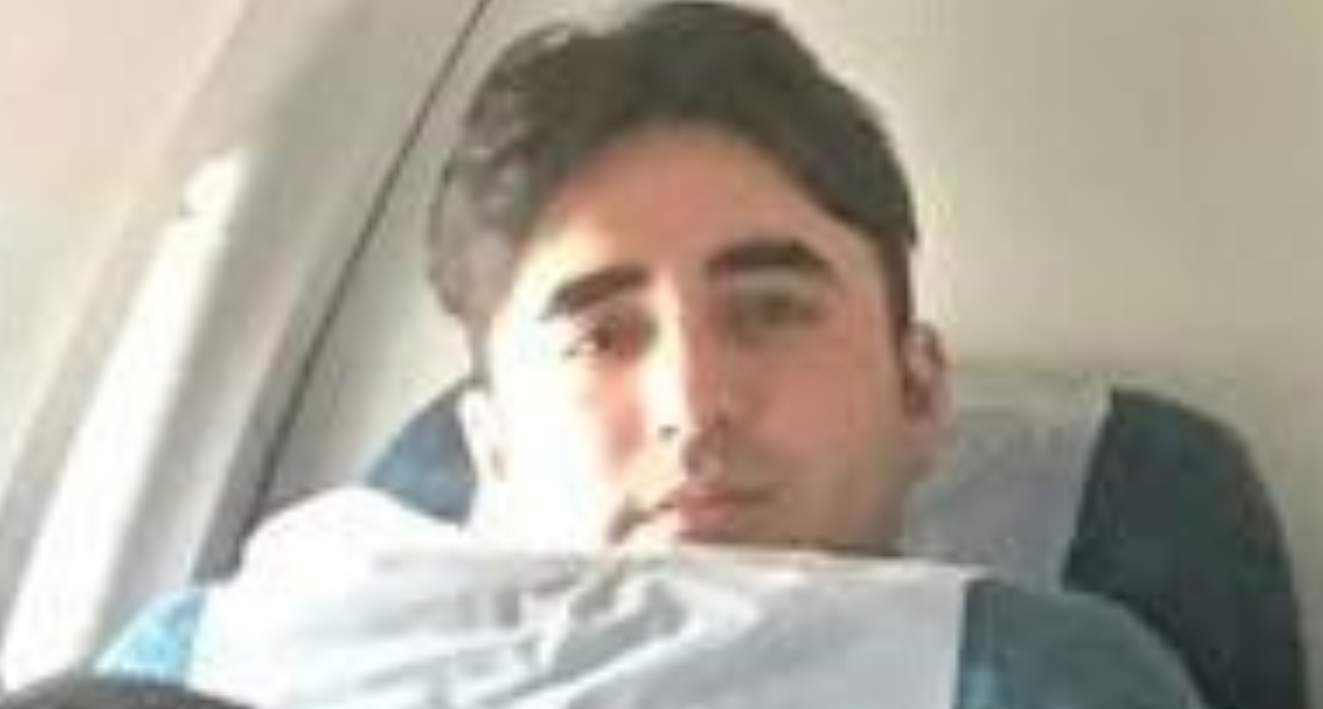 OKAY, TOO MUCH BILAWAL. LOOK AT THIS GUY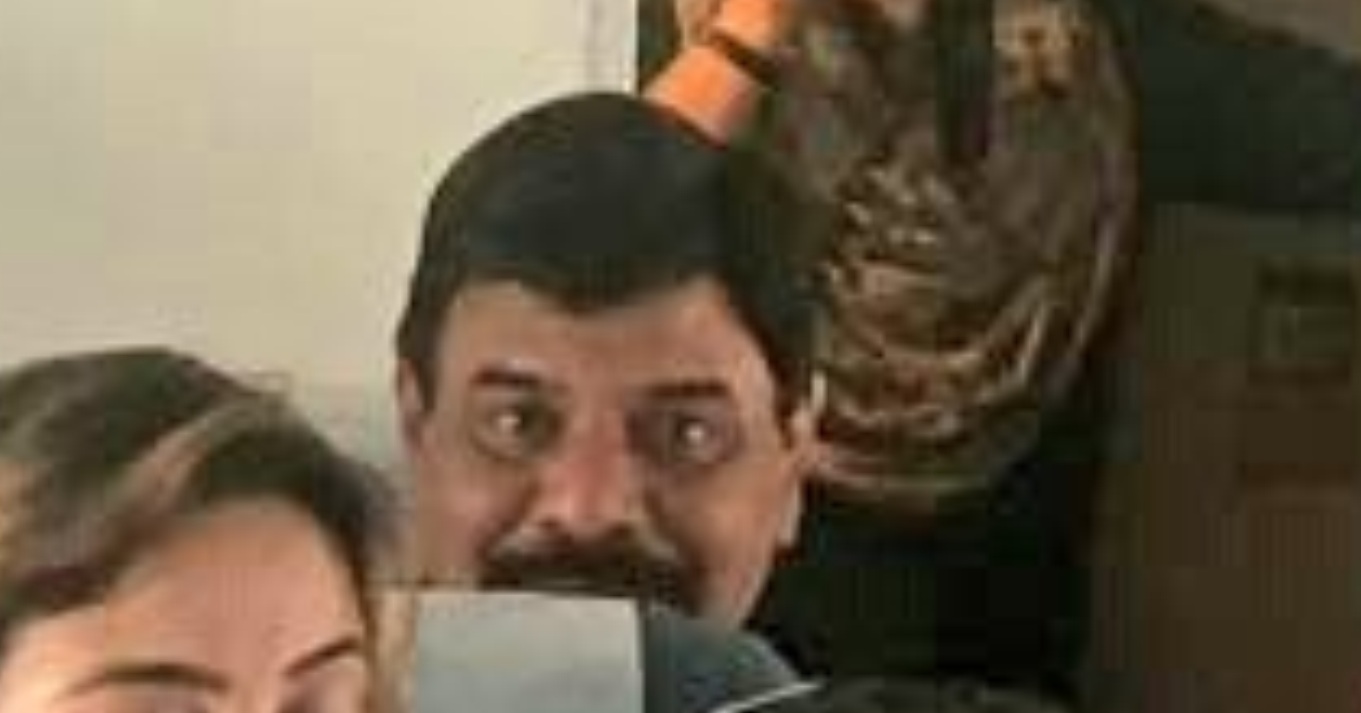 HI, MOM, I MADE IT. I MADE IT NEXT TO BILAWAL BHUTTO!
Guess who's flying the plane? (pun intended)
Wasim Akhtar? No way loooooool
Boss, this must be an ATR, where you enter/exit from the tail door & this is the VIP seat of ATR. Wasim Akhtar also sitting in 2nd last row.

— Usama Qureshi (@UsamaQureshy) August 6, 2017
Kinda clever
ATR has only one exit and it is at the back of the plane. No surprise here; he had come in late and would want to leave early so, thats that

— Obaid Bin Muslim (@Obaid_BM) August 6, 2017
Wah, ustaad
Looking straight at the camera tells u how photo opportunist he really is… ??

— Djunaid? (@WiseGuy__) August 6, 2017
and that's the ATR he travelled in. Beautiful, right?
It was funny. At least Bilawal Bhutto is smart about his safety and exclusively chose the safest seat in the aircraft – not so non-VIP like, now?