The Spanish clothing brand Zara has recently come under fire after a designer spewed anti-Palestinian rhetoric. People are now calling to boycott Zara due to its 'generic' response on an Islamophobic, racist, and discriminatory matter. As Zara attacks the Palestinian model giving ill remarks, people are asking to boycott the brand.
The head designer for Zara's women's department, Vanessa Perilman, allegedly made the controversial remarks in an Instagram message in response to posts by a model who later shared Perilman's comment. "Maybe if your people were educated, they wouldn't blow up hospitals and schools that Israel helped to pay for in Gaza," Perilman allegedly wrote to Qaher Harhash. He is a Palestinian model from occupied east Jerusalem.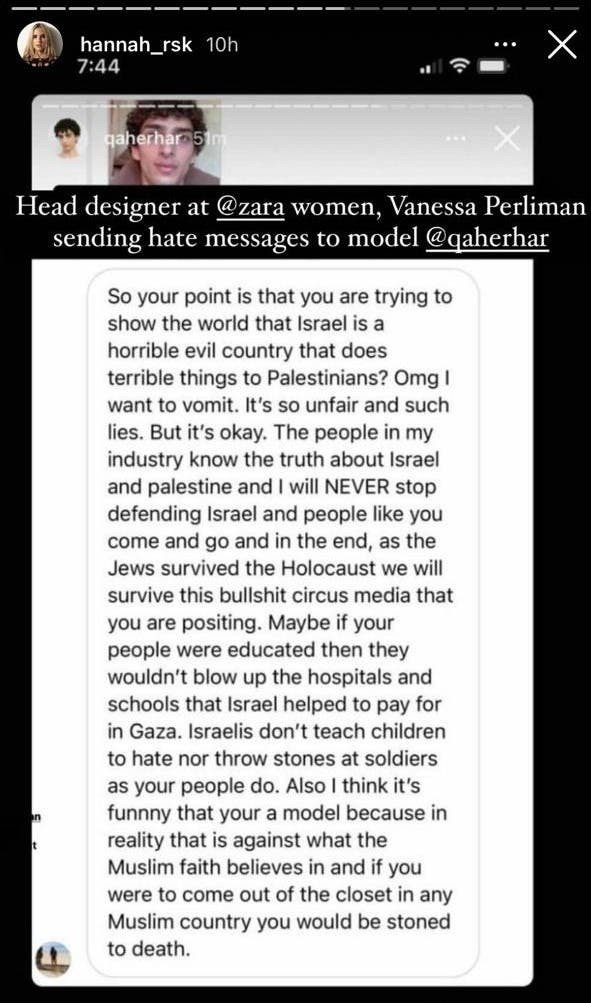 Over 250 Palestinians, including 67 children, were killed by Israeli airstrikes last month during a brutal bombing campaign that targeted the besieged Gaza Strip.
"Israelis don't teach children to hate, nor throw stones at soldiers as your people do," Perilman continued. "The people in my industry know the truth about Israel and Palestine and I will never stop defending Israel. People like you just come and go in the end. Maybe if your people were educated then they won't go and blow-up schools and hospitals that Israel helped to pay for in Gaza."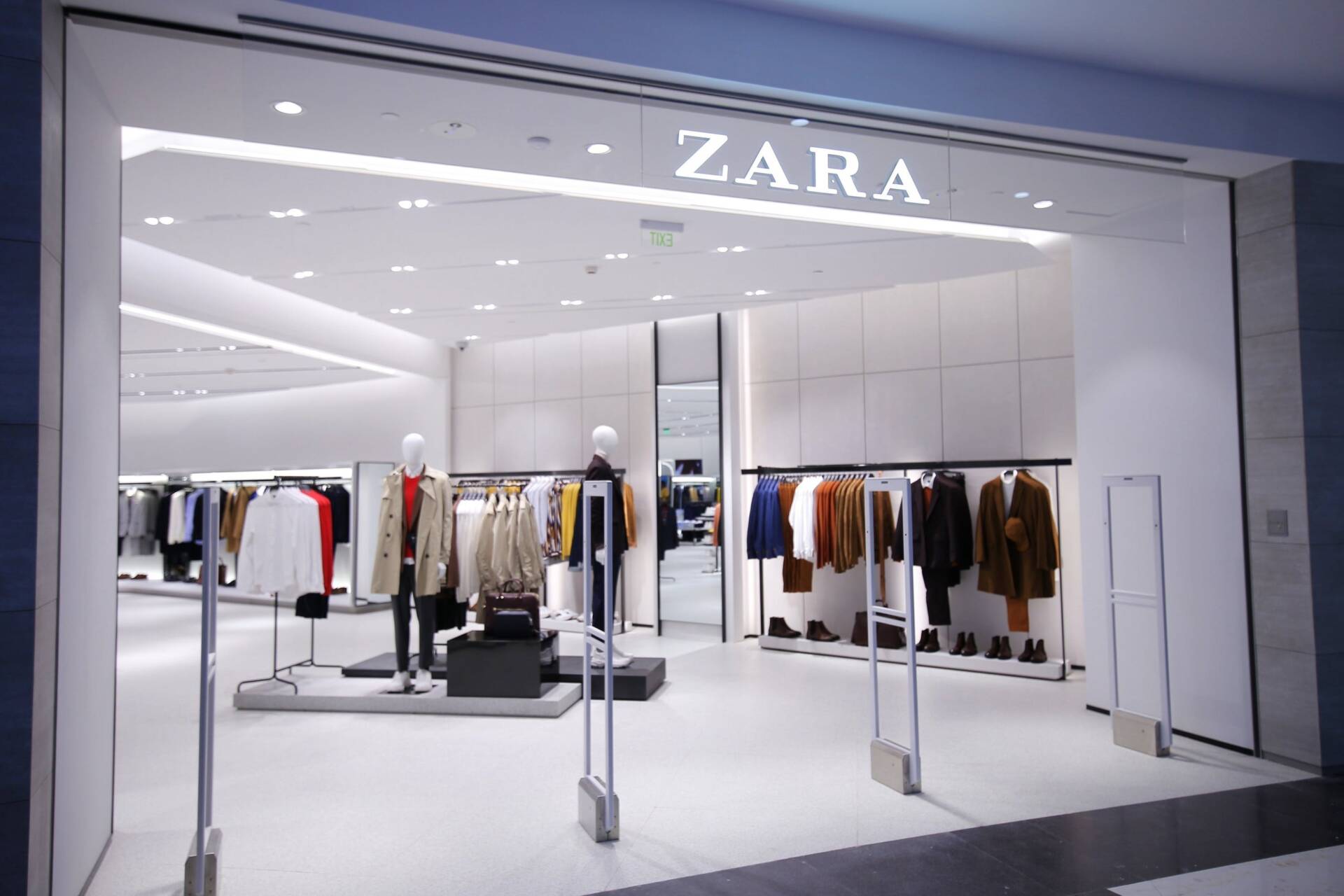 Perilman deleted her social media accounts following a widespread backlash directed at her by pro-Palestinian advocates. "It was obvious she apologized because she felt threatened by people messaging her and calling out her ignorance," Harhash wrote on Instagram. "So far, Vanessa Perilman hasn't been fired."
Take a look at this!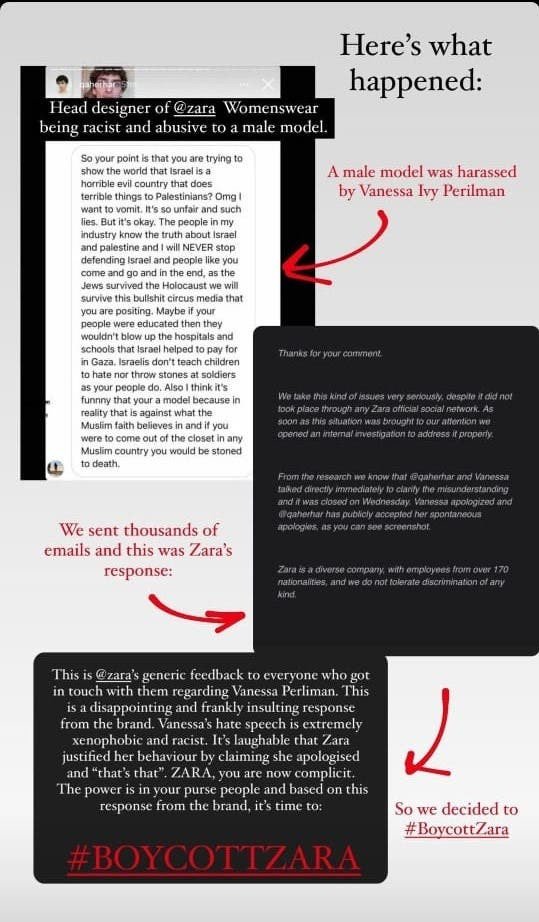 According to the Jerusalem-born supermodel, the Spanish brand had asked him to present an apology written by Perilman. However, he declined. "If Zara wants to make a statement with me, they also need to address Islamophobia," Harhash maintained. In addition to this, he said, "When certain fashion designers said anti-Semitic things, they were fired from their jobs".
Social media users call out the brand for not addressing the issue
The Palestinian model himself has called on followers to boycott the brand, Zara, using the hashtag #BoycottZara after the Islamophobic attacks. Meanwhile, Zara has yet to publicly comment on the controversy. However, social media users have shared screenshots of an emailed statement from the retailer claiming the "misunderstanding was clarified and closed".
The movement has spread throughout the world and many people have responded — including those in Pakistan. The brand needs to assert some responsibility for the actions of its very senior staff member and at least show that it is concerned.
The atrocities against the Palestinians began during Ramadan. While the terrorist state of Israel martyred innocent Palestinians, including children, during air raids on the Gaza Strip, the world saw how Israelis celebrated and rejoiced the attacks.
What do you think of this story? Let us know in the comments section below.