Big news coming from Saudi Arabia! Three packages have been approved for this year's pilgrimage. A government ministry confirms that people could register online for hajj including women without a mahram (male guardian).
Apart from the news of women who can register hajj without a mahram, registration for this year's Hajj is opened now and will continue until June 23. There is no priority for early applicants. Costs for the three approved packages are SR16,560.50 ($4,426), SR14,381.95, and SR12,113.95. Each package will get VAT later.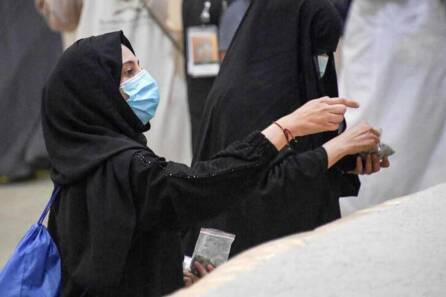 According to the Ministry of Hajj and Umrah's website, people will reach the holy sites via busses. There will be a maximum of 20 pilgrims per vehicle.
They will get three daily meals in Mina and two meals (breakfast and lunch) in Arafat. They will get dinner in Muzdalifah. Other food and beverage services will be available. But pilgrims cannot bring food with them from outside Makkah.
Applications will go through five stages!
Applications will go through five stages. These include a prospective pilgrim reviewing and acknowledging health information and providing personal details based on their official papers. After that, the system will verify the applicant's eligibility for hajj based on the data provided by the National Information Center.
Once an application is accepted, the applicant will be given a registration number for further inquiries. After ensuring an applicant's COVID-19 status, a text message with the payment details will be sent out. Details include fully immune, immune by the first dose, or immune after recovery.
A final hajj permit is important
The ministry said registering for hajj will not guarantee a final hajj permit.
"A hajj permit will only be issued after an application meets the mandatory health conditions and rules. The ministry has the right to reject a request at any time…"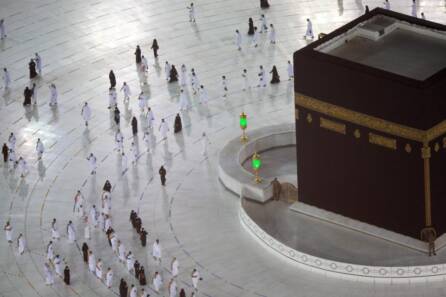 Applicants must acknowledge that they have not performed hajj in the last five years; they are not suffering from any chronic disease, and are not COVID-19 positive. People must not be on dialysis treatment in the past six months.
Last week, Saudi Arabia permitted 60,000 pilgrims to perform this year's hajj, which begins mid-July. Meanwhile, those wishing to perform hajj must be free of any chronic diseases. Moreover, their age must be of between 18 and 65.
In last year's hajj, as few as 1,000 people already residing in Saudi Arabia took part in the hajj. Two-thirds included foreign residents from among the 160 different nationalities. One-third included Saudi security personnel and medical staff.
Story Courtesy: Arab News
What do you think of this story? Let us know in the comments section below.