The terrorist state of Israel has martyred at least 24 innocent Palestinians, including children, during air raids on the besieged Gaza Strip. While the Israelis celebrate and rejoice, the attacks and deaths. The atrocity is happening during the holy month of Ramadan while the world leaders, including the Muslim leaders, are just watching silently.
Israeli forces continued to bombard the territory well into Tuesday morning. It targeted sites in Khan Younis, the Al-Bureij refugee camp, and al-Zaitoun neighborhood.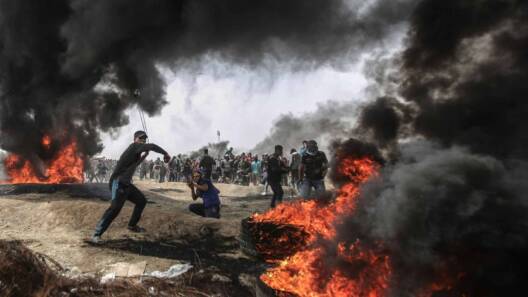 Shortly after the sirens sounded, explosions could be heard in Jerusalem. Gaza's Hamas rulers had threatened to strike after hundreds of Palestinians were injured as Israeli police attacked them in Jerusalem on Monday.
The Gaza health ministry said the death toll from the Israeli attacks has risen to 24 people, including nine children. At least 106 others ended up wounded. Seven members of one family, including three children, were killed in northern Gaza after an explosion whose origins were unknown.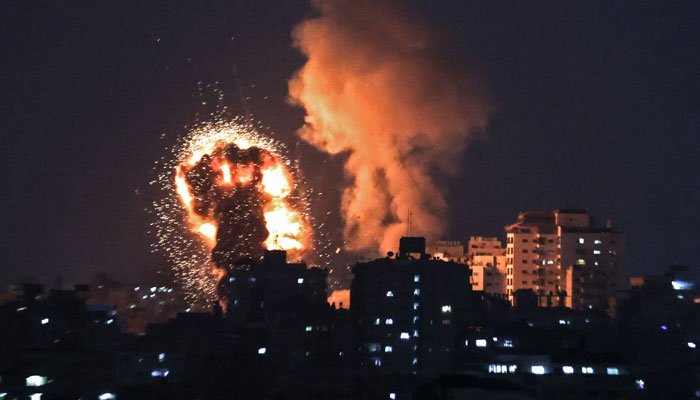 The early evening attack on Jerusalem drastically escalated the already heightened tensions throughout the region. Following weeks of confrontations between Israeli police and Palestinians that have threatened to become a wider conflict.
Meanwhile, Israelis dance, sing, cheer, and celebrate all while Israel brutalizes thousands of Palestinians. While settlers attempt to steal Palestinian homes in Sheikh Jarrah, and while Israel bombs Gaza, killing children.
WATCH heartless Israelis celebrating the bombing
Israeli Prime Minister Benjamin Netanyahu warned of an open-ended operation against Hamas. In a speech, Netanyahu accused the group of crossing a "red line" and promised a tough response. What a faker?
Abu Obeida, the spokesman for Hamas, said the attack on Jerusalem acted as a response to what he called Israeli "crimes and aggression" in the city. In addition to this, he threatened more attacks. If Israeli forces re-enter the Al Aqsa Mosque compound or carry out forced expulsions of Palestinian families from an East Jerusalem neighborhood.
The violence since Friday earned Jerusalem's worst since 2017. The latest violence follows days of clashes between Palestinians and Israeli police. In the nearby Sheikh Jarrah district of East Jerusalem, the possible eviction of Palestinian families from their homes by Jewish settlers a focal point for Palestinian anger.
On Saturday, more than 250 people were wounded after Israeli forces entered Al Aqsa during Laylat ul-Qadr, one of the holiest nights in Islam. Instead of raising their voices for Palestine, Muslim countries, including UAE, Bahrain, Oman, and Morocco, have signed peace agreements with Israel recognizing the terrorist state. Meanwhile, Pakistan has clarified that it will 'never' accept Israel until Palestine is FREE! InshALLAH, one day, we will see that happening.
Story Courtesy: Al Jazeera
What do you think of this story? Let us know in the comments section below.