A woman has chopped off the genitals of her ex-boyfriend in the Harbanspura area of Lahore after he constantly blackmailed her for months.
Reportedly, the sufferer is a 37-year-old resident of Vehari. Moreover, the victim had migrated to Lahore six months ago for work. The boy said that he had a relationship with the lady, who also is a resident of the same area, for the last eighteen years.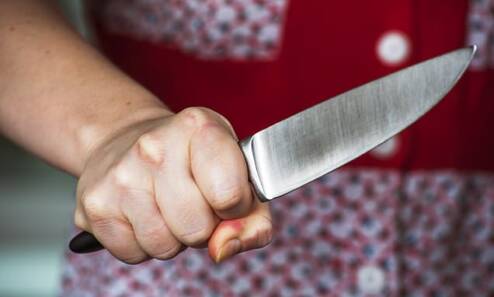 The boy said that a few days ago, the woman invited him to her house where she struck him with a sharp-edged weapon and attempted to chop off his genitals as he was constantly blackmailing her. The report added that she later locked the man in a room.
Furthermore, the boy claimed that he yelled out for assistance and the neighbors drove him to the hospital.
Besides, the police filed a case, registered statements of witnesses, and gathered forensic data from the crime scene.
However, reports claim the boy was blackmailing the lady. Consequently, she took this step.
It is not the first time of such an incident. Earlier, a Faislabad woman chopped off the genitals of a 28-year-old man. Reportedly, the man was trying to rape the 25-year old lady.
Unfortunately, rapes cases are soaring in the country. However, the government of Pakistan toiling to curb the growing menace is appreciable.
Courtesy: Express Tribune
What do you think of the story? Please, let us know in the comments section below!