In a mission to travel around the world on her motorbike, YouTuber Rosie Gabrielle from Canada is currently in Hunza. Locals approached her with their concerns, hoping that she would use her platform to help them. In a post titled Keep the North Pure, she shared their words. However, Ushna Shah does not seem happy with Rosie Gabrielle voicing their concerns over Hunza.
Her post has screenshots of her conversation with aggrieved locals, as well as images of the pollution caused by festival-goers. The majority of the locals say they appreciate people coming to see their land, but they don't appreciate them bringing rubbish and pollution from the city.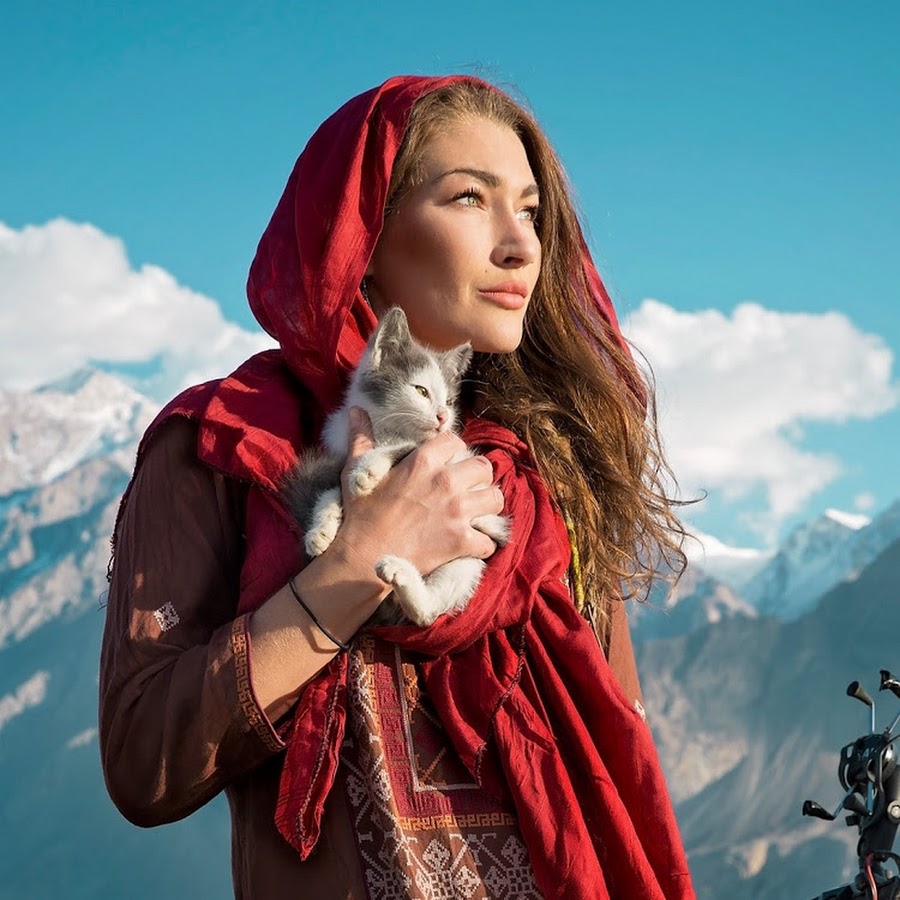 Several of them complained of how recent tourists spread "vulgarity" and drug culture. Arts and entertainment are perceived as veiling these problematic things, and they argue there are better ways of doing this. Their values are under threat, they believe.
The caption to Gabrielle's post also contained some of her own thoughts. A lack of international travel has forced people to the northeast, but they are bringing drugs, vulgarity, and trash with them, she stated. In addition, she shared her own experience of traveling in Northern Pakistan.
The Canadian YouTuber said she understood the need for people to travel and relax after a tough year. However, she rightfully pointed out their entitlement in destroying the places they visit. Gabrielle shared a sentiment shared by the locals, who maintained that the locals love welcoming tourists, but their practices are upsetting.
'You will destroy your country'
Ushna Shah criticizes the vlogger's reservations
Rosie Gabrielle's reservations over Hunza were met with criticism by Pakistani starlet Ushna Shah. The Mere Khwabon Ka Diya star took to Instagram and shared the vlogger's aforementioned post about Hunza's current state. 
"You know what we don't appreciate? Judgmental, condescending, "white saviour" wanna-be's. We don't need you to 'fix us'," the Thoda Sa Aasman star penned. "Government of Pakistan needs to stop handing out YouTube visas."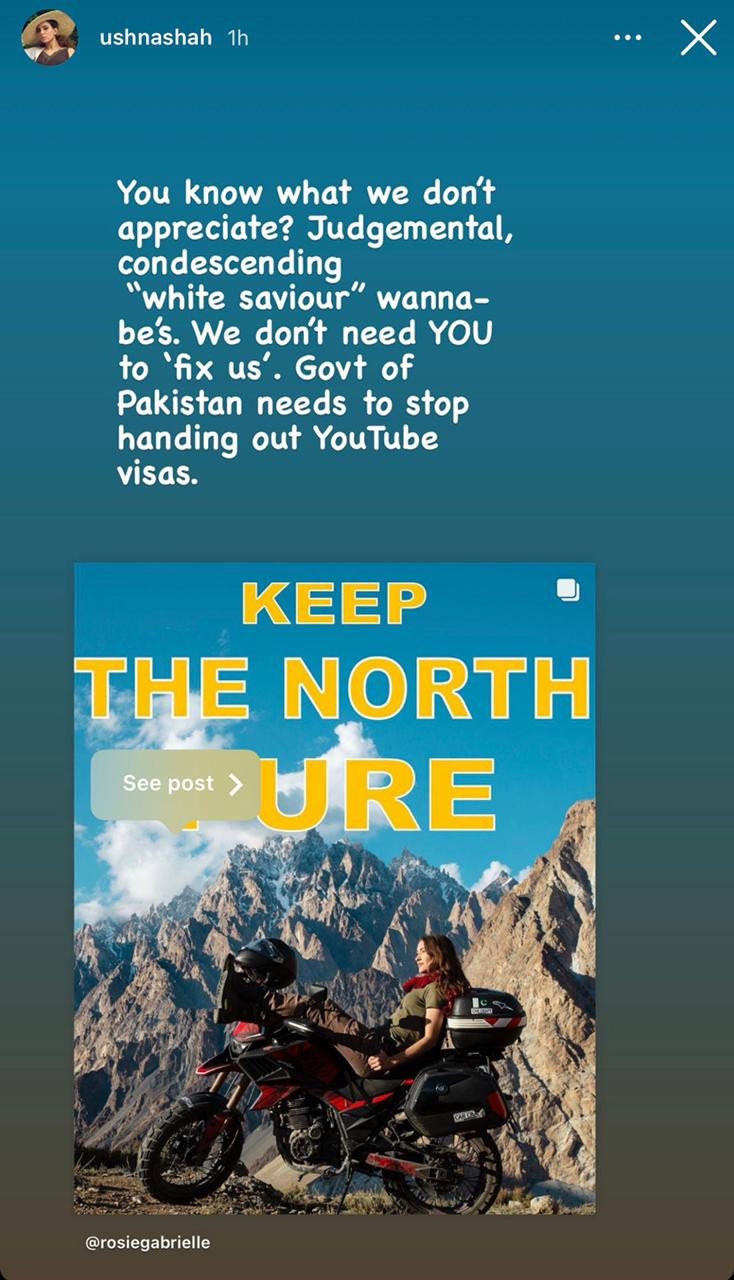 It must be noted that the vlogger had said nothing wrong. In the northern areas, tourists tend to leave behind pollution and trash when they come from increasingly polluted cities As tourists, we must respect the feelings and cultures of the residents of the places we visit.
Previously, when UK High Commissioner, Christian Turner shared a picture of two bags of garbage he collected on Margalla Hills and pointed out the old littering habit of our people, Pakistanis felt a slap on the face.
What do you think of this story? Let us know in the comments section below.