Ever since Balochistan became a part of Pakistan and the province that makes up 44% of Pakistan's total area still remains a mystery to the whole tourist around the world. The mineral-rich ingenious and gifted lands of Balochistan have a side that trumps its resourcefulness; that side is astonishing and mind-boggling beauty, catering to travelers to the top attractions of Balochistan.
Since many Pakistanis have traveled to Balochistan or know much about the province, the tourist attractions usually go unnoticed and unseen. However, the locals of the province, make sure they benefit from the picturesque landscapes and mountains of the gold-laden province.
10 Tourist Attractions In Balochistan
1. Pir Ghayb (The Invisible Saint) Waterfalls – Bolan, Balochistan
Pir Ghaib Falls, Bolan – This is an awe-inspiring view of Pir Ghaib, Balochistan. Locals here believe in the myth of the Invisible Saint (Pir Ghaib), who was saved by the Almighty after a wicked King's men attacked him. The Saint struck a stick in the mountain from which the water still pours out to date, believe it or not.
2. Moola Chotok – Khuzdar, Balochistan
This tourism-deprived sight is known as Moola Chotok in Khuzdar, Balochistan. Amidst the stronghold of nationalists in the Jhalawan belt, Chotok seemed like a lost cause at first. Ever since the military operations in Khuzdar division, Chotok has been swiped clean of all dangers and is now open to locals and tourists to go and witness the unfathomable beauty.
3. Quaid-e-Azam Residency – Ziarat, Balochistan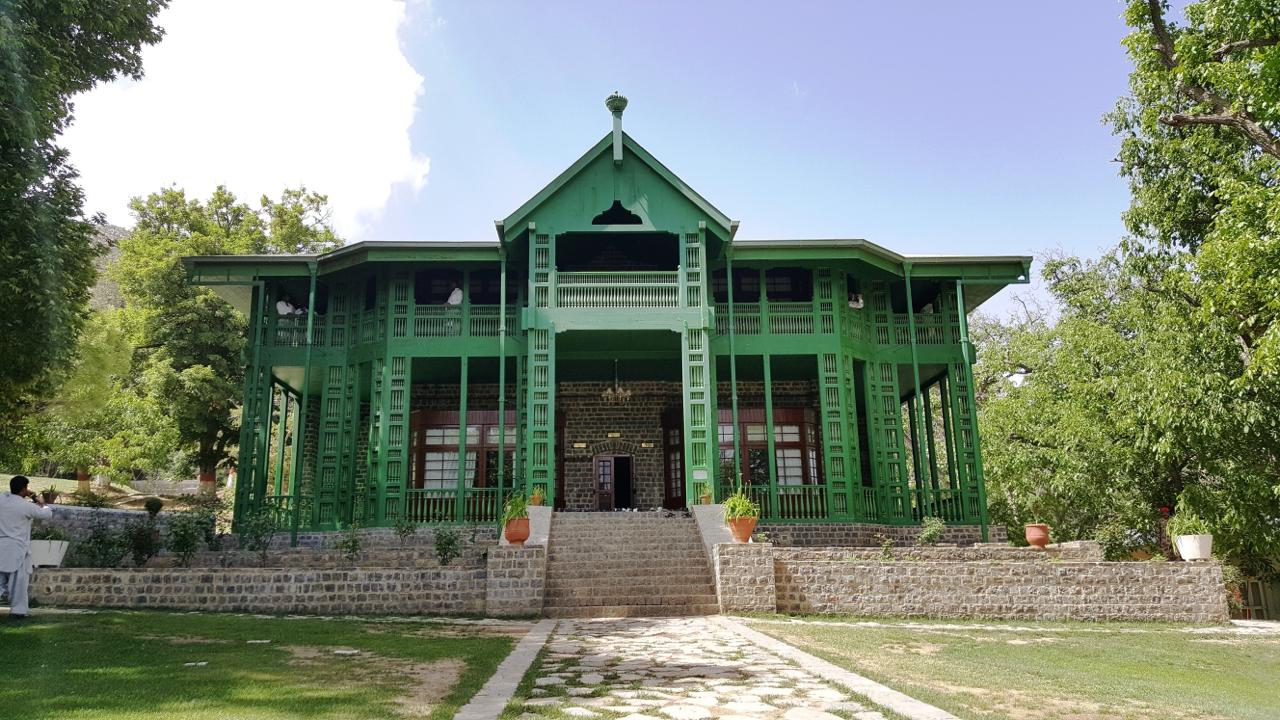 Father of the nation, Quaid-e-Azam Mohammad Ali Jinnah spent his days of affliction in this wooden cottage in Ziarat, Balochistan. Definitely one of the top tourist attractions of Pakistan. The place holds historical importance and is the perfect place to chill when you're in Ziarat.
4. Hannah Jheel (Hannah Lake and Urrak) – Quetta, Balochistan
This is how Hannah Lake looks in winter, frozen, frosted, and astounding. This is where people from all over Pakistan go first when they visit Quetta. Only about 18km away from the city, Hannah Lake serves as the perfect escape for the locals.
5. Waadi-e-Bolan – Bolan, Balochistan
Waadi-e-Bolan is a long stretch of a mountain gorge with blue waters running in between. The place has historical and picturesque importance. It was where the first railway system of Pakistan was established by the British, also the valley that cradles Pir Ghaib and Bibi Naani's shrine.
6. Hingol National Park – Hingol, Balochistan
Exotic-looking mountains, rare and exotic animals including the Markhor and several others of the deer family, surrounded by shallow blue waters. What more could one ask for in a tourist attraction of Balochistan?
7. Kund Malir Beach – Kund Malir, Balochistan
Kund Malir Beach is one of the most exotic beaches and definitely one of the top tourist attractions in Pakistan. In the last couple of years, a lot of people who started traveling to Kund Malir, and companies from Karachi have milked as much money as they could out of it. Still, whatever makes Balochistan a little more unseen helps.
8. Pir Chattal Noorani Gandhawa – Jhal Magsi, Balochistan
An oasis in the middle of nowhere. An astonishing natural habitat amid desert plains with a mythical story to follow. The awe-inspiring oasis caters to thousands of rare fish in the water. Legend has it, that if you catch or eat one of Pir Chattal's fishes, you're bound to either die of poisoning or the fish comes out of your mouth alive in one piece. This myth is a huge tourist attraction in Balochistan.
9. Astola Island – Gwadar-Pasni, Balochistan
Astola Island, also known as Jezira Haft Talar Satadip or 'Island of the Seven Hills', is a small uninhabited Pakistani island in the Arabian Sea. Also the largest island in Pakistan, it is the epitome of Balochistan's undermined beauty. A great tourist attraction indeed.
10. Jhal Magsi Desert Rally – Jhal Magsi, Balochistan
Famous for its desert safari and the yearly desert rally, caters to huge crowds and sponsors every year. Rally enthusiasts from all over Pakistan round up in one place to stay till the rally ends. The desert-like plains of Jhal Magsi offer the best route in Pakistan for people who like to off-road. Definitely one of Pakistan Balochistan top attractions for tourists.
See More: Top 10 Tourist Attractions Of Azad Kashmir – Pakistan
What do you think of the story? Tell us in the comments section below.