According to the latest poll data released from Gallup, the top 10 countries on its Positive Experience Index were from Latin America.
The following scores were compiled from five questions Gallup asked adults in 143 countries.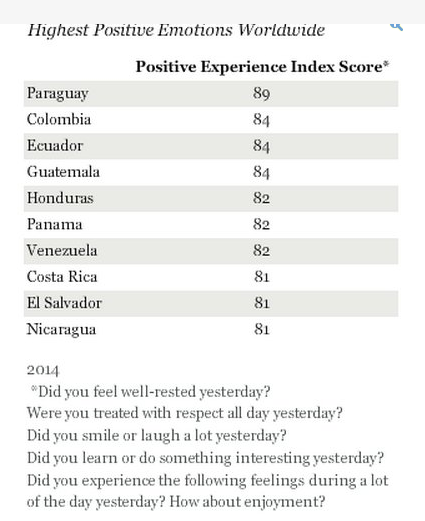 Overall, 70% of respondents said they experienced enjoyment, smiled, or laughed, felt well rested, and said they were treated with respect. The index score for the world in 2014 was 71, and Gallup reported that the composite had "remained remarkably consistent through the years."
The least happy people were from war-torn countries such as Afghanistan and Sudan.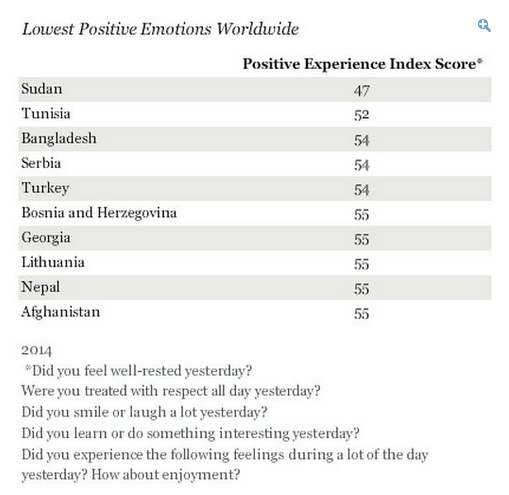 [Source: GALLUP]
However, Gallup notes that the country with the lowest score last year, Syria, is absent this year because the report was issued before data from the country was finalized.
The results are based on 2014 phone and in-person interviews with 1,000 adults classified as age 15 and older.
Source: International Business Times