Pakistanis rejoice! 
The United Nations World Happiness Index recently ranked Pakistan 92nd, much higher on the list than India at 118 and Bangladesh at 110.
 source: google
The report was released in advance of UN World Happiness Day on March 20. For the first time it gave a special role to the measurement and consequences of inequality in the distribution of well-being among countries and regions.
The report aims to "survey the scientific underpinnings of measuring and understanding subjective well-being", and in its 4th edition, ranked 157 countries by happiness levels using factors such as healthy years of life expectancy and GDP – gross domestic product per capita.
source: pakistanigifworld
It also rated "having someone to count on in times of trouble" and freedom from corruption in government and business.
source: google
The report reflects upon a "new worldwide demand for more attention to happiness as a criteria for government policy", saying it is a better indicate of human welfare.

 source: pakistanigifworld
As if people really needed to research on it!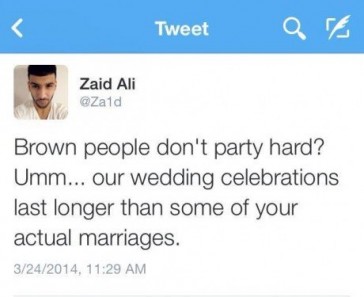 We Pakistanis know all you need to be happy is a good cup of chai and some garam samosay and to be bloody awesome!