As Eid approaches, the mere focus is always on the preps, be it food, clothes from your favorite brand, traveling and what not. Talking about clothes, it is something that is discussed more amongst the women and there is no compromising on the Eid dress because it has to be perfect! Duh, it's Eid! The famous brand, Generation, which is loved by a majority, always has something amazing to offer to its customers, and the style of their clothes is very chic and trendy.
However, that is not the case every time. A recent incident took place where a customer bought herself an Eid dress from Generation but to her dismay, after wearing it on Eid just for an hour, the dress slit open from different places in front of her guests and faced utter embarrassment and humiliation. *YIKES*  
The picture of the ripped sleeves is shown below:
Shehla, being furious and disappointed, reached out to Generation publicly on Facebook, where she lodged her complaint for ruining her, Eid. But, to her surprise, Shehla was bombarded with body shaming comments and was humiliated by other women on her post for being overweight and choosing the wrong size of the dress.
Saleha's Complaint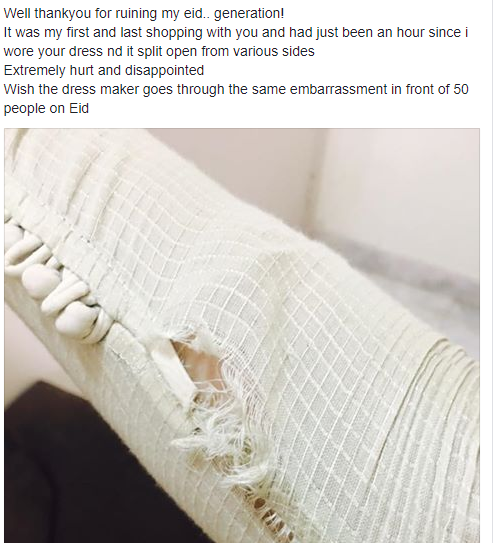 Women and men victimizing her. Yes, men were a part of it too…

Ahh…

How weird can people be…

Generation, keeping in mind how customer service is done right, handled the situation in the best way possible and set the right example for all the other brands as well.
Here's how Generation had responded to Shehla and dealt with her complaint:

Not just that, here's how they also responded to the women and men who had victimized Shehla for the reasons mentioned above. Way to go!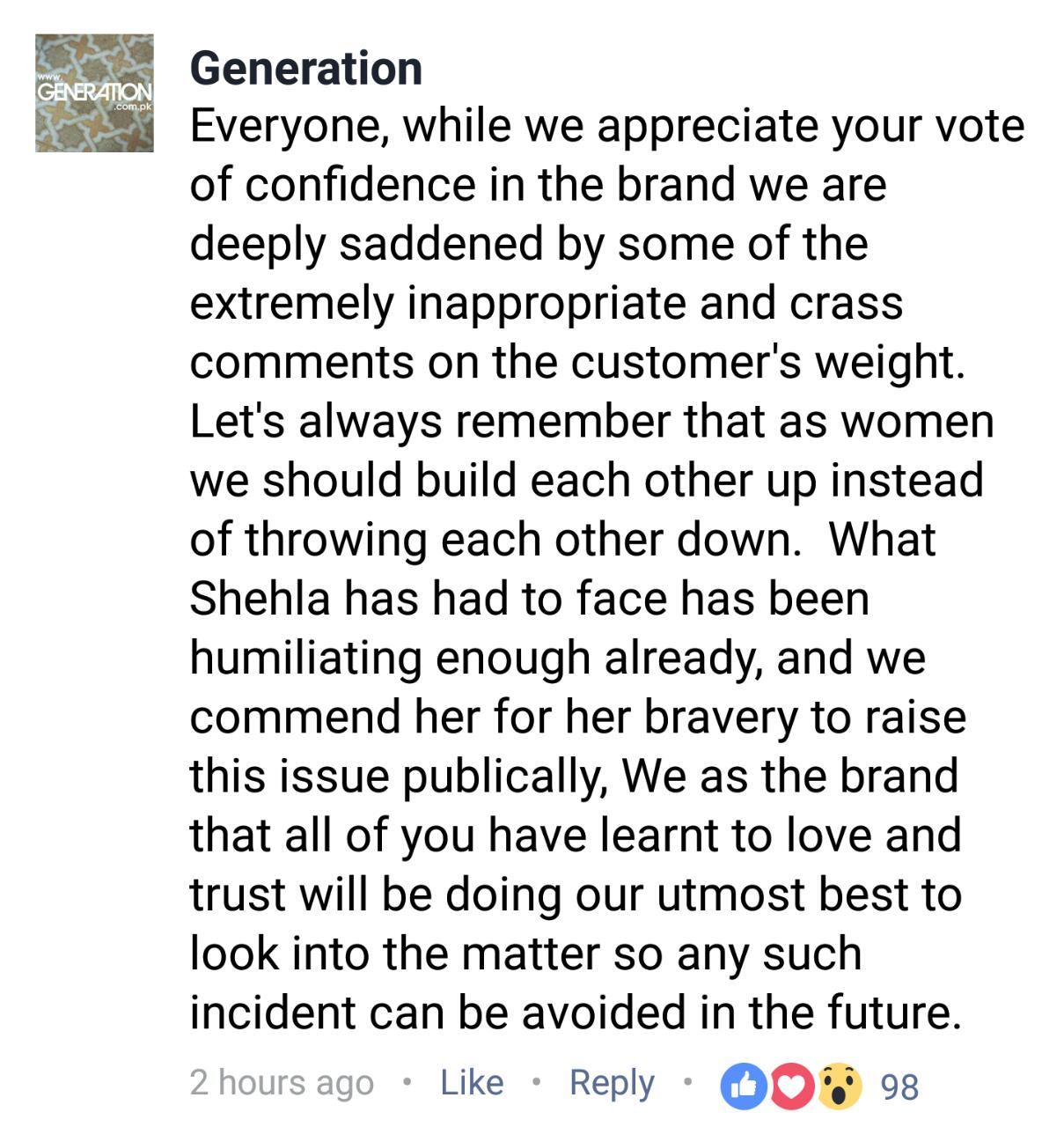 We truly loved how the brand handled Shehla's situation and hope she overcame her disappointment. Women should learn how to empower each other in such situations rather than bringing each other down. There's no need of competing and degrading one another, it just shows how insecure that woman, herself, is.
Generation, keep up your brilliant customer service!