Disclaimer*: The articles shared under 'Your Voice' section are sent to us by contributors and we neither confirm nor deny the authenticity of any facts stated below. Parhlo will not be liable for any false, inaccurate, inappropriate or incomplete information presented on the website. Read our disclaimer.
Guys, please beware of Atrium Mall, Atrium Cinema, and Mandviwalla Entertainment. I do know about the upper management but the employees are harassing and cheating the customers. I booked 4 tickets for Annabelle – 2:30 pm show on Sunday. I paid online, the payment got done and I received the bank message. I received no cancellation message. I was told to bring in my card (with which we made the payment) and NIC.
The only reason I chose Atrium was that it was the only cinema which was screening the movie. Upon reaching there, I, along with a lot of people were told that our tickets are canceled and we would give your payment back within 15-20 working days. Please note that we were not informed about the cancellation.
I requested the guy at the ticket counter to let me talk to his senior. He denied at first. I was persistent and he called someone saying that it is the Marketing Manager. The guy on the other end (supposedly the Marketing Manager) was not ready to come. They were both talking on the phone and the ticket guy was laughing and saying, "Maine To Bohat Badtameezi Ki Magr Ye Nae Jarhe". Meanwhile, the same thing happened with two more families as they requested to be accommodated in any other movie, but they were told a flat NO.
Now, the ticket guy again started shouting at me, when I requested for his name, very calmly, he shouted more saying "Mohammad Ameen name hai mera, picture lo, jisko bolna hai bolo. Dafaa Hojao Yehan Se" This is when I got loud and told him to call someone from the management. He denied again saying that the Marketing Manager or any other Manager for that matter had no email id, PTCL number, cell phone or even a visiting card. The entire management, in fact, the entire company has no email id, employee card, visiting card, cell phone, PTCL number, email address, as the best of all is that they have no names either.
Meanwhile, another group of 4 girls who had the same issue also got involved. We were all trying to reason out calmly and what we got in return was harassment and not a word of sorry. After, being verbally abused, again and again, I gave Mr. Ameen ( the guy at the ticket counter) my dad's card, who is a Director Audit in a government organization. Seeing the card, Mr. Ameen, all of a sudden found his phone, and all of a sudden he also found someone's number.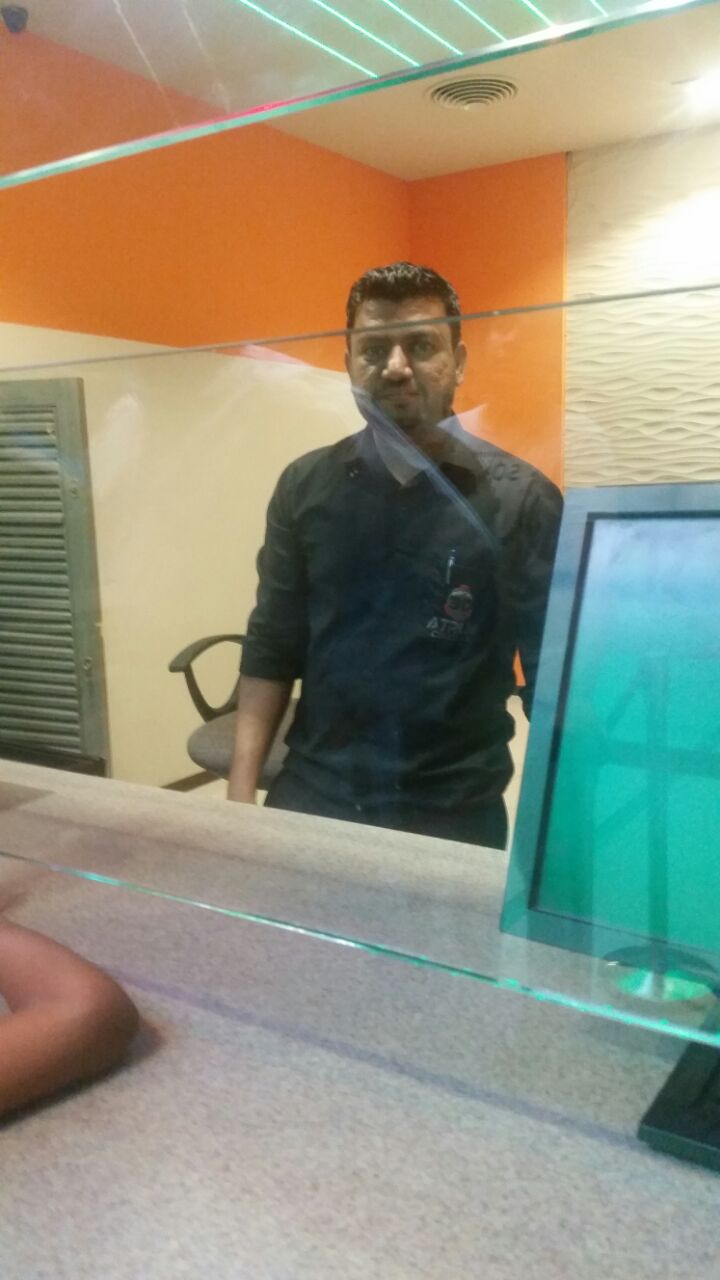 Now comes in Mr. Raheel, who introduced himself as Manager – IT. We are two groups now (us 4 and a group of 4 girls). Mr. Raheel again told us that he has no contact details, employee id card or visiting card. He kept arguing saying that it is our fault and not his. He was like "Roz ap jaise 50 log atay hain hai hamari website kharab hai uss main masla hai, hum kuch nhi kerskty hamara masla nahi hai ye."
Read Also: Protesters Outside Neuplex Jauhar, Karachi Harassed By The Cinema Security For Protesting Against Teefa In Trouble
After several requests for talking to the management, a girl came out saying she is the Marketing Manager. A Marketing Manager with no name, contact number, visiting card or anything. We kept requesting to be adjusted in any movie same day or even the next day. She said that all shows for a week are sold out which was a lie, I checked online that very moment and half of tomorrow's how it is empty and that too for the same movie.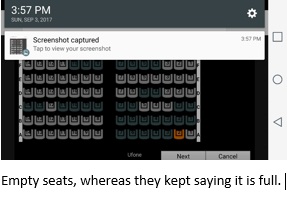 We were tired, as all this while, we were just being abused by everyone, the employees were enjoying laughing, having food and drinks, while we were standing outside the office, sweating like anything. Not a single person had asked us to sit down politely.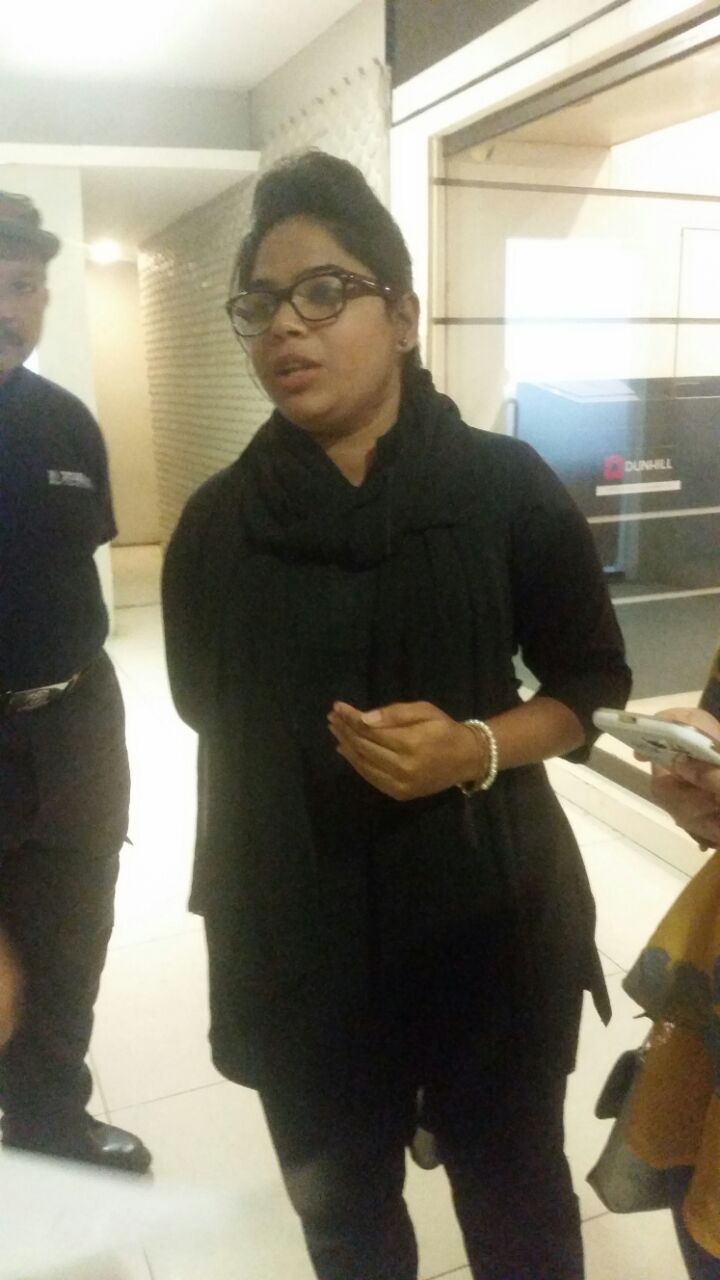 We were told that Ms. Anita is the Manager, but she denied to talk to us since she was busy. Meanwhile, Mr. Mandviwalla came into the office, we gave our visiting cards saying please we need to talk to him. On this, Mr. Waseem stepped in, he was a manager with no department. He was very abusive and aggressive, telling us we do not know how to use online payments and we don't know how to read etc.
While the staff was denying that they received our payment, as soon as Mr. Nadeem Mandviwalla came to office and the employees saw us being all angry since it had been almost 3 hours, all of a sudden they got our payment. They were even able to reverse my payment all of a sudden, however, they could not do the same for the other group (the 4 girls) so they paid them back in cash, saying that they have canceled. The girls asked what about the bank reversal? They were like, "wo nahi hoga reverse and we are giving you cash." All of a sudden, the payment which they were denying was received and they were able to reverse it too, and that too manually.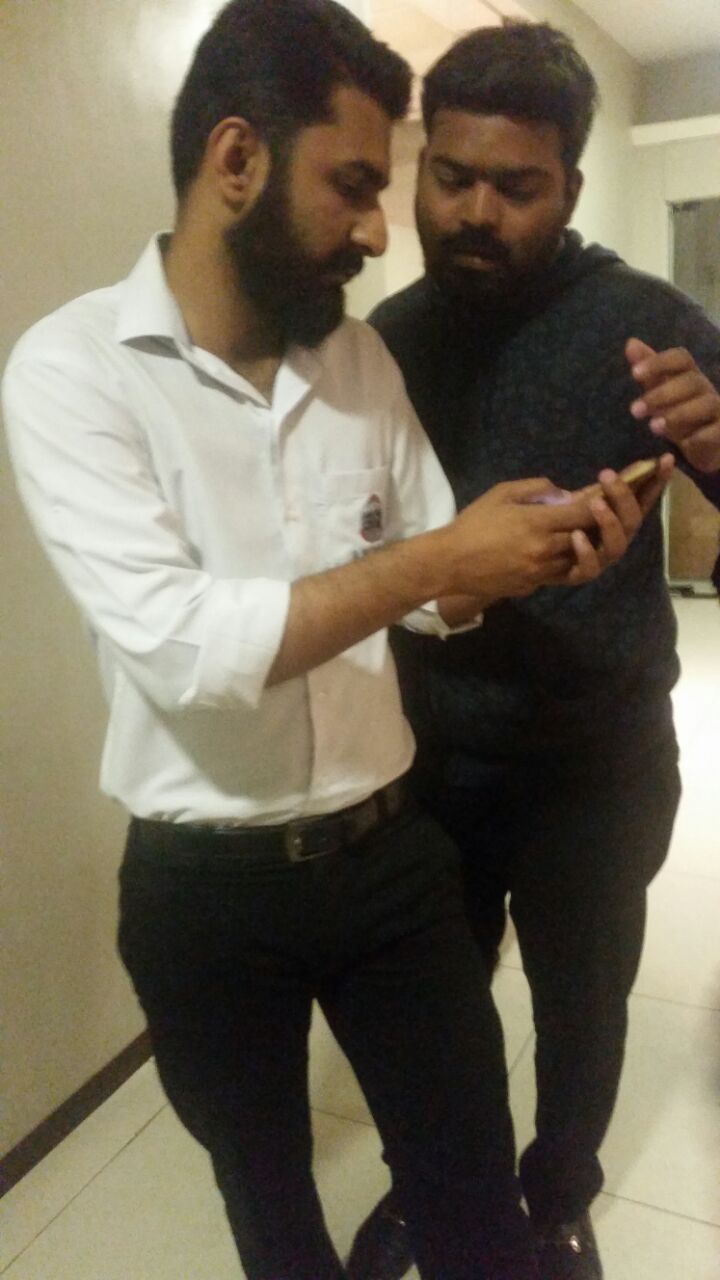 Most of the people left since they were with families, however, we 4 and the group of 4 girls stayed since we had no proof of getting the tickets even after prior payment and extra charges of 50/ticket.
The employees at Atrium were harassing, abusing and misbehaving with us, lying to us, telling us wrong designations. Mr, Rehan said he is the IT, Manager, whereas he is a mere supervisor. They said Nadeem Mandviwalla and none of the upper management have mobile phones, PTCL numbers, email address, visiting cards or anything.
We asked them to give us a letter head with details about payment and reversal which they denied not to have in the first place, and then suddenly they found it. Then, they got just one and asked us to share, to which we said no to because we were two different groups and then they suggested "Bahir Se Photocopy Kerwa Len". I was like WTH. The letter head said Rehan – Manager, we needed his card, and manager of what department. On requesting two letters, we were again abused by the lady who was saying that she is the marketing manager, but now she was just a manager and had no clue which department she belonged to. After many debacles, we got the letterhead and guess what?! Mr. Rehan the IT Manager, all of a sudden became the IT Supervisor! LOL.
Apparently, Mr. Ameen, Mr. Waseem, Mr. Rehan and the lady (who had no name) were all managers, but they just did not know which department they belonged to.
Surprisingly, no one, not even one person at Atrium Mall, Atrium Cinema or Mandviwalla Entertainment had an email address (personal or official), contact numbers of any sort, laptops, computers, phones, visiting cards, employee cards, also, apart from the above mentioned 4 names, no one at these organisations even have names. Yes! That is what we were told, like wow!
I was not going to post pictures, but the abuses, harassment, and shouting and all forced me to do so, and not once did anyone bothered apologizing or solving the matter.