Israeli warplanes launched an attack in the Gaza Strip, targeting what the military said was a weapons manufacturing site belonging to Hamas, the Palestinian group that administers the coastal enclave.
The latest tensions come during the rare confluence of the Muslim holy month of Ramadan and the week-long Jewish holiday of Passover. Christians are also celebrating their holy week leading up to Easter.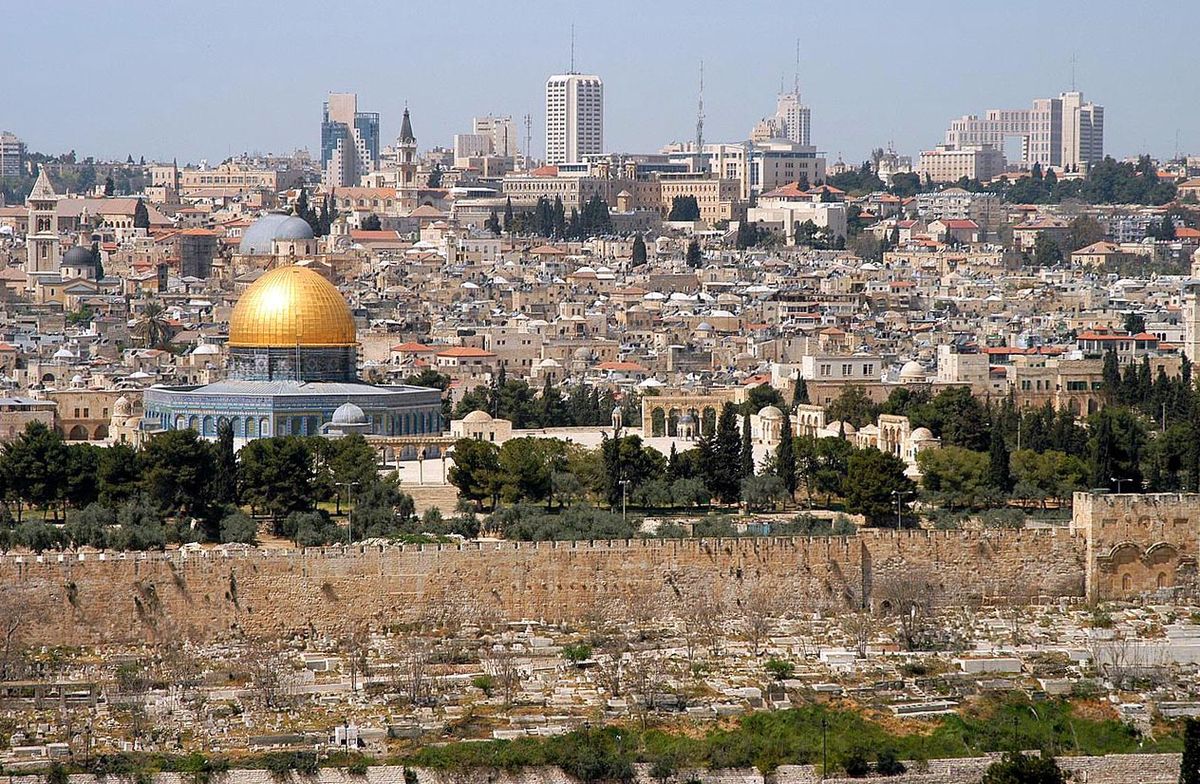 Tens of thousands of visitors have flocked to Jerusalem's Old City — home to major holy sites for all three faiths — for the first time since the start of the coronavirus pandemic.
Israeli warplanes have bombed the blockaded Palestinian enclave of Gaza in midnight raids, local media and witnesses said early on Tuesday.
Fortunately, no casualties or injuries have been reported by the Palestinian Health Ministry on Tuesday. The attack comes after a rocket fired from the besieged Gaza Strip into southern Israel was intercepted on Monday, in the first such attack in months amid soaring tensions over Al-Aqsa Mosque in occupied East Jerusalem.
There were no immediate reports of casualties or damage. In addition, no Palestinian group claimed responsibility for the rocket, which Israel said was shot down by its Iron Dome interceptor.
'Red line'
Hamas had warned that any incidents at the Al-Aqsa Mosque compound, a site revered by Muslims and Jews, would be a "red line" after Israeli forces raided the site in occupied East Jerusalem several times in recent days, arresting hundreds of Palestinians and leaving dozens injured.
Palestinians accuse Israel of encroaching at Al-Aqsa during the Muslim holy month of Ramadan. Meanwhile, Israel claims Palestinian protesters seek to disrupt Muslim prayer for political ends and to prevent visits by Jews, who are celebrating Passover. Israeli police further claim they are committed to ensuring that members of all faiths can celebrate the holidays safely.
Egypt and Jordan, which inked peace agreements with Israel decades ago and coordinate with it on security matters, have condemned the actions of Israeli forces at the site.
On Friday, at least 152 Palestinians were wounded by Israeli police inside the mosque compound, the latest outbreak in an upsurge of violence that has raised fears of a slide back to wider conflict. Israeli police reportedly entered in force before dawn on Friday, as thousands of worshippers were gathered at the mosque for early morning prayers.
It may be recalled that at least 205 Palestinians and 17 officers were injured after Israeli police stormed the Al-Aqsa last year. A year before that as well Israel bombed Gaza for days.
Read More: Bella Hadid Calls Out Instagram For 'Shadow-Banning' Her Posts About Al Aqsa Raid
What do you think of this story? Let us know in the comments section below.