Israeli police raided the Al-Aqsa Mosque compound in occupied East Jerusalem, injuring at least 152 Palestinians in one of the biggest escalations in Jerusalem since the holy month of Ramadan began.
Israeli police reportedly entered in force before dawn on Friday, as thousands of worshippers were gathered at the mosque for early morning prayers.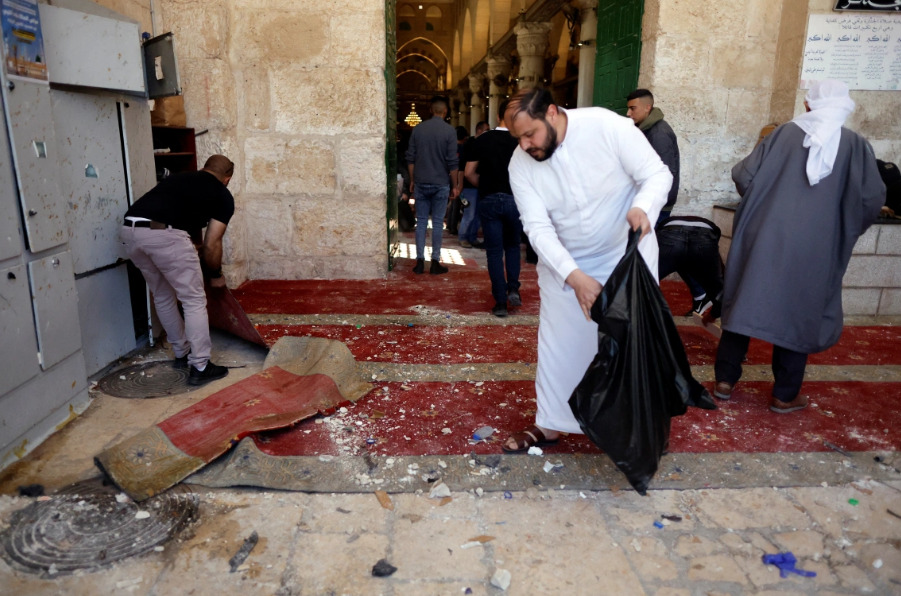 Videos circulating online showed Palestinians throwing rocks and police firing tear gas and stun grenades. Others showed worshippers barricading themselves inside the mosque amid what appeared to be clouds of tear gas.
The Palestinian Red Crescent emergency service said it evacuated the majority of the wounded to hospitals. The endowment said one of the guards at the site was shot in the eye with a rubber bullet.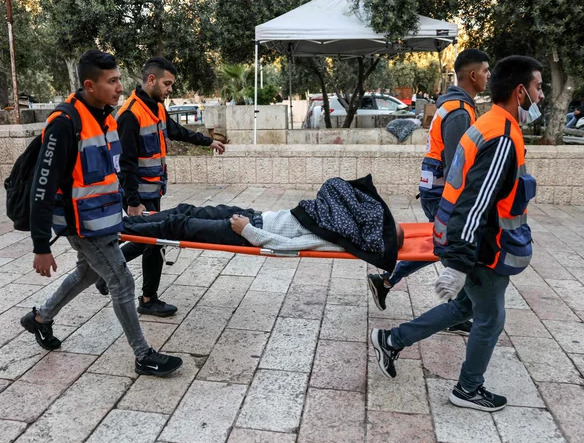 The Palestinian Red Crescent added that Israeli forces had hindered the arrival of ambulances and paramedics to the mosque, as Palestinian media said dozens of injured worshippers remained trapped inside the compound.
Israeli police forces said they arrested at least 300 Palestinians during the latest escalation. On the other hand, Palestinian sources put the number at 400.
Clips of the incident:
TRIGGER WARNING! Some viewers may find the following content disturbing. Viewer discretion is advised.
Israeli police said they entered the compound, the third holiest site in Islam and revered by Jews as the Temple Mount, to break up a "violent" crowd that remained at the end of the morning prayers. They said they went in "to disperse and push back" the crowd after a group of Palestinians began throwing rocks toward the nearby Jewish prayer space of the Western Wall.
Palestinian cameraman, Rami al-Khatib, who witnessed the raid, said, "They [Israeli forces] brutally emptied the compound. They were attacking the mosque staff, normal people, elders, and young people".
"There were many injured people, they fired rubber bullets inside the Al-Aqsa mosque compound. They were beating everyone, even the paramedics they hit them," said Khatib, who was among dozens of wounded Palestinians.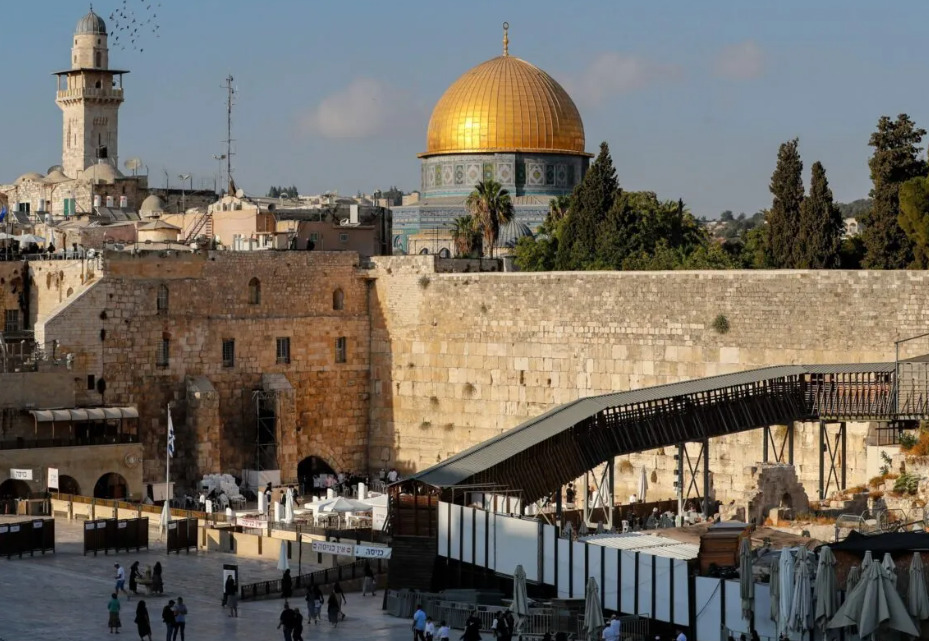 Responding to the developments, the Palestinian presidency said in a statement that the storming of the Al-Aqsa Mosque compound by Israeli police was "a dangerous development" and "a declaration of war".
It added that the Palestinian people would not allow Israeli occupation forces and Jewish settlers to take over the holy site, and called on the international community to "end Israeli aggression."
It may be recalled that at least 205 Palestinians and 17 officers were injured after Israeli police stormed the Al-Aqsa last year. A year before that as well Israel bombed Gaza for days.
Read More: Heartless Israeli Families Gather On Hilltops To 'Enjoy' Bombardment On Palestinians
What do you think of this story? Let us know in the comments section below.