1. Who are you?
My name is Syed Mohsin. I am an Engineer by profession and by passion I am a Social Entrepreneur. I am founder & president of a social welfare organization "Share Your Blessings – SYB" and I am also a certified trainer/public speaker. I am involved in social work, youth trainings and mentoring. I believe in giving back to the society which made me what I am today.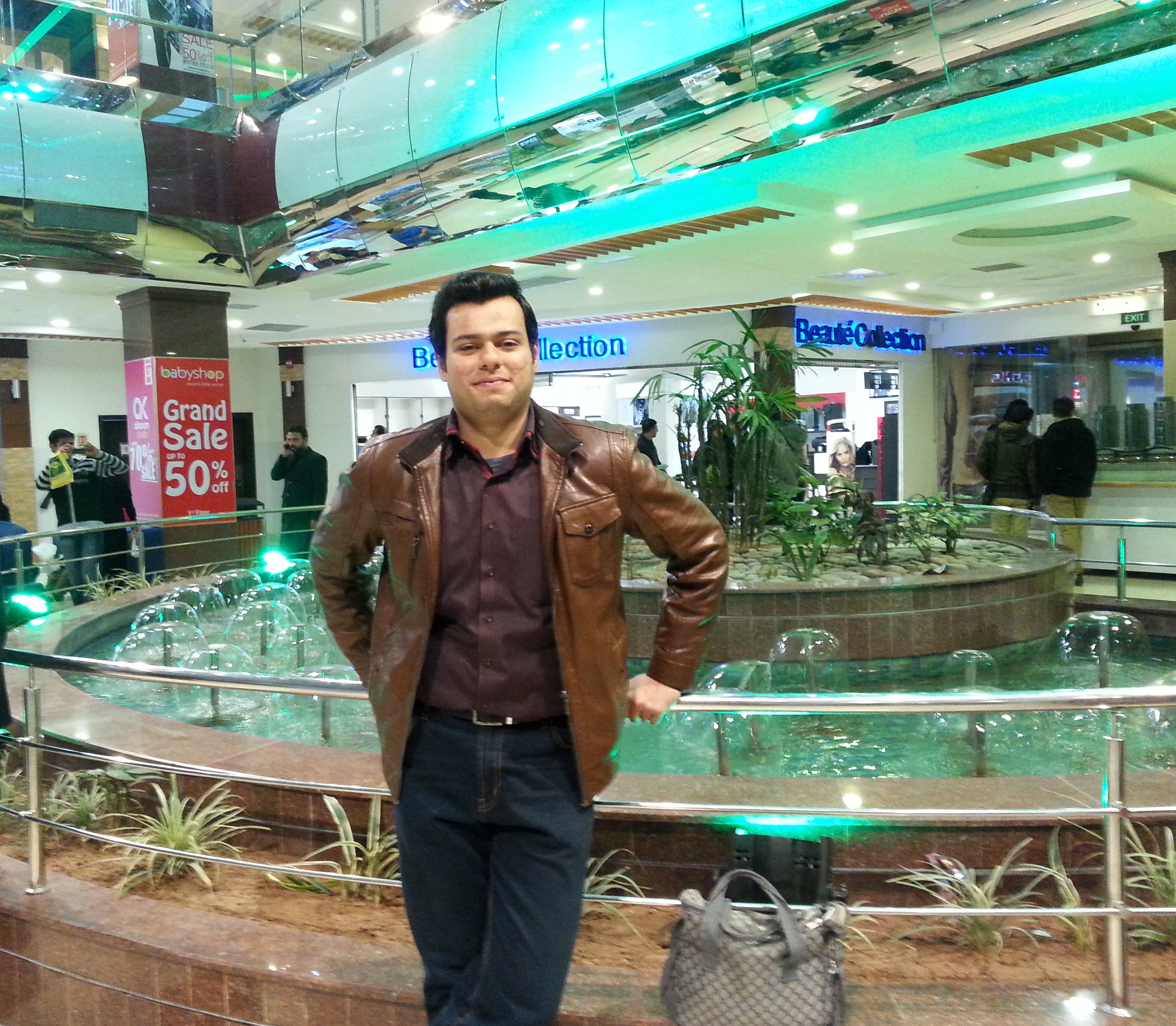 I love philanthropy, socialization, training & mentoring & my passion is to work for improving the society, help the needy and to guide the youth.
I always wanted to do something for the society and this passion made me step into the field of social work.
I have been blessed to have such bright people in my team:
Abdul Basit: A calm character in our team, he has the background of Finance and working in the same organization with me. He is one of the core member of Share Your Blessings & the most dependable team member , the one whose feedback I listen to the most.
Wajeeha Mazhar: She is a pharmacist by her degree, but right now she is teaching a leading school in Karachi. She is very productive and leads our educational programs and participates actively in SYB programs.
Shahzaib Iqbal : He is a BBA student at Iqra University. One of the most energetic student members who has been doing charitable work for long. He is very dedicated, committed and a role model for the youth. He has great event management skills.
Shahid Ali: He is working in a leading textile group. Shahid is very hard working, responsible, dependable and active field member.
Asif Khan: He is a businessman. He mostly works behind the scene for SYB. His major area is case investigations which he does whenever we get a case for helping a needy family. He is an asset to SYB and we really depend upon him.
Uroosa Majid: She is a recent addition to our main team. She has vast experience of social work. She brings new ideas to the table and she is really enthusiastic about social work.
Ahmed Tirmizi: He is a student of Karachi University and a very active and energetic member of SYB along with his whole family. Recently he has initiated a student wing for SYB.
Rabbiya Tirmizi: She is sister of Ahmed and working as a clinical dietitian. She has a different perspective about things generally and gives good feedback. She has recently led a project of free OPDs for the poor in Korangi.

Tell us about your initiative "Share Your Blessings"
Share Your Blessings – SYB is a philanthropic, social welfare organization formed to help the unprivileged people of our society by sharing our blessings with them in order to reduce inequalities. It was formed on 15th February, 2014 and it is entirely not for profit entity, run by the youth from all walks of life which are all unpaid volunteers. We work in the primarily in the areas of Poverty Alleviation (Ration aid, Educational & Job assistance, Marriage expense cover, healthcare aid), Disaster relief, Social Awareness through events, campaigns etc and Youth Development (Training & Development program for the unprivileged youth).
We have done around 2 million rupees worth of projects in 2 years time helping several families through short term help of ration, long term help of a job or a small business to earn, supporting unprivileged school children of slums, helping needy girls of poor families get married, disaster relief work for
Thar, IDPs etc with Army, trainings for the youth, social events on mothers day, with special children, senior citizens, food distribution on labors day, Eid clothes & meat distribution, water distribution during the recent heat wave in Karachi and various other projects.
The concept is very simple to share your blessings, which isn't limited to monetary help only, even if you give water to someone, help a labor or spend time with senior citizens at an old age home are means of sharing our blessings with the people around us.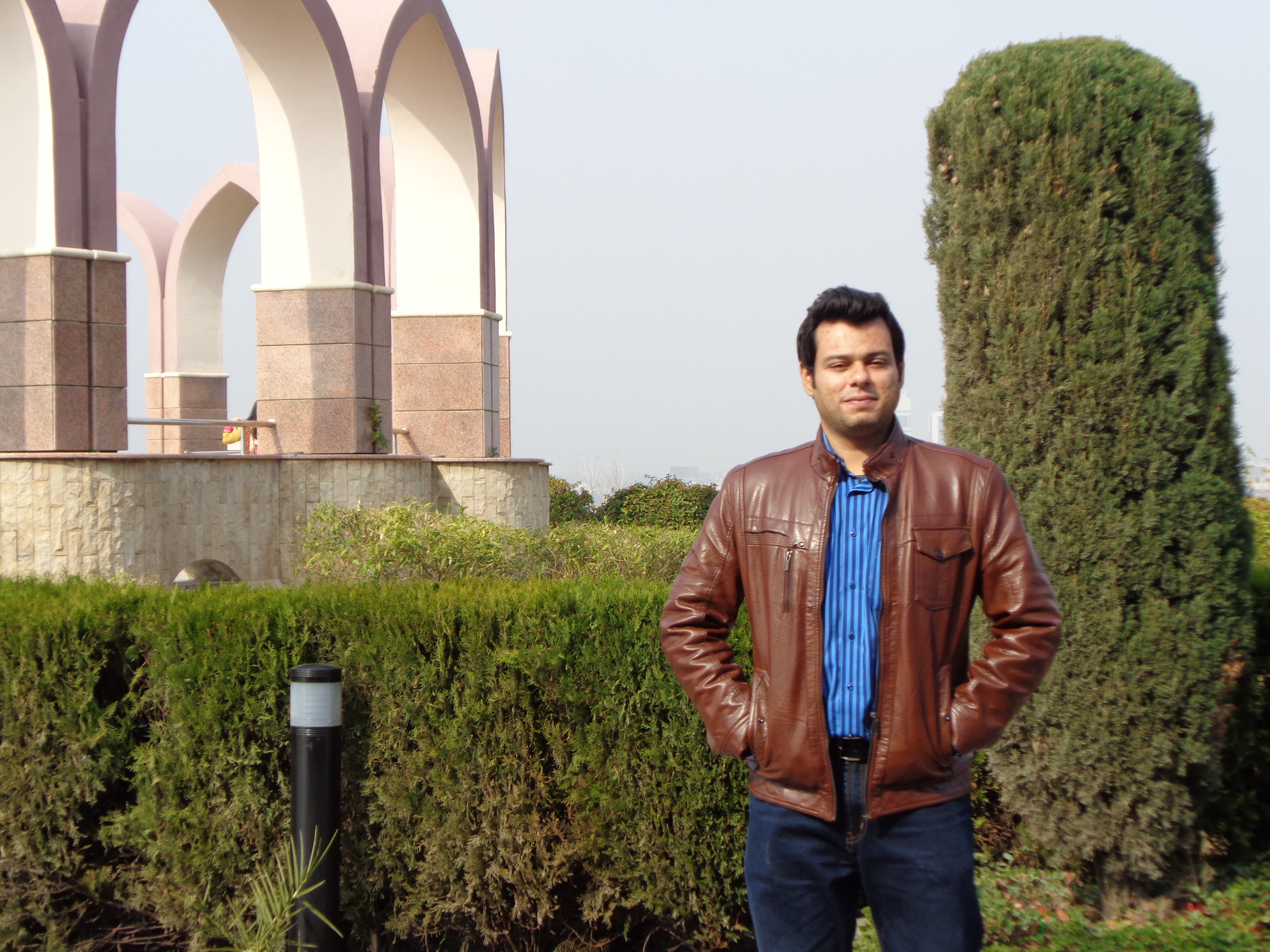 What inspired you to come up with such an initiative?
During my initial 5 years of my career after getting my engineering degree, completing my MBA and getting settled in my job & life, I still missed something and didn't get completely satisfied. I went to Afghanistan in 2011 for a project and saw closely a war affected country with extreme poverty with their social fabric was totally torn which jolted me. I rememberd the lines said by a Pakistani doctor's family in Libya who helped us a lot specially when my father passed away & whenever my mother used to thank them, they said…
"Don't thank us or think to return the favour, but whenever you or your children get in a position to help others, do help the needy"
I joined TCF for their Rahbar (Mentoring) session at a unprivileged area of Gulshan-e-zia at outskirts of Orangi which made me realize the ground realities of our society, extreme poverty and miseries of life. I couldn't believe that such area could exist in Karachi. I decided to do smoething for such needy people, I used to donate a lot but that didn't satisfy me either because I was not helping others directly with my own hands. If I donate Rs 500 once that won't make much of a difference, but if the same 500 is spent by 100 people that will become Rs 50,000! Which can really change someones life, get someone's daughter married, provide healthcare expense, educate a child or get a small business started. With this thought I founded Share Your Blessings with a single post at facebook which attracted like minded people and I chose the most committed ones to join me and that is how a team was formed. We created a facebook group and added all interested people, after few weeks of brainstorimg we met with each other and did our first contribution of 20-25 thousand rupees and with that we helped a jobless person with 2 months ration and got him a job. That was so rewarding and satisfying for all of us that I cannot express the happiness that we got from helping that family.
How does your project aim to make a difference in our society?
 We donate about 650 billion rupees a year but still we do not see major improvement, that is because we are divided and everyone is working on their own front.
We would create a system that would connect the needy to the giver. A system that would encourage people to share their blessings with the needy & deserving in every aspect, be it monetary, education, health, training etc. I believe for all the people in the world, there are equal and adequate number of resources, only the difference is some have more things and some have less, and we need to reduce these inequalities for a blessed society and this is our ultimate aim. We would train the youth which is our unguided potential so that we as a society and as a country stand on our feet again. Using the latest business tools, innovative solutions, social media, entrepreneurial approach and the generosity of our Nation, SYB can definitely play a vital role in solving our social issues. We encourage businesses to give back to the society via CSR & individuals through PSR (Personal social responsibility).
I believe in delegation and empowering people to realize their potential to solve their issues. I am a strong believer that we have all the resources and minds available to solve our issues. We cannot leave everything on Government, we the people will have to take lead to solve our issues especially social issues in the areas of poverty, employment, health and education. Pakistanis have the greatest minds and we can witness that when they are given the right environment and opportunities. We need to give a better Pakistan to our future generations.
Through our social internship programs and trainings, we would energize and mobilize youth to head in the right direction and use their energy in the right direction.
Where do you see the project in the next 5 years?
Expanded to other cities of Pakistan with different SYB chapters in other cities. Different Social Entrepreneurship Centers working to solve pressing issues of our society.
A national one window social welfare organization working in all social areas of healthcare, education, poverty reduction, youth trainings, employment, disaster relief, marriage assistance programs having real and substantial impact on the lives of Pakistanis.
Sky is the limit!
What would be your ultimate goal for the youth around you?
More than 50% of Pakistan's population is youth. That is one great big untapped market. We have the best minds just need the right direction, motivation and trigger. I always say to the youth that I am not asking you to become Hajji and leave everything, I just ask you to bring a direction and sense to your energy and zeal. My ultimate goal would be to create more leaders out of the youth around me and let them stand out from the crowd and make them realize they have the power to change this world, so why not start with the road outside our house, our city and our beloved country Pakistan.
What is your advice to other individuals who are trying to achieve a dream like yourself?
Don't lose hope. Focus on the big picture and your ultimate goal. Part of the nation is sleeping and people are resistant & hesitant to change. Never, ever give up on your dreams. If you can dream it, you can achieve it. Take your failures as your lessons to grow further in life. What seems impossible today will become a reality tomorrow so stay focused. My life changed the day I decided I will never give up and I will not live a mediocre life. Nothing is impossible in this world, trust me.