Seventeen year old Areesh hailing from the city of Sahiwal, is considered to be one of Pakistan's youngest writers who have made their debut in the art of fiction. Not many writers in Pakistan opt for this path of fiction, however she has succeeded as a writer and is striving in the international market despite her bold choices.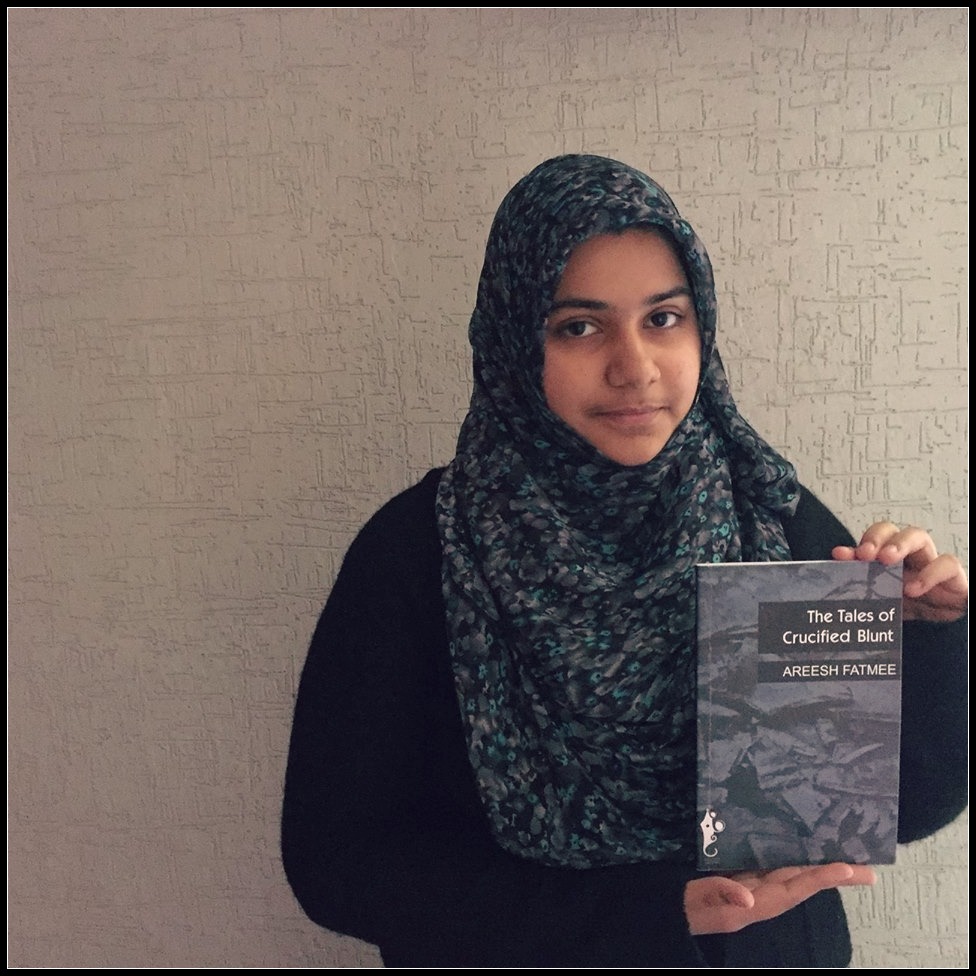 " THE TALES OF CRUCIFIED BLUNT ", has been distributed in more than 12 countries and is available on Amazon. "My book gives me the honor of being among the very few Pakistanis who have made a debut in Fiction Short Stories". Areesh has been interviewed by PTV World twice and received the title of "Youth High Achiever" furthermore she has featured along side many well reputed writers in Pakistan. "Writing is something I am born into. I guess I don't write stories in fact I bleed them. It comes as naturally as leaves to tree".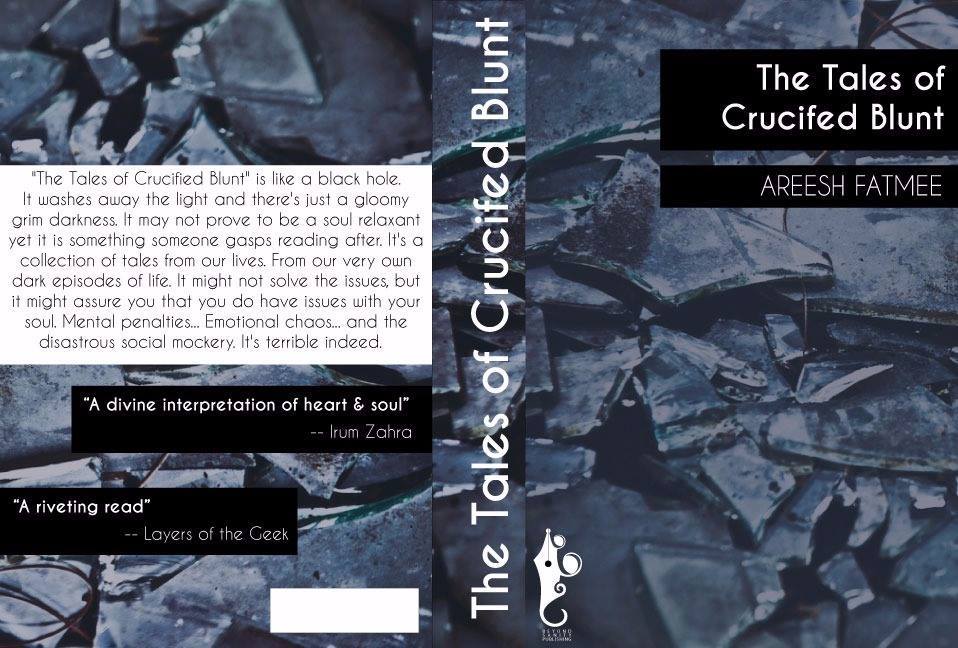 Source: 
www.showbizprofile.com
 "I have always given myself a motto and that is *Main Baghi Hun* and let it govern my life"- Areesh Fatmee and we definitely see this emanate from Areesh's work and her attitude. "I am born with a DNA completely different to others. I have my talent and that is meant to be shown to the world. If tomorrow I die, there must be something that should be left in this world that would remind people of what I had done".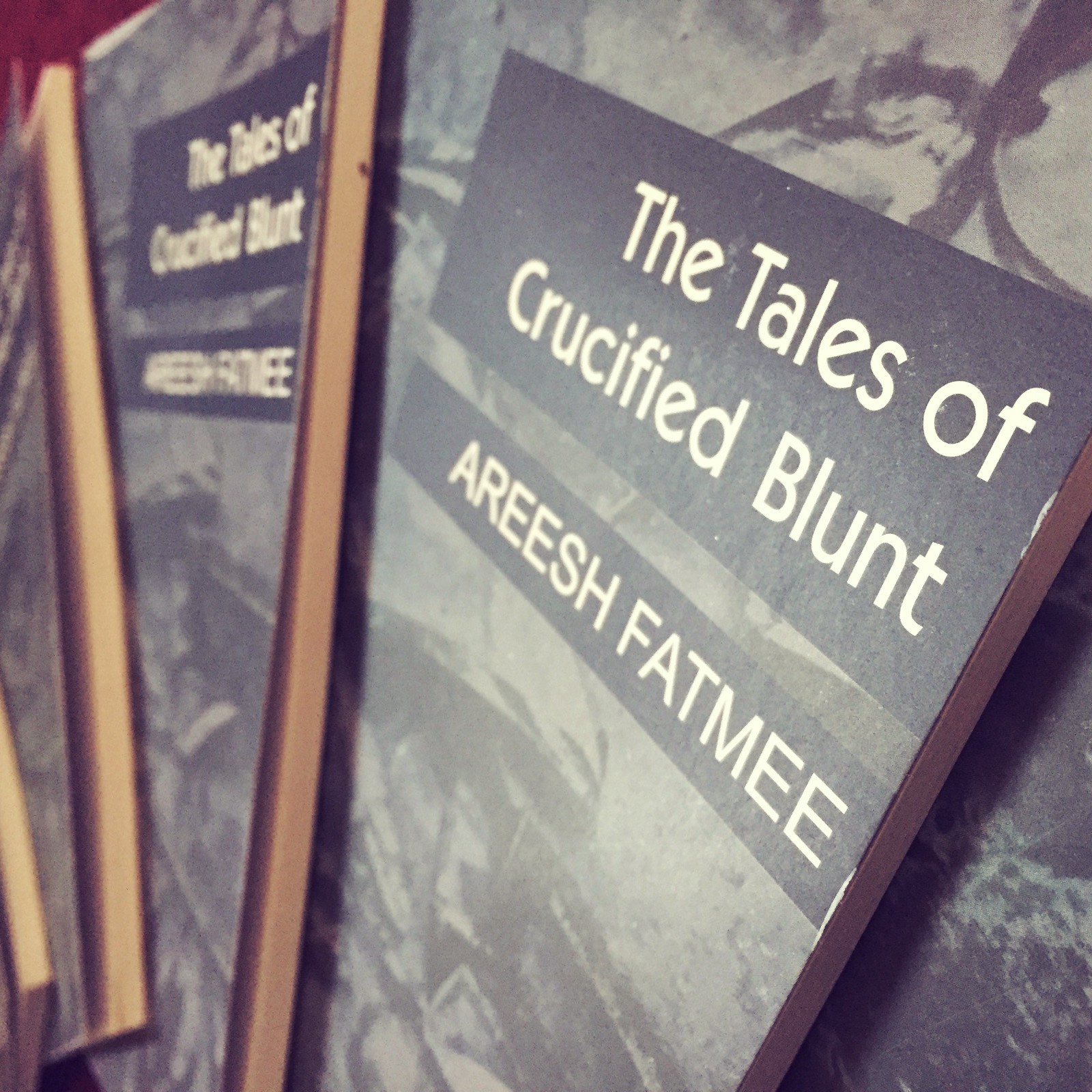 This is a great step forward for the Pakistani literary scene and we look forward to what Areesh has in store for the future. She plans to establish multiple literary projects and also start a campaign to establish reading rooms for the youth in Islamabad, where they will get quality books and also a platform where they can share their own work.
All the best to a great writer and an inspiration to us all.