Disclaimer*: The articles shared under 'Your Voice' section are sent to us by contributors and we neither confirm nor deny the authenticity of any facts stated below. Parhlo will not be liable for any false, inaccurate, inappropriate or incomplete information presented on the website. Read our disclaimer.
Step Ahead is self-finance based, a non-political programme aiming to provide free education to the children who're either the victim of child labor or poverty or ignorance leading lives brimming with misery and mourning. By imparting education and knowledge to these kids, we aim to contribute something for increasing the literacy rate of our motherland.
REGARDING  THE STEP AHEAD- TEAM AND COLLABORATION: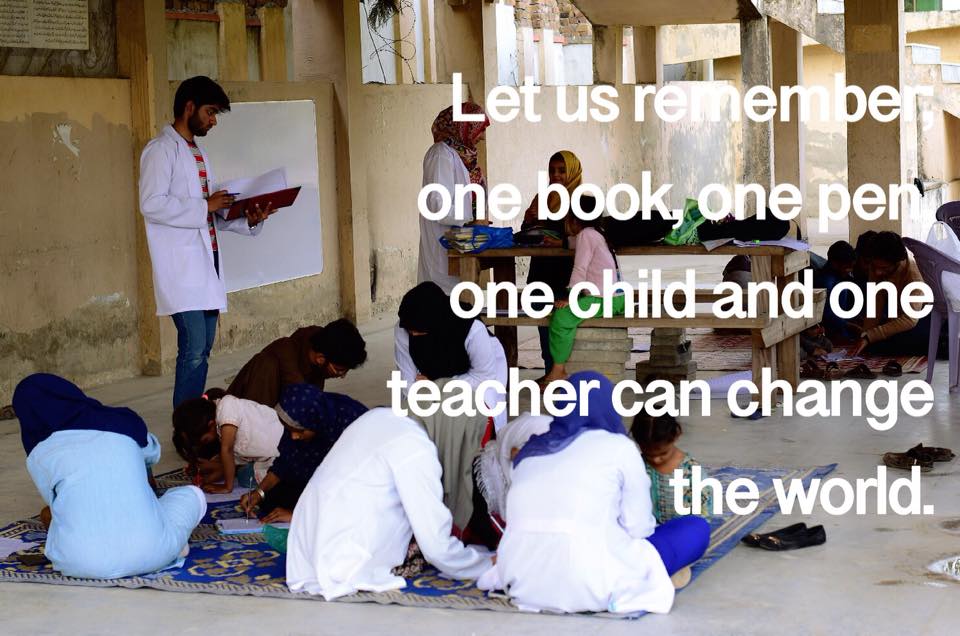 The project has been initiated by the collaboration of students from the medical and engineering universities of Rawalpindi and Islamabad. The team doesn't guarantee to produce university graduates or philosophers, BUT, it will strive its best to inculcate the sense of vice and virtue in these kids' minds, to prepare them to take the right decisions in their political, socioeconomic and personal matters.
OUR AIM: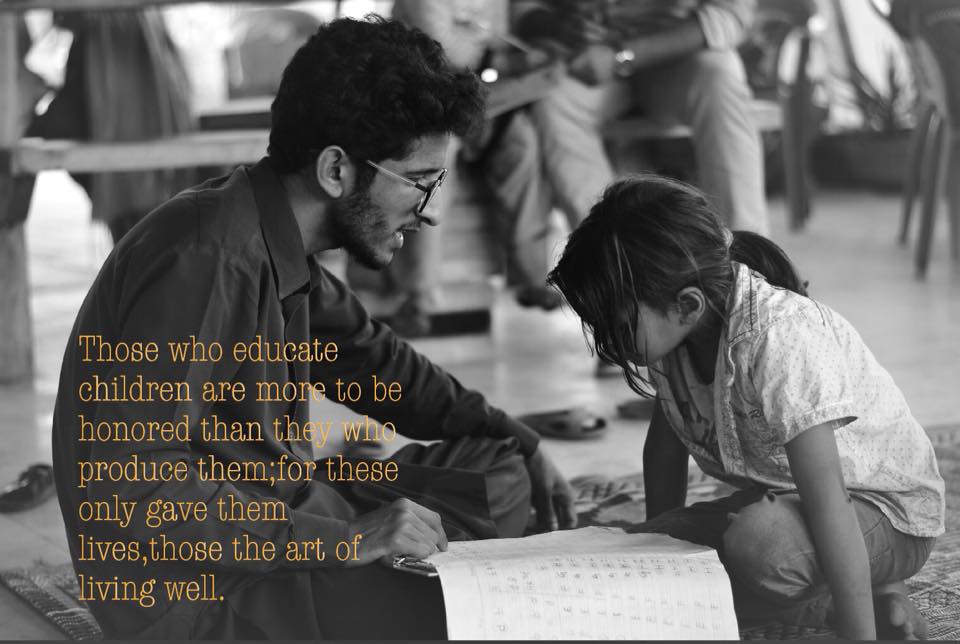 Step Ahead aims to erect a platform where the students who approach us can experience a life-changing constructive atmosphere. We wish they themselves experience a 180 degrees shift in their outlook on life once they step out into the world. We at least pine for making them literate enough to read newspapers to comprehend the status quo of their land and make suitable decisions having a lasting impact on their lives and the nation's prosperity.
We aim to provide financial assistance to our students; ie, once their basis is formed in our camps, they would be admitted to proper schools where they will receive a proper education.Meanwhile, their expenditures would be our responsibility. The team conducted its first camp on 13th Jan this year. And since then, it has been consistent in its schedule despite facing numerous hindrances and disappointments.
WORKING PLACE: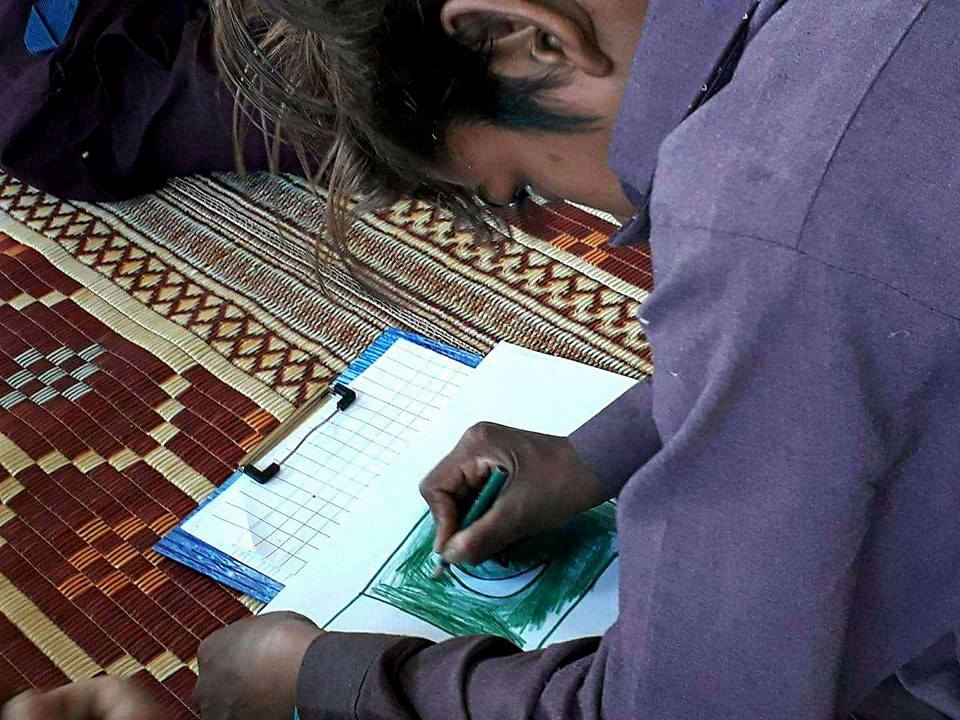 As yet, we set camps in a  LIAQAT BAGH, under safe and sound environment. But we intend to ensure a better atmosphere for our students.
OUR SCHEDULE:
We conduct our camps  THREE TIMES A WEEK on
TIMINGS:  2-5 PM.
The working is all highly systematic, there is always a pre-decided camp in charge of the day, who has to take all the duties in order.Attendance is strictly monitored. Each student has checked on his or her performance in class as well the homework they are supposed to do.
OTHER ACTIVITIES: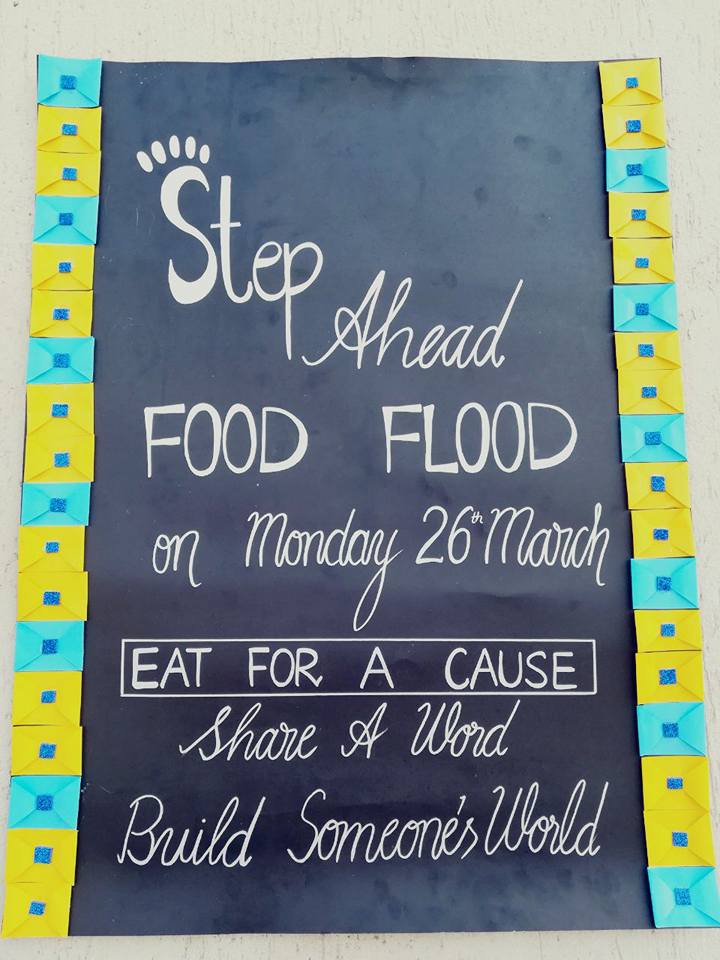 We celebrate special occasions in an impressionable way. Such as on 23rd of March, team StepAhead made the students draw flags and then color them.They were also told the significance of this day. Similarly, we organized a FOOD FLOOD or Bakesale in a Medical University.It was meant for raising funds for our finance department to ultimately facilitate our students, as their expenses are our responsibility.
We also carry out COMMUNITY DRIVES.These campaigns are meant to spread our word, convince the crisis-stricken families and parents to reconsider their childrens' future; and let them be our students to have a brighter life ahead via education.These children are either dropped outs, OOSC(out of school children), victims of child labor or not able to afford school expenditures. We take them along us, to light up the spark of knowledge in them once again; and hence, one day, we are able to guide them to the proper classes of schools, INSHAALLAH.
On some days, we have moralistic story-telling sessions at the end, which catch the instant interest of students. Hence, new ideas of growth keep popping out off and on! We hope to have more of volunteers to our camps, who, with their cognizant minds and hearts will help us in our mission. Mission to help grow PAKISTAN.
PAKISTAN, ZINDABAAD!
Read Also: Taleem Sab Kay Liye – An Initiative By Students Of Nixor College You Should Know About