Disclaimer*: The articles shared under 'Your Voice' section are sent to us by contributors and we neither confirm nor deny the authenticity of any facts stated below. Parhlo will not be liable for any false, inaccurate, inappropriate or incomplete information presented on the website. Read our disclaimer.
Eight years ago, Nixor College, released its first-ever student-run NGO; namely Taleem Sab Kay Liye, which literally means, "education for all". This movement is a physical form of the saying, "Education is the most powerful weapon which you can use to change the world". The wonderful Team behind this, Team Taleem, is a group of seventeen and eighteen-year-olds, who are committed to understanding the theory of leading by example.
Our collective mandate is to provide every Pakistani with a concrete and substantial education, and in doing so, to eliminate the darkness of ignorance and social poverty that has restricted equality in the education system. Team Taleem has worked with government schools for example (Gizri Summer School) and an NGO, named: Al-Zohra, for whom Team Taleem has been working, for a few years now. The best part about working with Taleem Sab Kay Liye is that it does not limit education to a number, but it believes in supplementing the ones who need it, regardless of their age, gender and background from where the students come from.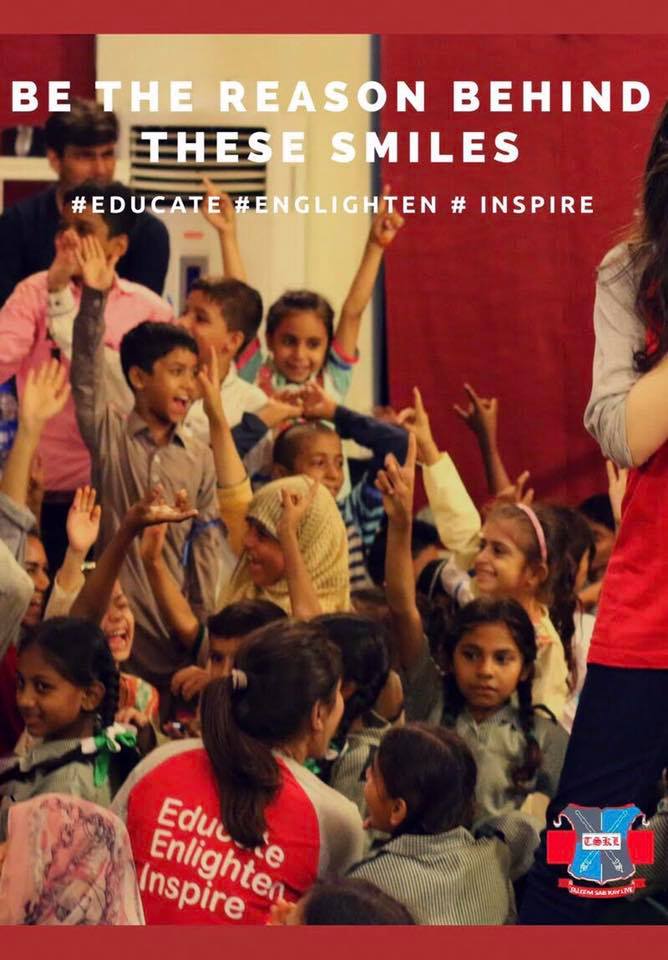 It is an "open for all system". Secondly, its syllabus is not only restricted to academics but also towards different areas, for example culinary, nationalism, understanding personal defense, and recycling, This year these particular themes have been supported by our projects and events. One of our projects that remain an unforgettable legacy is "Taleem Hamesha" that improvises on teaching the housekeeping the staff of Nixor College. Senior Volunteer, Miraal Faisal (Class of 2019) says "it actually gave me a satisfaction, and making an impact on someone's life is the best feeling ever. This is partially an evidence of what our volunteers for Taleem Hamesha achieve, through tremendous hard work coupled, with a cheerful attitude".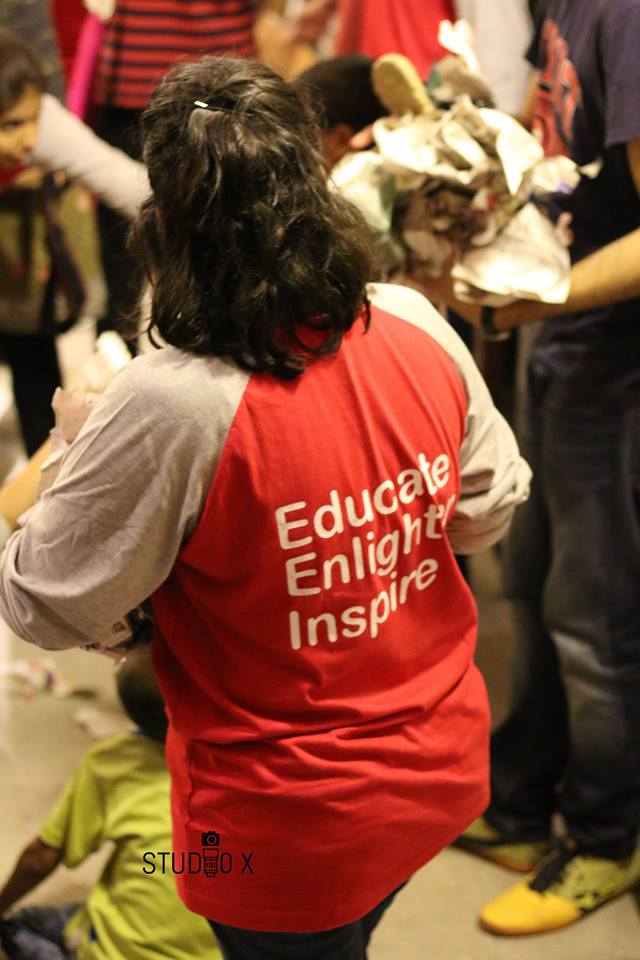 Another volunteer who is now promoted to the Chief Executive Officer, Rabab Abbas (Class of 2019 ) of Taleem Sab Kay Liye quotes that it was: "hard to summarize the experience in mere words, but it'll suffice to say, joining TSKL, has probably been one of the best decisions of my life".  A current executive, Ilham Bibi Asim quotes beautifully,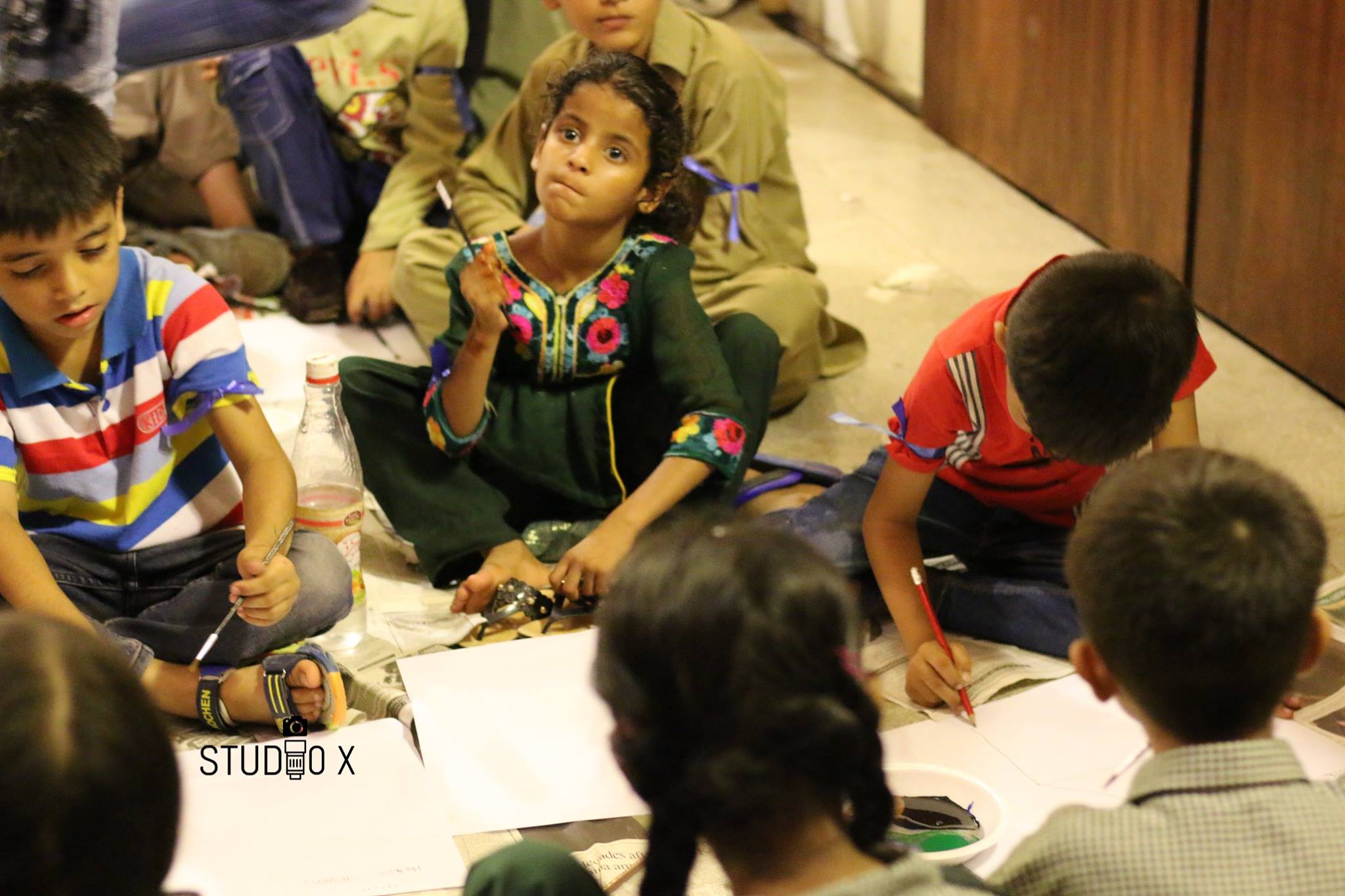 "TSKL has been a game changer for all students run organizations. Working as a volunteer teacher helped me reach out to a new generation of underprivileged children in dire need of real guidance and care. Even their families, making me the only person who could really lead them through the turmoil, had abandoned by the system and, in some cases, most of these kids. It did take a lot from me, but I think I haven't ever been this compassionate about something. If we were serious as a country, we would seize this moment, at the cusp of a dramatic generational turnover in the teaching ranks, to lure top-caliber college graduates to join such initiatives and help bring a change within the archaic system that exists in today's age and has been rendered obsolete".
This movement is something extremely basic, but to be able to do it on a larger scale, to practically execute them, and to impact such talented young children who have yet to grow from their roots, and are dreaming of chasing stars one day, is nothing but a cherishing moment. Another Senior Volunteer, from the class of 2014, says, "You are everything for these kids. Socializing them into respectable and educated human beings has made us feel a certain responsibility for them, and to look out for them when anything goes wrong. Therefore, for teenagers like us, where smartphones and moral panic, are the real deal, we often neglect the dark themes that cloud over us, we become selfish to what never stays".
Many Volunteers including me change how they think, on a minor scale but we do it, either way, without expecting anything in return as our Dean, Sir Nadeem Ghani quotes, "it is the right thing to do. Join hands with us to make an impact!"
Read Also: Literate Nation, Better Pakistan – Here's Why Education Is Important For Every Child