Sharmeen Obaid Chinoy dissed actor Sonya Hussyn over the comments she made about Mahira Khan in the past. Let's see what the latter has to say about it!
Chinoy, the Oscar-winning director, commented on an Instagram post by a digital publication. It was a three-year-old clip of the actor from The After Moon Show. In the post, the magazine recirculated comments Hussyn made in a 2018 interview.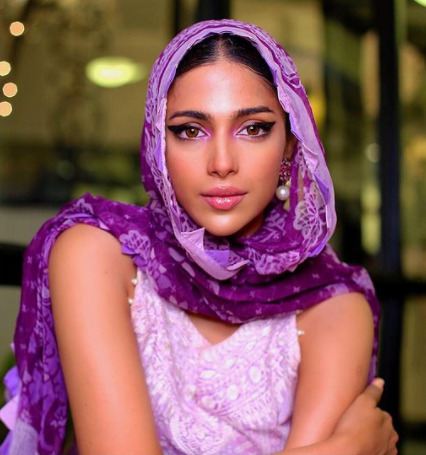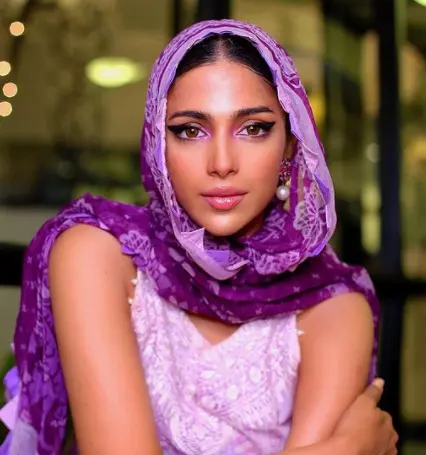 In one segment of the episode, she had to answer a series of questions by choosing from options presented to them quickly. Among the questions, Hussyn was asked was which film she would not do if she were Mahira Khan: Verna, Raees, or Ho Mann Jahaan.
Hussyn picked Raees. "It was never my dream to work with Shah Rukh Khan. My dream is that your character should be such that you are seen and you're not just a side character to a hero," she explained.
The Oscar-winning director called out the starlet and asserted that such remarks only reflect poorly on one's upbringing.
"Don't think you'll ever be Mahirah Khan so you won't ever get to say no – don't diss other women in the industry, [it] reflects poorly on you and your upbringing," she replied in the comments section of the post.
Sonya Hussyn hits back at Sharmeen Obaid
Hurt by Chinoy's words, Hussyn took to Instagram to address the irony in Chinoy's remarks. "Pulling one woman down while putting another up in full view of public and talking about upbringing," she wrote.
"Besides, the pandemic has given too much extra time to some people to "dis" others by taking things out of context."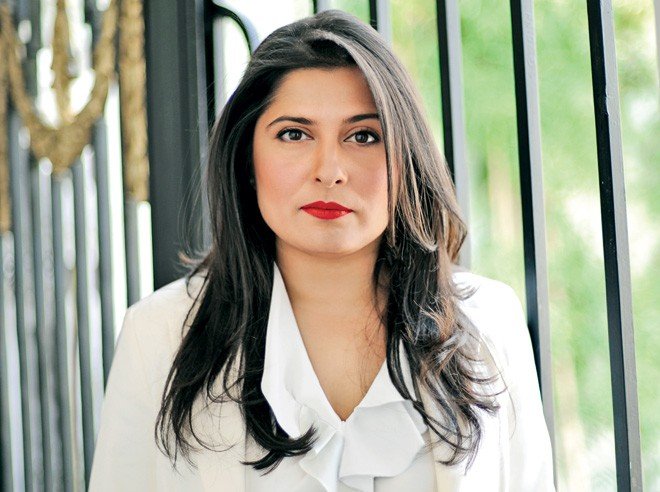 Hussyn said if she were asked which films she would opt for, she would have chosen Verna. "Freedom of expression related to work is not disrespectful in any way. Ms. Chinoy, your choice of words, tone, and tenor doesn't behove Academy Awards Winner and lest you didn't know, I have never aspired to be Mahira. She's excellent and amazing in her own right and I am on my journey. Love x."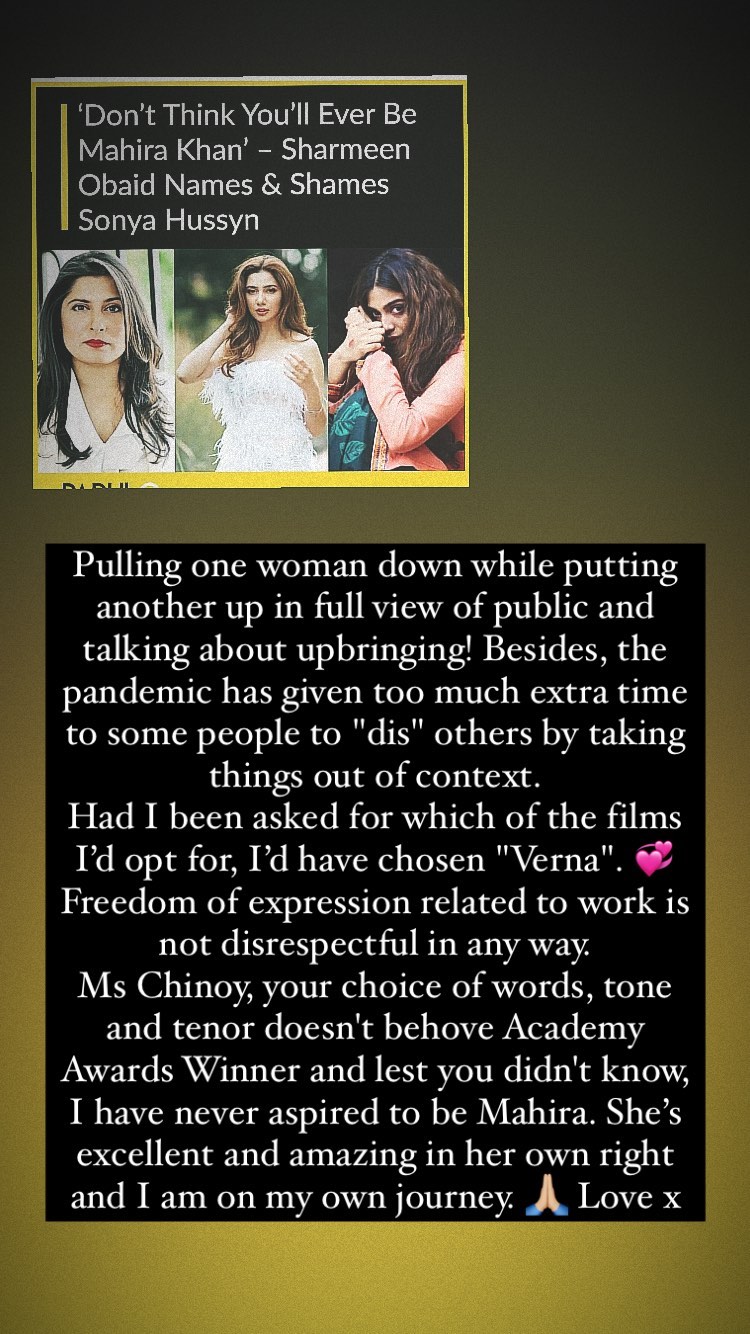 Feroze Khan gives his two cents
Fellow actor Feroze Khan also pointed out Chinoy's discourtesy. "I once saw this YouTube link where the woman she made a documentary on got her Oscars was complaining she never paid her. While talking about upbringing, Sonya, these people don't decide your destiny. Stay Strong," Khan said.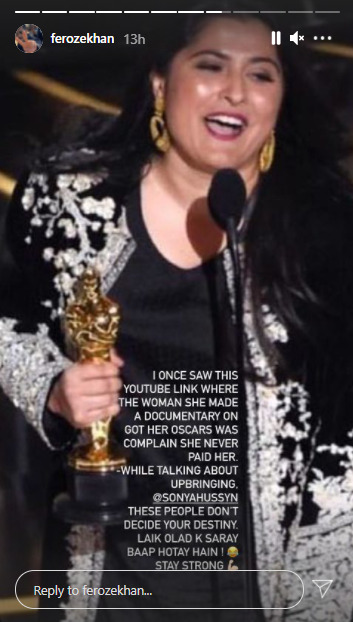 Last week, the Hussyn was called out for bullying the model cum host Mathira. Mathira shocked everyone when she opened up about being bullied by the renowned actor for being mistaken for a "she-male".
What do you think of this story? Let us know in the comments section below.