Pakistani-Canadian journalist, filmmaker, and activist Sharmeen Obaid Chinoy has given an earful to Sonya Hussyn for dissing the superstar Mahira Khan on television in the past.
A three-year-old clip of the actor's from The After Moon Show emerged once again recently when Grazia Pakistan reshared it on Instagram. In the post, the magazine recirculated comments Hussyn made in a 2018 interview. The actor appeared on the After Moon Show hosted by Yasir Hussain.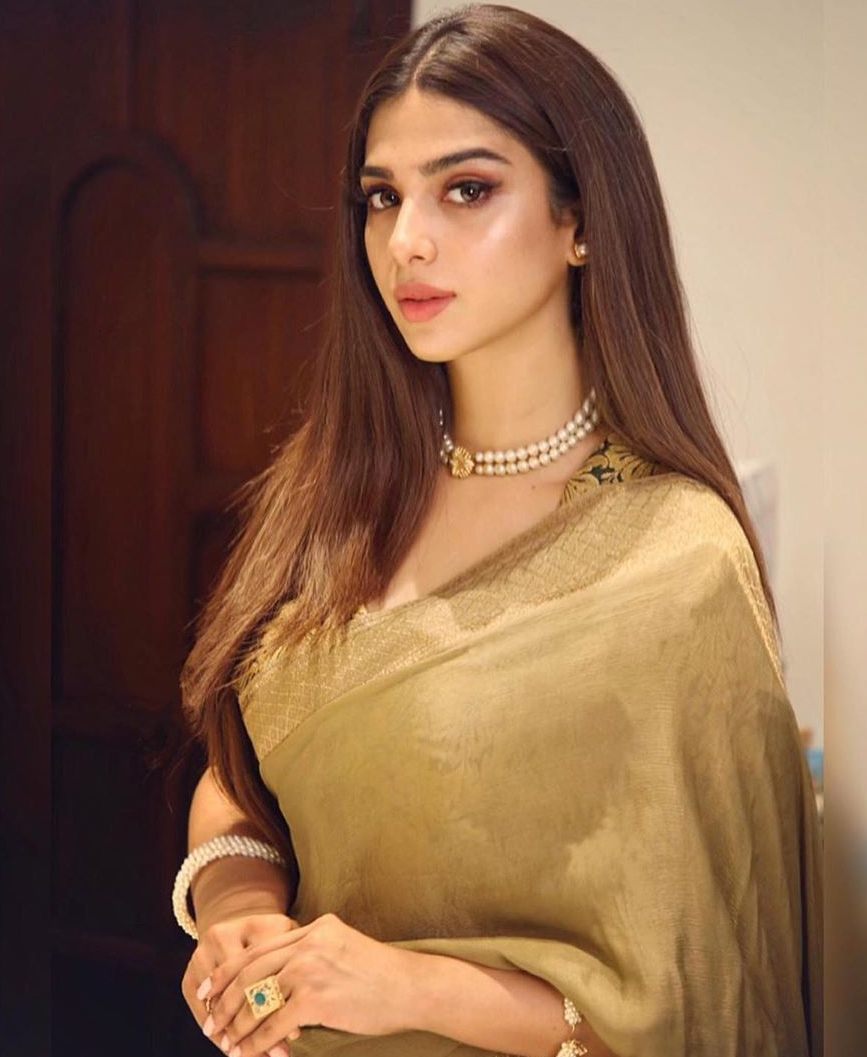 In one segment of the episode, Asim Azhar and Hussyn were the guests. They had to answer a series of questions by choosing from options presented to them quickly. Among the questions, Hussyn was asked was which film she would not do if she were Mahira Khan: Verna, Raees, or Ho Mann Jahaan.
Ultimately, Hussyn picked Raees. "Why, because you don't want to work with Shah Rukh Khan?' asked the host. "No, never," replied Hussyn. "It was never my dream to work with Shah Rukh Khan. My dream is that your character should be such that you are seen and you're not just a side character to a hero," she explained.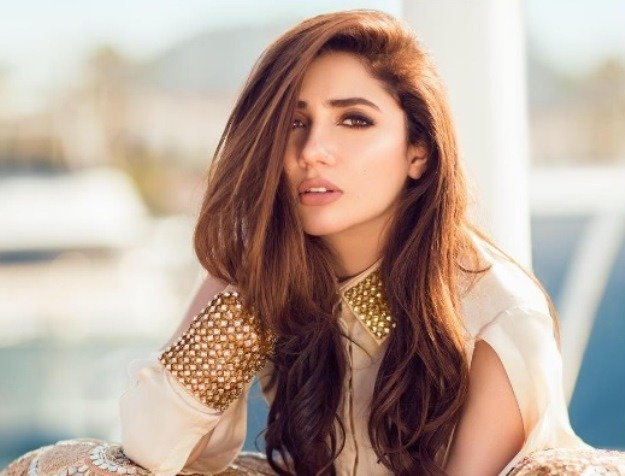 Chinoy did not seem to like what Hussyn had to say. The Oscar-winning director called out the starlet over her choice of words. In addition to this, she asserted that such remarks only reflect poorly on one's upbringing. She replied in the comments section of the post made by the digital publication. "Don't think you'll ever be Mahirah Khan so you won't ever get to say no – don't diss other women in the industry, [it] reflects poorly on you and your upbringing," she wrote.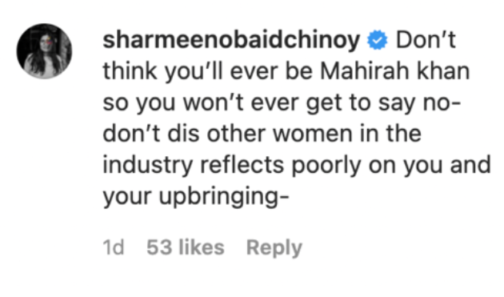 Here is the post
Hussyn made her acting debut with a supporting role in the 2011 series Dareecha. She has played a leading role in several hits of Urdu television including Mujhay Sandal Kar Do, Mein Hari Piya, Mere Hamrahi, Shikwa, and many more.
Last week, the Shikwa actor was called out for bullying the model cum host Mathira. Mathira shocked everyone when she opened up about being bullied by the renowned actor for being mistaken for a "she-male".
"You may be a superstar or a diva but I'm sorry if you have an ugly personality who bullies people and does not realize their mistake, sorry you are just trash," Mathira said. However, Mathira's post later prompted Hussyn to call her and discuss it.
It may be recalled that Hussyn herself often found herself bullied for her dressing choices.
What do you think of this story? Let us know in the comments section below.