Federal Minister for Education and Professional Training Shafqat Mahmood on Thursday announced that all the schools would resume regular 5-day classes from March 1 in Pakistan, the party is over no!.
In a statement issued on Twitter, the minister said all schools will go back to regular 5-day classes from coming Monday in Pakistan, seems like the party is over for kids.
Mahmood added that the announcement applies to every educational institution in the designated cities where restrictions had been imposed.
"Allah SWTs infinite mercy that we are returning to normal," he wrote.
In addition to this, he clarified that all educational institutions will continue to observe normal COVID-19 standard operating procedures (SOP). This includes physical distancing, mask-wearing, and ensuring hand washing facilities.
It looks like the federal education minister has broken the hearts of millions of Pakistani students after his announcement, ending almost a year of online classes which were implemented to curb the spread of the COVID-19 pandemic.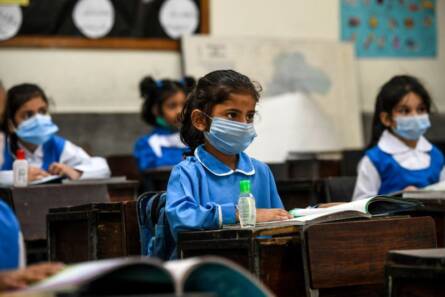 Following the announcement, the Shafqat Mahmood Twitter fan club responded with what it does best – hilarious meme fest. Students who keep tabs on Mahmood's Twitter account have frequently followed his announcements with hilarious and often overblown reaction memes.
Let's check out what students have to say about his latest anouncement
Some feel betrayed, LOL!
Back in January, Mahmood announced a revised schedule for the reopening of schools. He said education for classes, 9 to 12 will begin from January 18 as planned. Meanwhile, classes 1-8 will start from February 1 instead of January 25.
Moreover, the National Command and Operation Centre (NCOC), after a detailed discussion with all stakeholders, had decided that students in Karachi, Hyderabad, Lahore, and Peshawar would attend classes with 50% strength on alternate days due to coronavirus cases in these cities.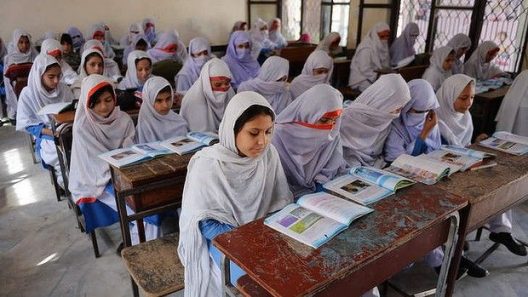 The NCOC has also allowed indoor wedding ceremonies to resume from March 21, provided all mandatory SOP's are followed.
Cinemas and shrines will also open from March 15, however, the NCOC has requested the public to continue to wear masks and practice social distancing. The policy of smart lockdowns may also be imposed when required.
The government had decided to close educational institutions in November of last year after the country saw an alarming rise in cases and deaths in the second wave of the coronavirus. Twitter earlier called Mahmood 'confirm jannati' when he announced the closure of educational institutions.
What do you think of this story? Let us know in the comments section below.