Education Minister Shafqat Mahmood announced a revised schedule for the reopening of schools on Friday. According to Shafqat Mahmood education for classes, 9 to 12 will begin from January 18 as planned. Meanwhile, classes 1-8 will start from February 1 instead of January 25.
Mahmood was briefing media persons in Islamabad about the decisions taken at the National Command and Operation Center.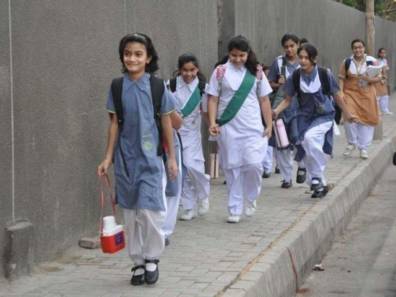 He said the closure of classes 1 to 8 has been extended for a week, said Radio Pakistan. Shafqat Mahmood added these education classes will now begin from February 1 as against the earlier decision of January 25.
He also said the institutions of higher education will also reopen from February 1.
The minister said the National Command and Operation Center will review the coronavirus situation next week. It will adopt a smart approach under which there was a possibility to keep the schools shut in cities with high rates of infection.
The officials also decided that the students will not be promoted to the next class without examination.
He said the COVID-19 has badly affected the education of our children over the last eight to nine months.
"We have tried to create a balance ensuring that the education activities continue whilst protecting the health of children," said Mahmood.
Mahmood earlier told Dawn that the decision to reopen schools will be taken "after reviewing all the aspects".
"Health is a top priority, so we can't make a compromise on the health of students and teachers. At the same time, we want the opening of schools as students have already faced a loss of education. So before taking the final decision, all aspects will be discussed," the federal minister had said.
Pakistani students broke up with the minister on social media earlier when he announces the reopening of educational institutions earlier this month. However, they called him a 'confirm jannati' when he announced their closure. Well, it's time to get back to studies, girls, and boys!
What do you think of this story? Let us know in the comments section below.