The Saudi Arabian royal family is reportedly divided over likely future ties with Israel, reported the Wall Street Journal. As per the report, King Salman Bin Abdulaziz is in a severe conflict with his son. The de facto leader Crown Prince Mohammed Bin Salman does not agree with his father.
Reportedly, Prince MBS favors the recognition move of Bahrain and the United Arab Emirates (UAE).
The newspaper said the monarch remains devoted to a boycott of Israel. Besides, it stands firm on its demand for a Palestinian state. Nevertheless, the crown prince wants to normalize relations with the Jewish state. MBS thinks good ties with Israel will bring business opportunities and it could help the kingdom against Iran.
Significantly, Saudi Arabia, Israel, the UAE, and Bahrain consider Iran as a common enemy; they also have close ties with the United States (US).
The crown prince knew about talks bewteen UAE, Bahrain & Israel
According to the Channel 13 news, the crown prince, MBS knew in advance about the UAE and Bahrain talks with Israel. However, he did not tell about this to his father King Salman as he feared that he may stumble the talks.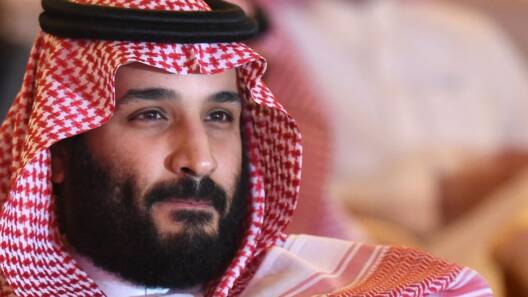 Earlier, the king directed his foreign minister to convey once again the kingdom's pledge to the Palestinian state. Besides, one of the associates of the king penned an article in a Saudi newspaper in which he restated the pro-Palestinian stance, the Walla news site stated, quoting the Wall Street Journal report.
Furthermore, the article also mentioned that the UAE should have compelled the Israelis to make additional concessions to the Palestinians.
As per the 2002 Arab Peace Initiative, which the former Saudi King formulated, Arab states accepted to only form ties with Israel after an agreement is reached with the Palestinians. The agreement must be lined with the 1967 armistice.
Saudia Arabia's silence
Following the normalization of relations between Israel and Bahrain, Saudi Arabia remained silent. Nevertheless, it seems quite paradoxical because, without the consent of Riyadh, the tiny Gulf state of Bahrain cannot take such a big step.
Prime Minister Benjamin Netanyahu and US President Donald Trump have both said that numerous more nations could establish relations with Israel. be in line to establish open relations in the near future and head of Israel's The head of Mossad spy agency Yossi Cohen also talked about the normalization of Israel and Saudia relations.
Also Read: The Message Is Clear – Pakistan Says It Will 'Never' Accept Israel Until Palestine Is Free
What do you think of the story? Please, let us know in the comments section below!