Saudi Arabia will allow local pilgrims to undertake the umrah pilgrimage beginning on October 4, it resumes Umrah after a seven month pause due to coronavirus concerns, state news agency SPA reported.
Saudi Arabia is also resuming visits to the holy sites. The resumption of services will take place in a phased manner after nine months of closure due to the outbreak of the coronavirus pandemic.
Umrah & Muslims
Umrah is an Islamic pilgrimage to Makkah and Madina undertaken any time of the year. It attracts 19 million people last year. Saudi Arabia had instituted a freeze on umrah in March.
Saudi Arabia resumes Umrah after seven months. It will now allow 6,000 citizens and residents inside the kingdom to perform umrah daily, representing 30% of a revised capacity of 20,000 that takes into account precautionary health measures, SPA added. That will expand to 75% of capacity on October 18.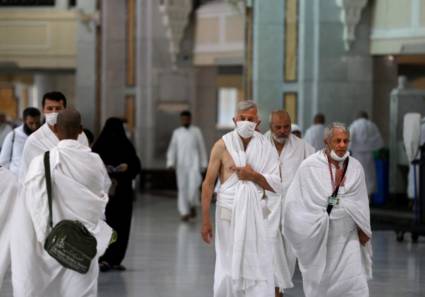 Beginning November 1, Saudi Arabia will allow visitors from specific countries deemed safe to perform umrah. They will perform Umrah at 100% of the revised capacity, until the end of the pandemic, SPA said.
This year, Saudi Arabia conducted a limited haj for a few thousand citizens and residents. However, haj is a larger pilgrimage that usually attracts around 3 million people.
Official data show haj and umrah earn the kingdom about $12 billion a year.
On Tuesday, Saudi Arabia reported 330,798 total cases of coronavirus and 4,542 deaths. Cases in the Gulf region have topped 800,000.
In February this year, Saudi Arabia had placed a temporary ban on Umrah for preventing the spread of the coronavirus. The move from the Saudi government follows the confirmation of two coronavirus cases in Pakistan. The measure also came at a time when there had been an increase in the number of cases in the Middle East.
What do you think of this story? Let us know in the comments section below.