Pakistani actors Hareem Farooq and Ali Rehman Khan truly make a beautiful couple on-screen. Don't we all just love their chemistry? But are they really dating? Earlier this week, the Diyar-e-Dil actress, Hareem Farooq opened up about her relationship with Ali Rehman. Turns out, they are not together!
Rehman became a household name with the hit serial, Diyar-e-Dil. What truly made him a force to reckon with was his 2016 movie, Janaan, which was co-produced by his rumored girlfriend, Hareem.
From popular Pakistani movies like Parchi and Heer Maan Ja to numerous drama series, both have shared an unbeatable chemistry on-screen.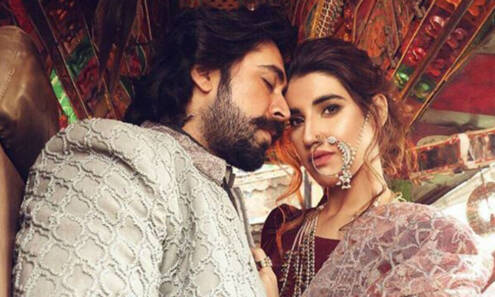 For so many years, fans have been curious to know the relationship between Hareem Farooq and Ali Rehman. So much so that they have been shipping the two renowned actors.
In fact, many rumors began doing rounds on social media of the two of them dating for a really long time. However, none of them responded to any of the rumors until recently.
'We are just good friends' – Wait, what Hareem!
In a recent live session, the Mere Humdum Mere Dost actress cleared all the misconceptions. Among the many questions asked by the host, one was what people assume about her that is not true.
While addressing the dating rumors, Hareem responded,
"One thing that people assume to be true about me is that I am dating Ali Rehman. No no, I and Ali are really good friends. People just assume we are dating or they want us to date. There is something."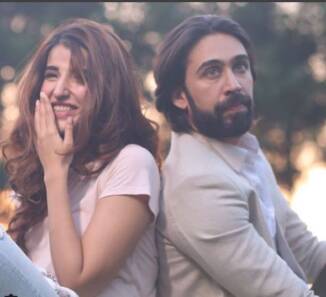 Uh oh! Well, it seems like she has broken the hearts of her fans who have been shipping them both together. No matter what, both look super cute together and make for a great pair of friends. Don't you agree?
They sure do look adorable together, don't they? With that being said, we would not be surprised if both were ever to drop the big news. We would totally love that! After all, even as friends, their chemistry is just too good. Until then we wish the two all the best individually.
Well, many celebs often get entangled in dating rumors. While some turn out to be accurate, others just turn out to be baseless speculations. Just like Noor Khan and Shaveer Jafry, Hareem and Rehman also seem to be dragged into the latter category.
What do you think of this story? Let us know in the comments section below.