Several allegations of misbehavior emerging against actress Sana Javed are setting social media ablaze, and they are rather surprising and unexpected.
The series of claims began when model Manal Saleem took to her Instagram story to say that clients should avoid booking her with any actress or celebrity who has a "self-entitled attitude.".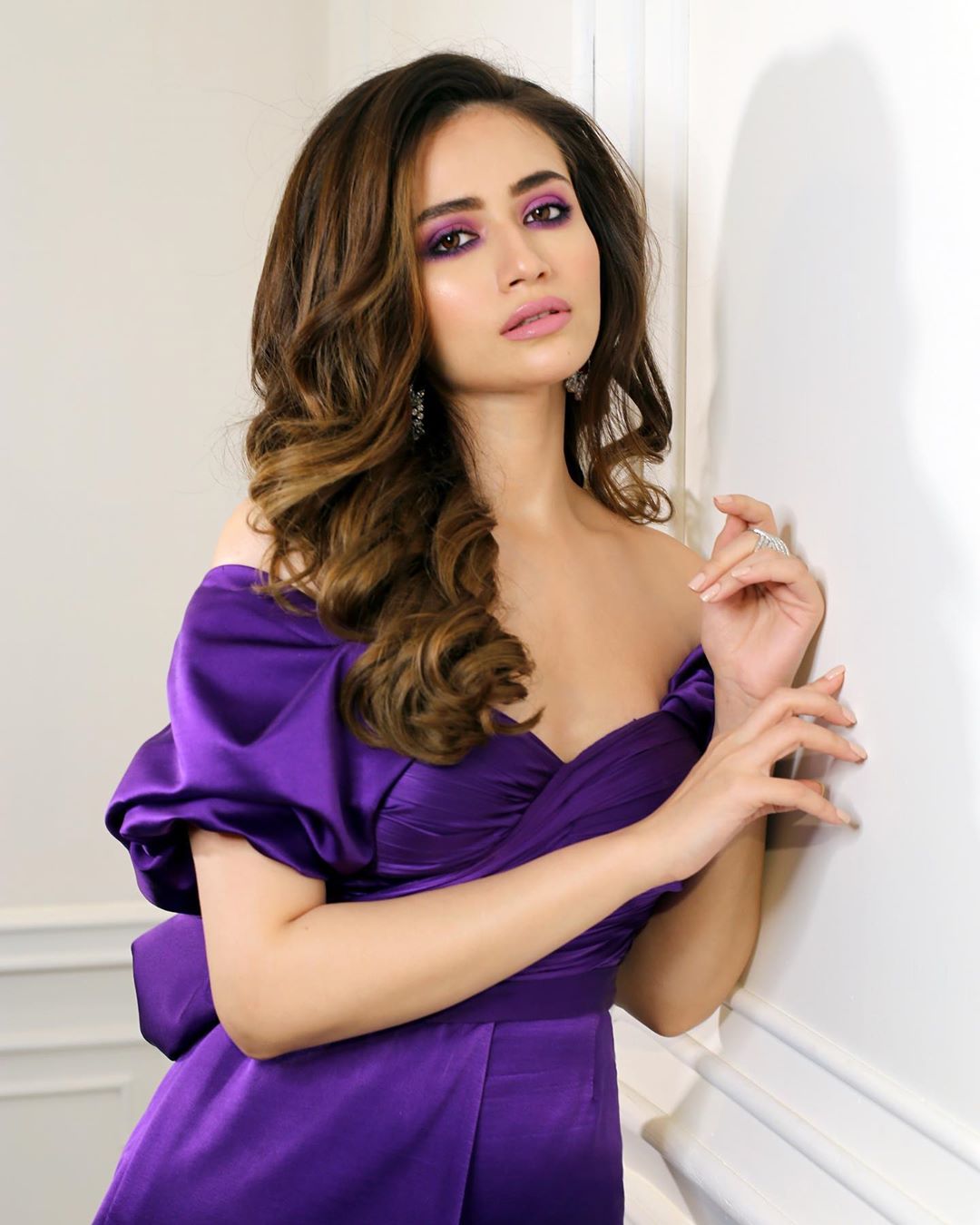 While Manal refrained from naming the actress in question who reportedly called her a "dou takkay ki model," she did state that people guessing who the actress was were not too far from hitting the nail on the head.
Within a span of barely two days, accusations grew from being merely speculative in nature, to others within the industry sharing their experiences. Models Mydah Raza and Mushk Kaleem took to their Instagram stories to discuss how "this actress is notorious for being unpleasant on the set," as an alleged bully, and how the encounter spoke more about her own insecurities.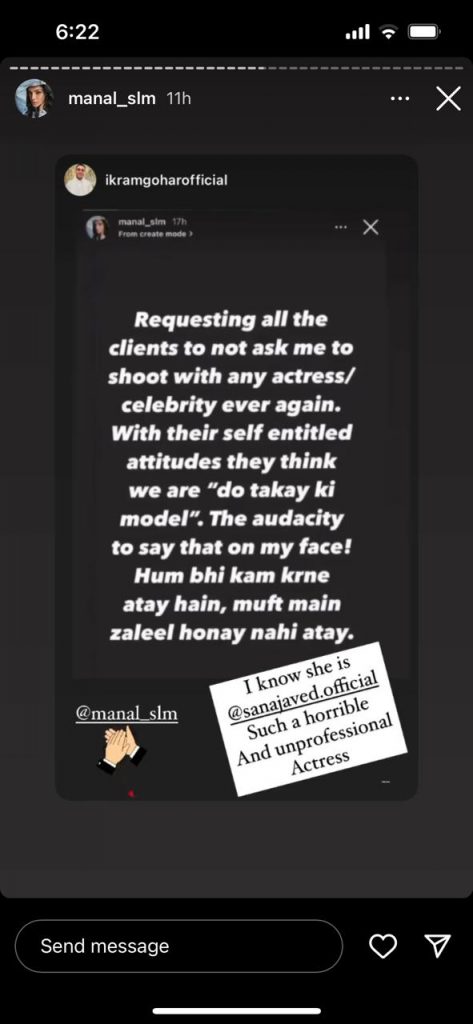 Stylist Anila Murtaza shared an Instagram story with a thought bubble with the name 'Sana' in it, and makeup artist Ikram Gohar stated that he knew it was none other than Sana Javed being discussed, calling her a "horrible and unprofessional actress."
Make-up artist Rhyan Thomas applauded those speaking up, sharing that he had the worst experience working with the star, stating that "people like them think no end to themselves".
Spilling the details
Shortly after, Ikram Gohar went into great detail to further explain his stance, talking about how Sana is "horrible and unprofessional," and he will never work with her again.
Ikram talked about Sana allegedly calling him to a place in DHA for her nikkah makeup trial. She not only mistreated him over an eyeshadow look but also refused to let him use the washroom, urging him to utilize a restroom at a restaurant in front of the space in which the trial was ongoing.
He stressed the fact that the industry consists of many names that maintain professional decorum, regardless of their star power.
More incidents come to light
Rhyan Thomas also went on to share an incident where he was called in by her and model Sadaf Kanwal for the PISA awards in Dubai, where Sana allegedly displayed unprofessional and petty behavior.
Given that two models had to be catered to, timings were set accordingly by Rhyan. However, as per Rhyan's recollection, upon his arrival, Sana claimed to be suffering from a migraine and went to take a hot bath that lasted an hour. After this, she allegedly wanted to have hookah, for which she took Rhyan to the lobby to spend time with other celebrities.
This ordeal took another two hours, during which Rhyan claims that he was in touch with Sadaf as well. Upon heading back to her hotel room, Sana allegedly "threw a fit," due to her being late for the red carpet.
With Sadaf's calls alerting Rhyan, Sana apparently confiscated Rhyan's phone. She "put the hotel's landline on hold" to ensure there was no contact from anyone.
Rhyan states that he was "held hostage," and Sana reportedly spent the rest of the time demeaning his skills, also placing blame for the process to have taken 8 hours upon the make-up artist.
In all of this, Sadaf thought that Rhyan had bailed on her, and did her hair and make-up herself, which the make-up artist claims are what Sana wanted due to "insecurity."
A similar instance transpired earlier when a stylist revealed the exploitation she allegedly faced by actress Sukynah Khan who neither fully paid for the services, nor gave the stylist credit.
What do you think of this story? Let us know in the comments section below.