A young horse owner who offers rides to people at Karachi's Seaview has apologized to Australian vlogger Luke Damant for his inappropriate behavior.
The young boy took Damant on a 10-minute ride, but when the ride ended, he tried to rip him off by asking for more money. In addition, he also tried to hit Damant. When the Australian lad protested, the boy misbehaved with him.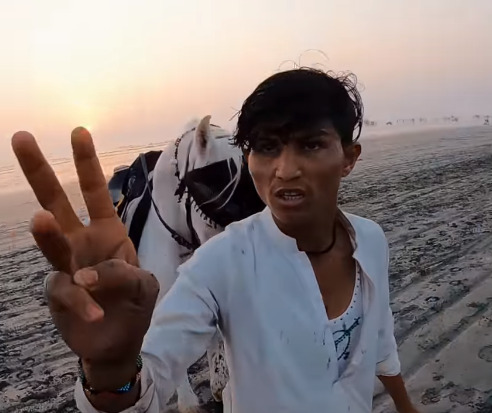 Video of the incident quickly spread online, prompting Karachi police to take prompt action resulting in the arrest of the boy for maltreatment of the foreigner.
However, he was later released from prison after which he apologized to Damant via video message. In the video, he recounted the incident and apologized for his misbehavior.
"I will never disrespect anyone ever again," he said. The Australian vlogger took to Facebook to narrate his experience, however, he was empathetic towards him.
'Arrested accused apologizes'
"This boy is young just like myself, and we all make mistakes," he wrote. "I hope he learns from this experience. I know what he did was upsetting and unacceptable, and surely he will learn from this. But being kind to one another is the most important thing, even if we've made mistakes in the past."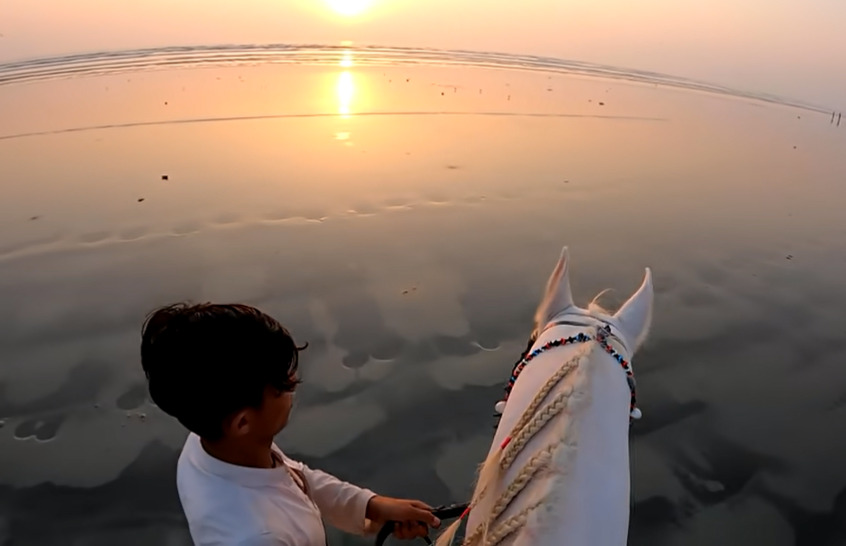 Luke also thanked the Karachi policy for dealing with the matter swiftly and keeping Pakistan safe. Damant was in Karachi on a tour when he requested a horse ride at Karachi Seaview. In his vlog, he noted that the young boy demanded Rs200 for one ride.
At the end of the ride, however, he changed his demand to Rs300 and then Rs3,000. He tried negotiating with the horse owner, but he refused to budge. Eventually, the conversation took an aggressive turn and local men intervened. They paid him Rs1,000 to end the scuffle.
Here is the vlog:
Damant also penned a note about the hospitality of Pakistani people. "Very rarely will you find yourself in a situation like this in Pakistan but it does happen often at Clifton Beach," he wrote. "If you are caught in this tourist scam, immediately go to the closest Pakistani and I can guarantee that they will help just like these legends helped me!"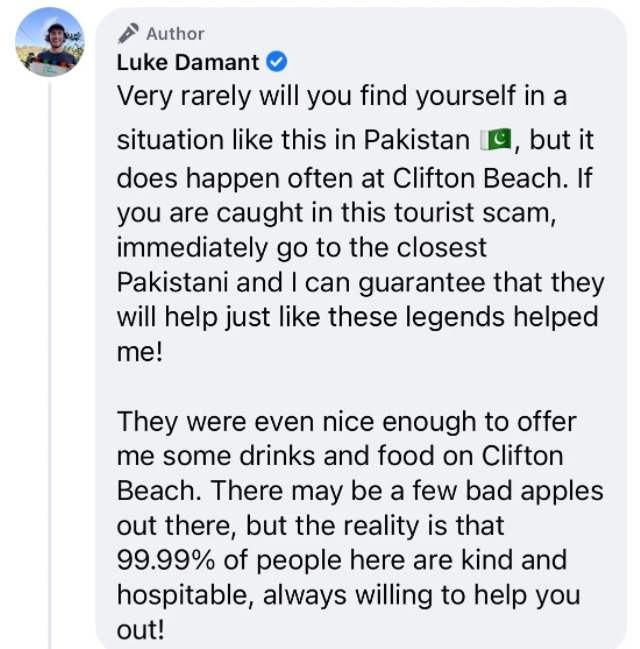 In other news, a Chinese national, identified as Mao Frenkin, landed at Karachi's Kati Pahari earlier mistaking the cliff that used to be infamous for ethnopolitical violence and drug trafficking for a tourist spot.
Read More: A 'Mysterious' Foreign Couple Has Been Living In A Car For 6 Months In Lahore
What do you think of this story? Let us know in the comments section below.