The arrival of a special flight carrying 232 Pakistanis stranded in Ukraine at Islamabad International Airport (IIA) created an emotional scene.
While some passengers cheered 'Pakistan Zindabad', others expressed gratitude to the management of Pakistan International Airlines (PIA) and to the Pakistani Embassy who made timely arrangements for the safe return of the international passengers.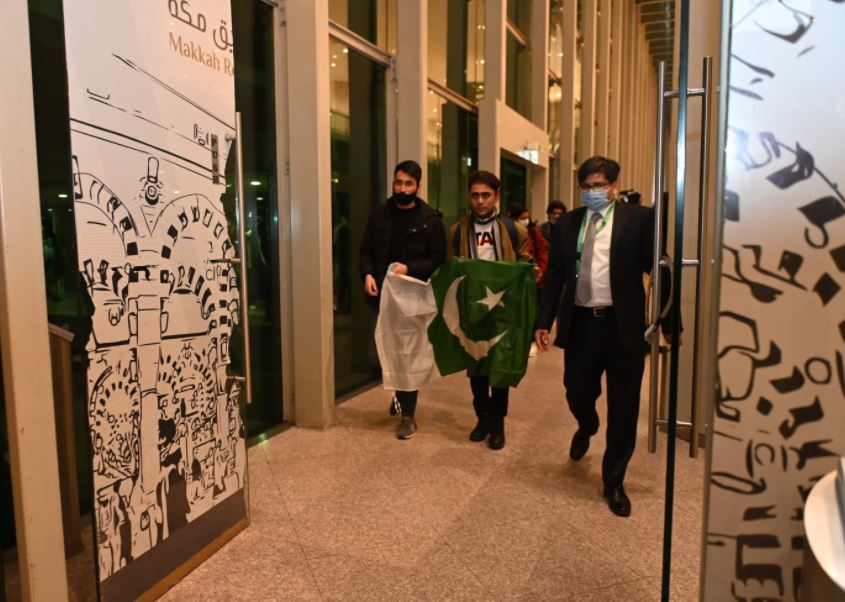 "Long live Pakistan and PIA," they shouted while disembarking the plane. The plane was sent from Pakistan to Warsaw, the capital of Poland, to repatriate the stranded Pakistanis on Tuesday morning.
A PIA Boeing 777 was dispatched on the instructions of the Ministry of Foreign Affairs and the government. Officials from the ministry and PIA were present at the airport to welcome passengers of the special flight.
A PIA spokesman said on Tuesday that it was the first flight operated for the repatriation of Pakistanis in the aftermath of the Russian invasion of Ukraine.
More flights will be operated in the coming days to bring back the remaining 1,200 Pakistanis, he added. Due to the ongoing war in Ukraine, air operations in the country were suspended.
Have a look at the emotional moment:
Pakistan's embassy in Ukraine said on Saturday it was facing immense difficulties in sustaining itself and Pakistani nationals trapped in Ukraine, where airstrikes continued amid Russia's invasion.
"Air and Missile strikes continued and no city is safe in Ukraine," the embassy said in a statement. "Food and Petrol are scarce, Pakistanis and the Mission are facing immense difficulties in sustaining themselves."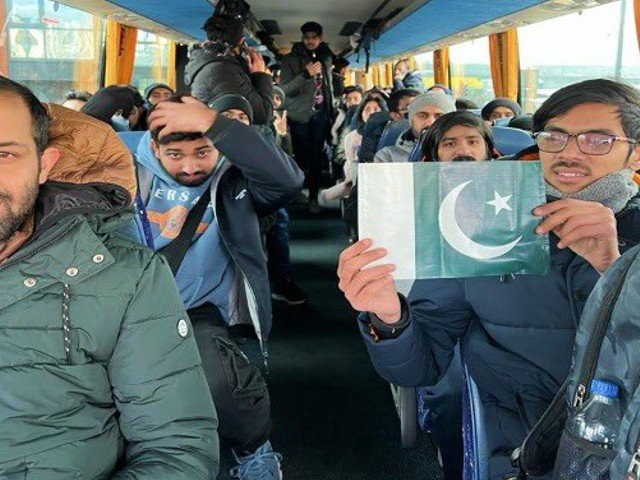 It said that 35 Pakistani nationals remained in Kyiv, Kharkiv, Sumy, Kherson, Mariupol, and Volyn. Foreign Office spokesperson Asim Iftikhar told Arab News that authorities were coordinating with Pakistani missions in Poland, Romania, and Hungary to complete the evacuation.
One of the Pakistani students earlier claimed the Pakistani Embassy asked him to cancel his flight to Kyiv, promising that it will assist with evacuating all students, but after the invasion of Ukraine, no help was provided.
Despite mounting Western pressure to condemn the Russian attack on Ukraine, Pakistan's ambassador to the UN last Wednesday called for the de-escalation of tensions and sustained dialogue.
Explainer: Why Is Russia Invading Ukraine & What Does Putin Want?
What do you think of this story? Let us know in the comments section below.